Well, the moment I've been waiting for since 2011 is finally coming to fruition. On Thursday, it was announced that Freeform has greenlit a Greek reunion movie titled Greek: The Reunion. I know, I know. I cannot contain my excitement either.
More: INTERVIEW: Scott Michael Foster talks the biggest diva on Once Upon a Time
The series, which aired on ABC Family before it became Freeform, ended in 2011 after four seasons and 74 episodes. For me, it was an extremely sad day, but thankfully the series and hopefully all of the original characters will soon be back in my life.
The revival movie is said to be a holiday movie in which the viewers will see their favorites return to Cyprus-Rhodes University for their five-year reunion. Can you believe it's already been five years? Series creator Patrick Sean Smith will also return as executive producer.
Wanna throw a party? @spencergrammer @Jacobzachar @scottmfoster @JakeMcDorman @AmberoniStevens @DilshadVadsaria @PaulJames_6 @ClarkDuke

— PATRICK SEAN SMITH (@SEANSMITH74) April 7, 2016

More: Gilmore Girls: Luke & Lorelai's romantic status is still totally frustrating
At this point in time, no cast members have been announced for the revival, but here's hoping they all are able to return. It just wouldn't be the same without the entire original cast, especially Scott Michael Foster as Cappie.
Don't get me wrong, I would be thrilled to see every single actor and actress reprise their roles, but Foster as Cappie will forever be my favorite. He stole my heart from the get-go and continued to hold it until the very end when he and Casey drove off into the sunset.
I mean, how could you not love him when he provided moments like these?
1. He always had the greatest lines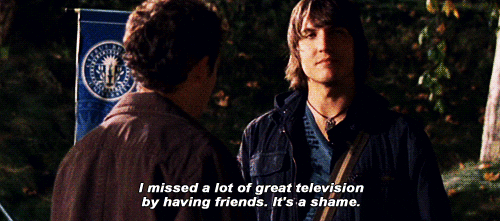 2. Cappie and Casey forever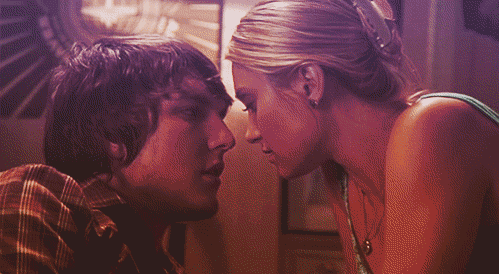 3. Cappie and Beaver never failed at being hilarious
4. Cappie was just all-around amazing — and he knew it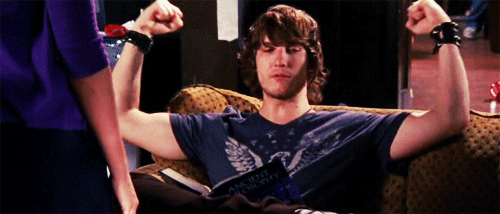 Now, excuse me while I go binge-watch Greek again for the millionth time.
More: INTERVIEW: Amber Stevens on how her ethnicity has affected her career
Before you go, check out our slideshow below.