Well, The Vampire Diaries is losing another fan-favorite character. While chatting with Us Weekly, Kat Graham revealed she is leaving TVD. Though, if you want to look at the bright side of things, she won't be leaving after the current Season 7, but will say goodbye to Bonnie Bennett after Season 8.
More: 9 best The Vampire Diaries couples through the years
I guess there is somewhat of a silver lining? As she said, "Season 8 will be my last season. I just hope that whatever I do after, the crew can come with me. If the crew can come with me, then we'll be good. The crew is going to be the hardest thing to let go, because we are a family." She added, "But you know what, another season is a whole other year, and we're going to blow it out."
I'm sure my fellow TVD fans will echo my sentiment of how much this really does suck. Granted, it seems like it's Graham's decision to exit, so I can't find fault with her. After being with the show for eight years, I can only imagine she is ready to move on, find a new project to focus her creative energy on and probably even work on her music.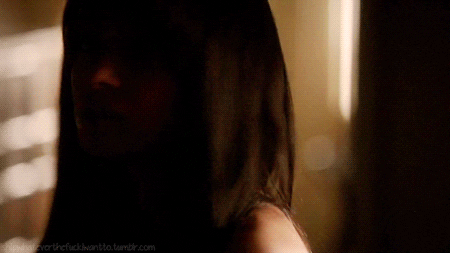 More: 16 Vampire Diaries Klaroline moments that are swoon-worthy
That said, as a die-hard TVD fan, it's hard to see original characters continue to say goodbye to the series. Plus, with Graham's departure, the number of female characters versus male characters is extremely slim. Seriously, who's left? As of right now (not counting who may or may not die by the end of Season 7), Caroline, Rayna and Valerie remain in prominent roles.
Here's hoping more women are introduced. Don't get me wrong; as much as I love Damon, Stefan, Matt, Enzo, Alaric and pretty much every other male character who's ever appeared, I need some female empowerment in a series. Who's with me?
The actress who has been bringing Bonnie alive since Season 1 also teased what's to come from her badass character. "There's some really intense stuff with my character this season. I think the biggest episodes I've ever had are 20 [airing April 29] and 21 [airing May 6]. It's pretty major for the character — huge turns, a lot of stunts and cool shit!"
Well, I guess fans can look forward to that, right?
The Vampire Diaries airs Fridays at 8/7c on The CW.
More: The Vampire Diaries crossover delivered on an epic Klaroline moment