She might've only appeared in the remaining moments of the second part of the Vanderpump Rules Season 4 reunion, but Stassi Schroeder definitely ignited a fire within Lisa Vanderpump. No matter what, it seems like Lisa just can't help but become irritated and speak her mind when it comes to her former employee. Can you really blame her?
More: The Vanderpump Rules cast members beat the love triangle to death
Similar to that Season 4 moment when Lisa schooled Stassi, she did it again during the reunion Monday. After host Andy Cohen quizzed everyone about Stassi's infamous return, Lisa bluntly spoke her truth. Basically, Lisa believes Stassi only returned because there were cameras. If they weren't part of a reality series, Lisa said that Stassi would have never crawled her way back to make amends.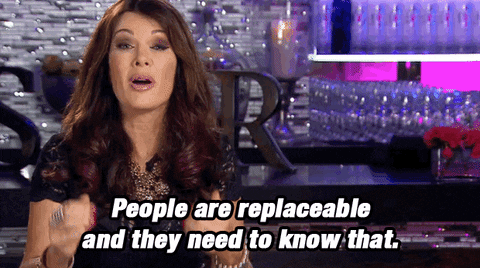 Queen Lisa didn't stop there. She even went on to call Stassi's return "disingenuous" and told her that she's sick of Stassi continuing to disrespect her, especially after everything Lisa's done for her. Stassi tried to defend herself, but failed miserably, because, well, Lisa's right.
Despite Stassi's supposed newfound ways and her lengthy apology tour, she continued to badmouth Lisa during her private Pump Rules interviews. Obviously, Lisa watched each episode and did not appreciate what Stassi had to say.
More: Vanderpump Rules' Jax Taylor and Stassi Schroeder stun with finale decision
Even Tom Sandoval and Jax Taylor admitted that there was more than meets the eye with Stassi coming back to the group. When she first returned, Jax thought the main reasons for his ex-girlfriend popping back up around the friends she previously bashed had to do with the fact that she was having trouble in her relationship, she was lonely and realized she had no friends, and she was possibly having financial issues.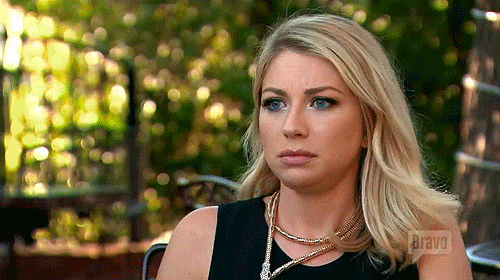 As for Sandoval, he was (and still is) extremely wary of Stassi's motives, because her timing just seemed too good to be true. All he wants is to protect his friends, especially Katie Maloney, from what may or may not be Stassi's manipulative powers.
So, I guess Lisa has support from two of her prized bartenders. Obviously, this isn't the last that viewers have heard from Lisa about Stassi during the reunion. I mean, they still have yet to discuss her sex tape and how Lisa said she fixed that problem for her.
You would think Stassi would have learned by now that you don't mess with Lisa or talk badly about her, because she will find out. Yeah, Stassi has met her match when it comes to winning arguments. Lisa will forever be queen schooling her employees.
Vanderpump Rules Season 4 wraps with Part 3 of the reunion on Monday, April 4 at 8/7c on Bravo.
More: Vanderpump Rules' Kristen Doute, James Kennedy make relationship confession
Before you go, check out our slideshow below.