It's always good to see a familiar face on Supernatural, and it's great to know the series never disappoints in reuniting fans with beloved characters. That's exactly what can be said about Wednesday's episode, which featured the return of both Bobby and Rufus.
While investigating another strange event, Sam and Dean discovered "a handful of years ago" (around the time of Lilith and the apocalypse) Bobby and Rufus worked the very same case. The episode went back and forth between present day and the past, which was a lovely touch to an intense season.
As wonderful as it was watching Bobby and Rufus again, it was beyond heartbreaking. Nothing against Rufus (who I adored), Bobby's scenes were even more gut-wrenching. Basically, I was an emotional mess the entire episode. I'm sure Supernatural fans will agree with me when I say the following eight Bobby-related items were capable of making most, if not all, die-hard fans' hearts hurt.
More: Supernatural: Is the hand of God really the key to fighting The Darkness?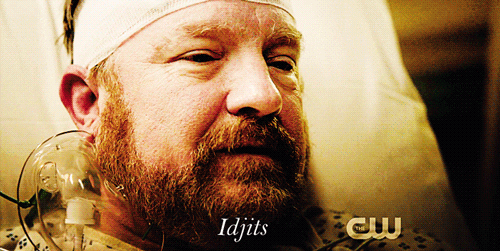 1. When Jim Beaver's name popped up in the credits
Never have I ever been both excited and sad to see his name in Supernatural's credits.
2. When fans saw him for the first time
Did anyone else get a huge smile on their face when they saw Bobby sleeping in his car? Did that smile quickly turn to sadness when you realized it was during a flashback and not present day?
3. When he said "idjit" more than once
I sure miss hearing him call Sam and Dean "idjits," so to hear him say it more than once made my heart feel so many things.
4. When he called Sam and Dean "my boys"
Yes, John Winchester was Sam and Dean's bilogical father, but Bobby proved repeatedly that he was also their father. So, when he called them "my boys," you bet it sent my emotions through the roof.
More: Supernatural: Castiel's refusal to eject Lucifer spells a grim future for all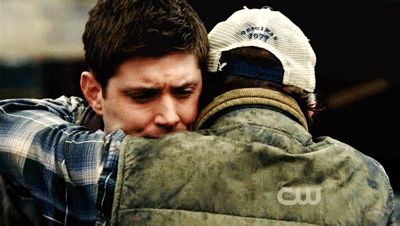 5. When he was worried about Sam, Dean and the apocalypse
More than once, Bobby expressed his concern about the apocalypse taking Sam and Dean away from him. Bobby worrying about them will never not make me love him.
6. When Bobby saw Sam and Dean in the nest
While in The Soul Eater's nest, Bobby saw Sam and Dean's dead bodies. The fear on his face spoke volumes, because Bobby loved them more than his own life. Ugh. I can't.
7. When Dean Saw Bobby's soul in the nest
Yeah, this moment was enough to bring a tear to my eye. No joke.
8. When Bobby talked to Dean on the phone
To hear Bobby and Dean have a conversation on the phone made me feel as happy as Dean eating a piece of pie and as sad as Sam when he realized he shouldn't have chosen Ruby over his own brother.
More: Chuck's return to Supernatural signals the emergence of God may be imminent
Here's hoping Beaver returns at some point in the future, especially since Supernatural Season 12 is happening. If that happens, yes, my heart will ache all over again.
Supernatural airs Wednesdays at 9/8c on The CW.
Before you go, check out our slideshow below.