Why Gilmore Girls fans shouldn't be upset about Sookie's absence
Mar 17, 2016 at 6:47 p.m. ET
The topic of whether or not Melissa McCarthy will return for the Gilmore Girls revival is something fans aren't going to let go of, at least until the new episodes begin streaming on Netflix and they see for themselves if she really is or isn't part of it.
More:Gilmore Girls: Will Rory marry one of her three exes?
That said, there is some news that just might cheer up some fans. While chatting with E! News, McCarthy commented on her wanted return. Sadly, she is still standing by her original response — that she wasn't asked back — but she also had some promising words to say.
After being asked if she'll show up in Stars Hollow, "I don't think I am. I didn't actually get asked to do it. But I think they thought I was busy, and then by the time it did come up, then I actually was." Yeah, it's still disappointing to hear that she probably won't return; however, I don't think fans should give up hope.
Take note that McCarthy said she doesn't "think" she is returning. She has yet to officially say that she isn't coming back as Sookie. It's like she's dancing around the question. Yes, McCarthy is super busy, but never say never about her return as the beloved Sookie St. James.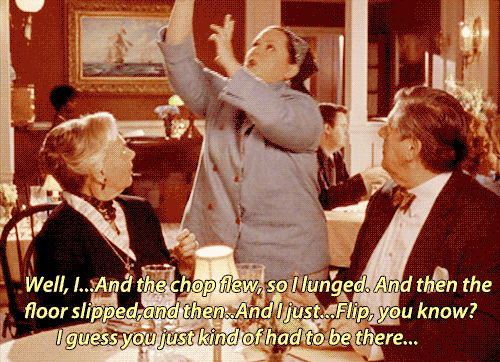 More: Gilmore Girls: 3 clues Melissa McCarthy is totally returning
Regarding the revival, McCarthy couldn't be happier about it, especially since Gilmore Girls was a huge part of her life. "I'm actually thrilled that it's happening," she said. "I loved that show, and I think the fans for that show are super loyal and great and I will watch every single one of them."
So, what if Netflix decided to renew Gilmore Girls for another season? Would McCarthy definitely return then? "I want to cook again. I want to put salt and then stir," she said jokingly. "That was seven years of my life and it was really great. I was proud of that show."
Let's face it, Gilmore Girls' return just won't be the same without Lorelai's best friend, the Dragonfly Inn's chef and Jackson's wife. Even though it still seems like McCarthy shouldn't be counted on for the revival, I'm going to stay positive and choose to believe the fact that she hasn't said "no, I'm definitely not coming back" is a good sign.
With that, GG fans shouldn't be upset about Sookie's absence, because it still doesn't seem set in stone.
More: Jess' official return to Gilmore Girls could mean bad news for Dean fans
Before you go, check out our slideshow below.