Alert: It looks like there is going to be a Gilmore Girls wedding and it just might be Rory's. Based on some photos shared on Instagram from the GG revival set, there was a prop labeled "wedding," which has sent fans into a frenzy. Basically, let the theories commence on who just might be walking down the aisle.
More: Gilmore Girls: 3 clues Melissa McCarthy is totally returning
Really, it could be anyone, including Luke and Lorelai, Kirk and Lulu, Rory and one of her three exes, or maybe even a vow renewal with Sookie and Jackson (you know, if Melissa McCarthy actually returns as Sookie). The options are endless, but I'm sure the most die-hard of fans hope it's Rory. If it is her wedding, then who will she say "I do" to? The most obvious options are Dean, Jess and Logan. If not one of them, then a new man may waltz into Rory's life.
Per an interview with the Gilmore Guys podcast, Michael Winters (aka Taylor Doose) kind of alluded to Rory reuniting with either Dean, Jess or Logan. "I think I know from the scripts who has an edge, but I'm not going there."
More: 8 details about the Gilmore Girls revival that'll get fans excited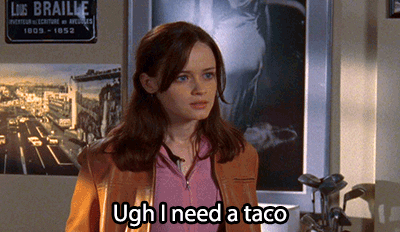 Well, that's an interesting way to put it. Does this mean that one of her former flames will definitely win her heart again? It sure sounds like it, but fans will have to wait until the revival to see for certain. As for the wedding, if Rory does get back with Jess, Dean or Logan, then that also means she could marry one of them.
Who does Winter want to see Rory with? "I would not touch that hot button," he said. "I want to stay away from it. They're all such nice guys, Jared and Milo and Matt, you know? I don't know, who would decide? Who could decide?"
But now that we've finally gotten to see the first teaser trailer, there's a huge problem with the Rory-getting-married theory: Neither Lorelai nor Rory is wearing a ring on their ring finger during their oh-so-familiar banter.
But maybe her engagement ring is just getting sized? Sigh, who knows.
More: Jess' official return to Gilmore Girls could mean bad news for Dean fans
Before you go, check out our slideshow below.