Vicki Gunvalson's boyfriend was accused of a shocking crime against a friend of his ex-wife, and the photo evidence of her injuries will horrify you.
Construction superintendent Jack Losey, who is dating The Real Housewives of Orange County star Gunvalson, was accused of aggravated assault after an acquaintance claimed he pushed her into a bonfire, and her injuries were gruesome.
More: 8 things to know about Vicki Gunvalson's new man, Jack Losey (PHOTOS)
Back in 1999, Tammie Jordan accused Losey of pushing her into the fire after she tried to stop him from attacking his now ex-wife Sarah Losey. She suffered terrible first and second-degree burns, which can be seen on Radar Online.
Losey turned himself in to local police, but his lawyer later argued that witness statements given to officers after the incident were false and misleading. Losey also claimed that Jordan was actually the aggressor, and he was simply defending herself when he pushed her away, leading to her falling into the fire.
Losey was also accused in several domestic violence incidents against his ex, but was never charged.
More: Vicki Gunvalson's family wants Brooks Ayers to face major consequences
Interestingly, Radar Online says, Losey was on probation for a weapons misconduct charge when this all went down, after threatening to kill himself and firing a shotgun through the ceiling.
Even more interestingly, there is no record of how the case was resolved.
Gunvalson went public with her romance with Losey earlier this year, although the pair has known each other for far longer. Her ex, Brooks Ayers, tried to start drama when she posted some date pics on Instagram of her and Losey, implying she had cheated — a charge she adamantly denies.
More: RHOC's Heather Dubrow is furious with Vicki Gunvalson over Brooks Ayers' lies
Before you go, check out our slideshow below.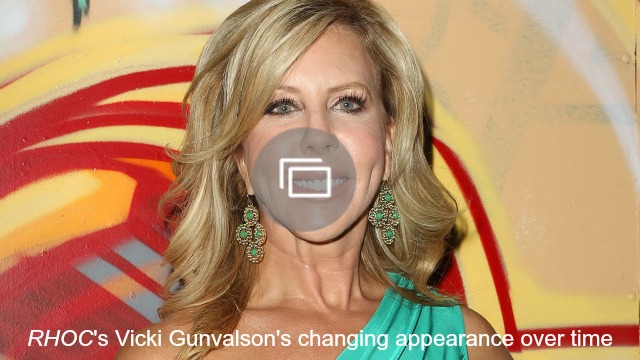 Image: FayesVision/WENN.com