On Wednesday, The Hollywood Reporter reported Reign star Torrance Coombs will be leaving the series due to scoring a part in ABC's drama pilot Still Star-Crossed, a follow-up to Romeo and Juliet and based on the 2013 Melinda Taub novel. The potential series, which is executive produced by Shonda Rhimes and Betsy Beers, will follow the Capulets and Montagues after the tragic fates of Romeo and Juliet.
More: Reign brings the pain: 10 characters next on the chopping block in Season 3
Coombs is set to play Count Paris, the man who was supposed to marry Juliet before meeting and falling for Romeo. It also seems that Coombs will channel his evil side, because Paris is said to be Still Star-Crossed's main villain.
Per THR, Reign Season 3 will be Coombs' last, meaning Bash fans had better get their tissues ready. That said, the 32-year-old actor took to Twitter to somewhat clear up any confusion for Reign fans. He tweeted, "Thank you for all the kind words. Tough to comment on specifics, but I don't think we've seen the last of Bash on #Reign."
Thank you for all the kind words. Tough to comment on specifics, but I don't think we've seen the last of Bash on #Reign.

— Torrance Coombs (@torrancecoombs) March 9, 2016

Obviously, that doesn't really clear up much, but it looks like Season 3 might not be the final time viewers will see Bash. Either way, it will still be sad to see him go, because Bash has been part of the series since Season 1. With that, let's discuss why Bash leaving Reign will be horrible for the series.
1. Fans might stop watching without both Bash and Francis
https://twitter.com/SerendipityCull/status/708018811878789120
First no Francis, now no Bash? Might have to give up on #Reign

— Dominique (@ChasingDays) March 9, 2016

Really, how much can fans take? Even though the series warned fans Toby Regbo's character would die in Season 3, that didn't make it less heartbreaking. Bash leaving at the end of Season 3, no matter if his story is left open-ended or if he dies, is not going to make saying goodbye any easier. It's bad enough without Francis, but now fans will have to live without Bash? Some fans might not even tune in, which definitely spells trouble.
2. Mary and Bash's chances of getting together are now doomed
I just ship Bash and Mary so much #Reign ♥♥♥

— Pachi (@pachifiscella) March 6, 2016
The CW plays too much with my feelings. In a perfect world, Mary and Bash would be together 😭. #Reign

— Estefany B. (@est_fanyy) March 10, 2016
More: The Vampire Diaries crossover delivered on an epic Klaroline moment
3. It means Bash never got his time to shine
Now when #Reign first started it seemed like Bash would have a more important role but he is barely on the show and his storylines are blah

— Jessica Gathers (@JessicaG90) March 6, 2016

https://twitter.com/SerendipityCull/status/690742703336722432
4. No more Bash smiles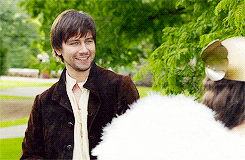 Who wants to watch Reign without that smile? Plus, you know that smile helped boost ratings.
Reign returns Monday, April 25 at 8/7c on The CW
More: Supernatural: Is the hand of God really the key to fighting The Darkness?
Before you go, check out our slideshow below.