Gilmore Girls: 3 clues Melissa McCarthy is totally returning
Mar 7, 2016 at 9:11 p.m. ET
Even though most of the Gilmore Girls revival news has died down a bit (at least for now), that doesn't mean fans aren't still wondering if one particular character will show up in Stars Hollow. So, let me ask the question you probably think about on a daily basis: Is Melissa McCarthy joining the Gilmore Girls revival or not? 
More: Why the Gilmore Girls revival can't happen without Sookie St. James
A while ago, the actress tweeted that she was not asked back for the four 90-minute episodes airing on Netflix and even gave them her best. Since then, photos have popped up from set and there are also several clues that just might point to McCarthy's reprisal of the beloved Sookie St. James. Check it out.
1. Jackson is returning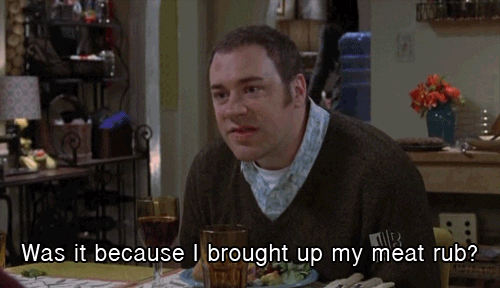 Seeing as Jackson Douglas is coming back as Jackson Belleville, this definitely means McCarthy has to return as well. I mean, how can Jackson show up without Sookie by his side? It just wouldn't make any sense whatsoever. If McCarthy really weren't to return, I'm sure executive producer Amy Sherman-Palladino will come up with a reasonable explanation, but let's hope she doesn't have to.
2. This might be Sookie and Jackson's son
As you can see above, this young actor named Hunter Wenzel shared some photos from the Gilmore Girls set. As E! Online reported, the reboot is looking to cast a 13-year-old Dewey. Let's just go with that was either a spelling error or a way to secretly cast Davey, Sookie and Jackson's eldest. Seeing as Davey was born in 2003, he would be 13 in 2016. Hmm... coincidence? I think not. Who knows if Wenzel will play Davey, but if so, then how can Sookie truly be MIA?
More: Jess' official return to Gilmore Girls could mean bad news for Dean fans
3. A Sookie and Michel reunion
Yanic Truesdale shared this Michel and Sookie reunion on Instagram. Of course, this caused the GG fandom to speculate. However, if you read the photo caption, Truesdale wrote, "Don't read anything into it guys." Guess what? Everybody is reading into this as McCarthy is totally joining the revival, and they aren't going to think otherwise until the new episodes begin streaming and Sookie isn't there.
Obviously, none of this really means McCarthy is coming back as Sookie. But let's hope she is, because it will just be plain weird without Jackson's love and Lorelai's BFF.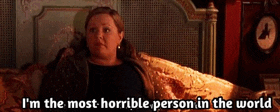 More: 8 details about the Gilmore Girls revival that'll get fans excited
Before you go, check out our slideshow below.