Ever since Suits debuted on USA, viewers have been wondering how long Mike Ross could walk around pretending to be a lawyer without ever receiving punishment for his fraudulent actions. Well, fans now know.
More: Suits: Eight questions fans need answered in Season 5B
The second half of Season 5 has focused on Mike's investigation and whether or not Harvey Specter could actually save his friend from prison. Well, the Season 5B finale delivered an answer. In a surprise turn of events (because when don't Harvey and Mike usually get their way?), Mike Ross is going to prison for two years.
Rather than having faith in the jury like his fiancée Rachel wanted him to, Mike decided to take Anita Gibbs' two-year prison deal, with one exception: after he pleaded guilty and signed his confession, she could not go after Harvey, Jessica, Louis, Rachel, Donna or anyone else who knew his secret. Basically, Mike turned himself in and saved everyone else.
If Mike would've just waited for the jury, he'd still be roaming free and possibly practicing law. Harvey sought out the jury foreman to see if they would've found Mike innocent or guilty. Guess what? They were going to find him innocent.
Even so, Mike going to prison is the right move for Suits. Don't get me wrong, I don't want to see Mike serving time (hey, he was guilty, after all), but it will make the series even more interesting, not to mention even better than it already is.
More: Suits midseason finale: Why Harvey & Mike quitting will be good for the show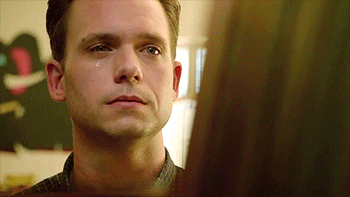 Here are just a few reasons why Mike heading to prison was the best thing for the show.
1. It gives the series a reboot
When Suits returns for its sixth season, it will be like an entirely new show. There is no more Mike trying to protect his secret. There is no more Mike and Harvey being badass lawyers. There is no more Pearson Specter Litt, since everyone left the firm at the end. Now what? It's like Suits is starting all over and was just given a reboot, which is never a bad thing.
2. Mike can now breathe a sigh of relief
Yeah, I'm sure Mike is going to be stressing out in prison. Or, maybe he'll be able to work the system and get along with his fellow inmates. Whatever the case, now that his secret is out in the open, he no longer has to worry about who will find out or if he'll get in trouble.
3. Fresher faces and new storylines
Since Season 1, Mike being a fake lawyer was a major part of the series. Now that it's not, this gives the drama more opportunity for newer storylines, like showing Mike in prison. Plus, now that Pearson Specter Litt is starting from the ground up, I'm sure there will be fresher faces, like new lawyers and clients.
More: 10 things you don't know about Patrick J. Adams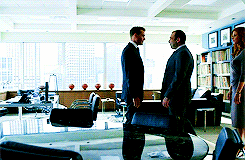 4. An opportunity for a time jump
Suits executive producer Aaron Korsh told TV Line when the series returns for Season 6, it will pick up right where it left off. "As a matter of fact, we actually pick up that very night, and the entire episode, as it currently stands, takes place that night," he said. "It's sort of a back-and-forth between Mike's first night in prison and our first night dealing with coming back to an empty firm." That said, will it show Mike serving his full two years in prison? The series might only show part of his sentence and then do a time jump. If so, then there would be opportunities for flashbacks and keeping fans intrigued about what they might've missed during that span of time.
5. It is even more unpredictable
The one thing I love about Suits is that you never truly know what's going to happen, like Mike going to prison. Since the series actually sent him to prison, it has become even more unpredictable. There is nothing more exciting than watching a show and having no idea what is going to happen next.
6. Proves the show isn't afraid to take risks
In keeping with the above point, Suits is one show that isn't afraid to take risks. I can only imagine how it will push the boundaries come Season 6. Bring. It. On.
Suits Season 6 returns to USA this summer.
More: Suits: 22 times Donna was the kind of woman we aspire to be (GIFs)
Before you go, check out our slideshow below.