Well, that was fast. Less than one week after Fuller House Season 1 premiered on Netflix, the revival has already been renewed for a second season, the network announced on the series' official Twitter page on Wednesday. Have mercy.
More: 7 times Fuller House dropped surprisingly inappropriate sexual innuendos
The tweet reads, "Your list will get even fuller. Season 2. Coming soon to @Netflix." There is no word yet on how many episodes Season 2 will consist of, when it is expected to start streaming, or if everyone from the first season will return.
Your list will get even fuller.

Season 2. Coming soon to @Netflix. #FullerHouse 👍❤️🏠https://t.co/aEdTwbLDLM

— Fuller House (@fullerhouse) March 2, 2016

So, until further details are released, let's talk about what we need to see in Fuller House Season 2.
1. A less clingy and creepy Steve
Did anyone else find Steve way too clingy and somewhat creepy when it came to D.J.? I adored Steve in Full House, but his character transformation in Fuller House was beyond disappointing. Don't get me wrong, he is still adorable, but overall, Steve needs to bring it down a notch and listen to what D.J. is saying.
2. Uncle Joey's wife and kids
Where the heck is Uncle Joey's family? He had a wedding ring on, so I assume he is married and most likely a father. Well, it seems like the show will introduce them when they find time. Apparently, there was a scene with Joey, his wife and his kids in Las Vegas, but it didn't make into the Season 1 script, series creator Jeff Franklin told TVLine. He also revealed, "We'll get to see something from Joey [and his family] hopefully in future seasons, should they come out."
3. D.J. playing the field and finding herself
Season 1 ended with a Bachelorette-type moment, where D.J. found herself between two men, Steve and Matt. Thankfully, she made the right choice and chose herself, rather than moving too fast with either man. She only recently lost her husband, so D.J. is still adapting to life as a single mom and figuring out the dating world, which is something I'd like to see more of.
More: The Fuller House cast reveals why the Olsen twins opted out of the reboot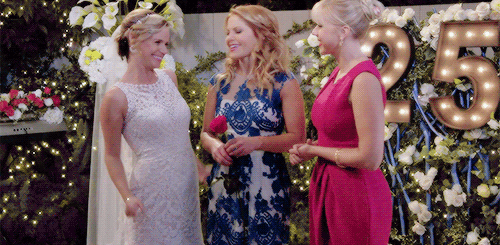 4. More of the original Full House characters
I understand Fuller House mainly revolves around D.J., Stephanie, Kimmy and their respective children. That said, I would like to see more from Danny, Joey, Jesse and Becky. Who doesn't?
5. Uncle Jesse and his hair
If the above can't happen, then just bring on John Stamos as Uncle Jesse full time. Don't even try to argue with me that you don't want to stare at him, his smile and his gorgeous hair.
6. The Smash Club
What happened to the Smash Club? Did it get demolished? Is it still around? Does Jesse still own it? Let's hope there is an episode surrounding this very important issue.
7. Other Full House favorites
Fuller House is all about nostalgia, which may or may not be a good thing. Whatever the case, it's always wonderful to see familiar faces. Maybe Season 2 can feature Michelle's friends, Teddy and Denise, Stephanie's friend, Gia, and D.J.'s ex-boyfriend, Viper.
8. Stephanie's journey
Obviously, there will be storylines surrounding Stephanie, but I hope they shine an even brighter light on her twist of a story: that she can't have kids. It was a surprising turn of events, and one I'm sure Full House fans didn't expect. Adding this type of story to a sitcom makes it more real and shows that sometimes these characters aren't as perfect as they first appear.
9. Michelle Tanner
Hey, Mary-Kate and Ashley Olsen. I know you weren't part of Season 1, but now that there is a second season, are you going to show your faces? Will you still be busy running your fashion empire when filming begins for Season 2? Here's hoping Michelle Tanner finally shows up.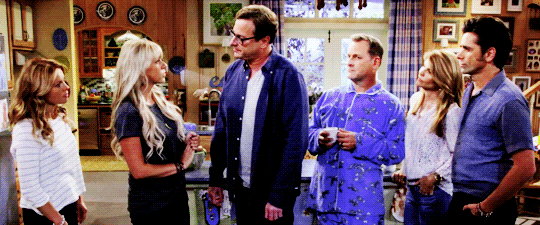 More: Candace Cameron Bure says Fuller House is 'racier' than you think
Before you go, check out our slideshow below.