7 things Jess' Gilmore Girls return could mean for Stars Hollow
Feb 25, 2016 at 11:01 p.m. ET
If Gilmore Girls fans were excited to hear that Jess Mariano is officially returning, they're going to be even more thrilled to learn that Milo Ventimiglia is opening up about what viewers can expect from his character when the revival begins streaming on Netflix.
More: Why the Gilmore Girls revival can't happen without Sookie St. James
While attending the Portland Wizard World Comic Con in February, he said, "I had my first day of filming on Tuesday of this week, back at Warner Bros., which is a lot of fun. It's kind of the studio that raised me."
Don't worry, the 38-year-old actor didn't stop there when it came to talking about Jess. For those wondering if Jess will still be the same character fans fell for in the original series, well, that definitely seems to be the case. "Jess is just up to Jess shit," he revealed. "He's Jess. He's a little salty and ornery. Kind of doing his own thing and has zero tolerance for anything or anyone."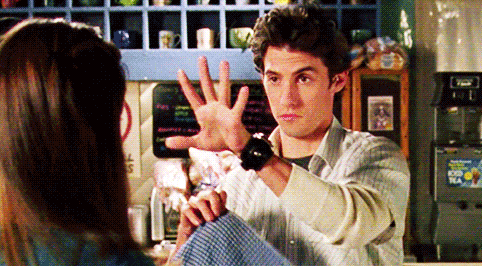 As for what Jess will be up to and who he will be hanging out with around Stars Hollow, it appears Jess won't only have run-ins with his former flame, Rory Gilmore. "He's also there to kind of push the ball forward for some folks in Stars Hollow," Ventimiglia added. "Which is something that Jess has always done, whether intentionally, maliciously or positively. He's always sent people in a direction."
The way Ventimiglia phrases that last quote is interesting. I'm sure many fans are interpreting it differently. There are some who are taking it as bad things are ahead for Rory and Jess. Obviously, the actor couldn't come outright and say, "Hey, Jess and Rory end up/don't end up together." He has to be somewhat cryptic and leave fans in the dark. I mean, does anyone really want the plot spoiled?
The way Ventimiglia worded his answer, it seems that Jess may play a major part in the lives of many characters. Basically, he makes it sounds like Jess is there to put people on the correct path and push them in the right direction. So, let's analyze his response even further and discuss what Jess' return could mean for the beloved Gilmore Girls characters.
More: Jess' official return to Gilmore Girls could mean bad news for Dean fans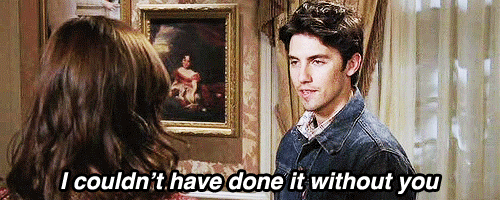 1. Jess will make Rory realize they're meant to be together
There's no doubt Rory and Jess had a lot in common and were extremely attracted to one another. When it comes to Rory's love interests, fans are either Team Jess, Team Dean, Team Logan, Team Marty or Team Rory. Whatever the case, the GG revival just might be the time for Team Jess fans to rejoice, because Jess might make Rory realize they are meant to be.
2. Jess will lend a helping hand to Luke
Even though they sometimes had a contentious relationship, Jess and Luke had a strong and loving bond — and not just because they are family. Maybe Jess returns to help Luke with his diner or to even lend a helping hand in Luke's relationship with Lorelai. Let's hope there are no issues with Luke and Lorelai when the series returns, but if so, here's hoping Jess can fix it all.
3. Jess will guide his cousin April in the right direction
Love her or hate her, April is returning to Stars Hollow, which also might mean scenes between Jess and April. When it comes to April's schooling and career, maybe Jess will guide her in the right direction. He made a success out of himself, so he could easily do the same with his cousin.
More: 8 details about the Gilmore Girls revival that'll get fans excited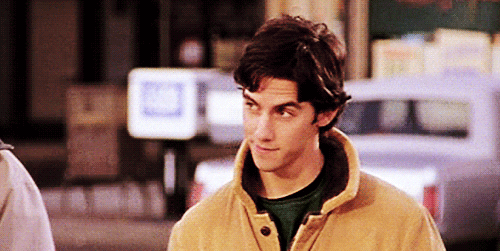 4. Jess will finally push Taylor Doose over the edge
Remember that time Jess left a fake murder scene outside of Doose's Market? Seeing as Jess' personality is pretty much the same, he just might finally push Taylor over the edge upon his Stars Hollow return.
5. Jess will make Lorelai see he can be a good guy
Jess and Lorelai never really saw eye to eye, but things might go differently for the two in the new episodes. Plus, if Rory and Jess finally get together, then he's going to need Lorelai's approval and to be on her good side.
6. Jess will help Rory realize her true potential
Sorry, Jess and Rory shippers, but they may not end up together. If that's the case, Jess might once again help Rory realize her true potential professionally and even as a person. He was always good at that, wasn't he?
7. Jess will push fans to fall in love with him all over again
Yeah, this is pretty much a given.
Who knows how Jess will impact the town of Stars Hollow this time around, but I sure am excited to see how.
More: Gilmore Girls: 6 things we know so far about the revival
Before you go, check out our slideshow below.