Another day, another man Bethenny Frankel's dating. Who is it this time? Just a dude named Dennis Shields, who's the executive chairman of the board of New York's Esquire Bank. Oh! And Shields also happens to be the (separated) husband of one of Frankel's old friends.
Sources are claiming that Frankel and Shields, who've know each other for a while now, have gotten cozy recently. Reportedly, Frankel threw Shields a birthday party and Shields has had "feelings for [Frankel] for a long time."
More: Bethenny Frankel joins the Mommalogues (VIDEO)
Of course, other sources are claiming that they are just friends and have known each other for years, blah, blah, blah. But the real shocker here is: Is there seriously another report about Frankel dating another dude? Since she and Jason Hoppy split up, there have been approximately 732 men in Frankel's life. What's to be believed?
The hard truth is that we'll never know who Frankel really has dated and who she's simply been linked to by the media. But! The good news is that we can go over a brief history of who Frankel has supposedly dated since she's been on the market. There's always a silver lining, guys.
1. Dennis Shields
As mentioned above, this is supposedly Frankel's new man; the dude she's frolicking around NYC with right now. However, what makes it unbelievable is the fact that a few people have named the two as just friends, and according to another insider, "Bethenny and Dennis' soon-to-be-ex-wife have a long history." Think what you want of Frankel, but it's hard to imagine her dating someone who's still married to a woman she knows.
2. Eric Stonestreet
One of Frankel's more publicized romances — or "romances" — was with Modern Family actor Eric Stonestreet. They were linked to one another — and there were even photos — but on a Watch What Happens Live appearance, Frankel played coy, making it seem like if they were dating, it wasn't anything serious. "Eric Stonestreet and I are friends," she told Andy Cohen. "He's an awesome guy. I don't confirm or deny dating rumors and that's what I'm saying." Oh. OK.
3. Marcus Lemonis
Back in August of last year, Frankel was supposedly dating Marcus Lemonis, host of the CNBC show The Profit. They were supposedly spotted having dinner together at an NYC hot spot, where they bumped into Ramona Singer. However, the thing that doesn't make this romance believable is that, well, we heard about it for five seconds and then that was that. Either this was the fastest romance ever, or these two never seriously dated in the first place.
4. Michael Toppel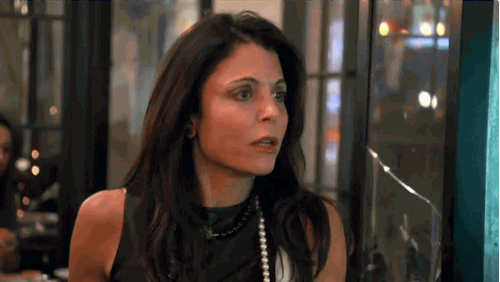 In May, a few months before her supposed romance with Lemonis, Frankel was attached to Florida businessman Michael Toppel. They were seen together at a beach in Miami and all across Manhattan. That said, when a friend of Frankel's was asked about the relationship, they said they were just friends. O RLY?
More: Judge lays down the PJ law on Bethenny Frankel
5. Michael Cerussi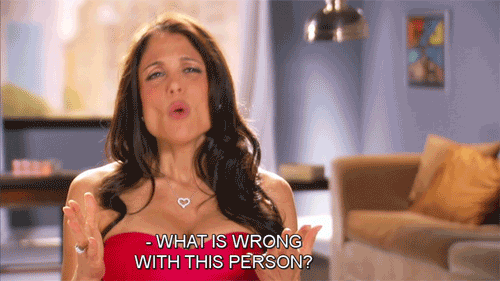 Before Toppel and before Lemonis, there was Michael Cerussi, a super loaded businessdude who was linked to Frankel. It's hard for Frankel to deny this one, as there were numerous photos of them in various places, many with Cerussi's arm around Frankel. But it's hard to separate fact from fiction when it was reported that they broke up because of Cerussi's temper, and then a few days later Frankel tweeted: "Michael Cerussi is an amazing, kind man, son & friend. Negativity written about him was intentionally placed to hurt him and me." Who knows what to believe?
6. Warren Lichtenstein
Shortly after Frankel and Hoppy parted ways, she reportedly dated billionaire Warren Lichtenstein. Despite the fact that they were seen together, it's hard to imagine Frankel would ever really date him, as she once said that she would never get married again, "not even with a billionaire."
More: Bethenny Frankel's excuse for being too thin is questionable
7. Cookie
No, Frankel has never dated her dog, Cookie, but with all the gossip out there about her, who knows? Maybe she'll be linked to him next. He'll probably be the most loyal dude she's ever in a relationship with.
What do you think of all the people Frankel has supposedly dated?
Before you go, check out our slideshow below.