Since her release from prison, Teresa Giudice has wasted no time getting right back into the spotlight. The star of The Real Housewives of New Jersey apparently kept a diary during her stint at Danbury Federal Correctional Institution, and, in true Giudice fashion, released a book not long after getting out, Turning the Tables: From Housewife to Inmate and Back Again.
Giudice's book, unsurprisingly, is a massive success, almost immediately becoming a best-seller. She had a big party in New York City to celebrate the release, where her sister-in-law Melissa Gorga and fellow Housewife Dorinda Medley were in attendance. Giudice appears to be riding the high of being out and back in the public eye again. Of course, she has every right to enjoy her freedom, but let's hope that the success of her book doesn't go to her head. In fact, let's hope she's a changed woman.
More: RHONJ's Teresa Giudice & Jacqueline Laurita finally end long-standing feud
No doubt, being in prison had an effect on Giudice. How could it not? But the real question is: How long will it last? Here are seven things we're hoping to see from Giudice now that she's out of jail.
1. A true reconciliation with her sister-in-law
Giudice and Gorga have gone through their ups and downs in their relationship, but let's be honest: it's mostly been downs. Now that Giudice has been locked up for a year, let's hope that she's realized a lot of their arguments were just plain petty and the women can move on.
2. Less reality… TV
Some may argue that being on reality TV and having to keep up with the Joneses may have been the cause of a lot of the trouble Giudice and her husband got into. Hopefully, she will realize that there's much more to life than being famous and keep somewhat of a low-pro.
More: Teresa Giudice throws birthday party while under house arrest (PHOTO)
3. Less flash
And while we're at it, let's all say a small prayer that Giudice doesn't feel the need to have the latest and greatest everything. No need to step out in a $5,000 purse to be fabulous.
4. Keeping her kids out of the spotlight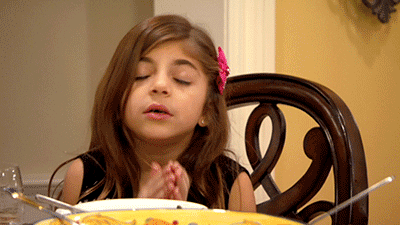 No doubt, Giudice's biggest concern when heading off to prison was her four daughters — and no doubt those girls love their mother very much. That said, now that they're getting older, it really isn't necessary to see them on RHONJ. What good can come of it?
More: Teresa Giudice makes a major announcement about her future with RHONJ
5. Less work, work, work
Since she became a "Bravolebrity," Giudice hasn't stopped. She's got books, wine, desserts and a bajillion other things going on. While it's great to be business-minded, perhaps she should slow down a bit. She could scale back and work less and still have everything she needs and wants.
6. More standing up for herself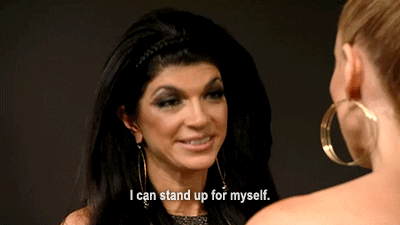 Giudice's husband Joe is set to begin his prison sentence very soon, so no doubt they're enjoying the little time they have together. That said, every once in a while, Joe kind of bosses his wife around a bit, or appears to not be listening to her at all. Not cool. Hopefully, prison gave Tre the balls to take a stand.
7.
Less defensive
Perhaps the most refreshing thing we could ever see from Giudice would be her being less defensive and taking more ownership over the things she's done. Of course, she went to prison and certainly had more humility than we'd ever seen before in the months leading up to it, but we've still never really seen her fully cop to something and flat-out say, "I was wrong." That wouldn't just be nice, it would be a great example to her kids.
What changes would you like to see from Giudice now that she's a free woman?
Before you go, check out our slideshow below.