If you weren't aware of who Kendrick Lamar was when you tuned in to the 2016 Grammys, you most likely are well acquainted with him now.
With 11 nominations — the most of any other artist this year — and four wins before the ceremony even started, the 2016 Grammys was definitely all about Lamar and his album To Pimp a Butterfly.
Here are some things to know about this extremely talented artist.
More: Taylor Swift's reaction to Grammy win rubs people the wrong way (VIDEO)
1. He's a previous Grammy winner

Before his numerous 2016 awards, Lamar had already been nominated for nine Grammys and taken home two of those nine — Best Rap Song and Best Rap Performance for "i" in 2015.
2. He's a member of a hip-hop group

Lamar is in Black Hippy, a hip-hop super-group also comprised of rappers Ab-Soul, Jay Rock and Schoolboy Q. Black Hippy has yet to release an album, but all of its members have collaborated on each other's projects.
3. He's open with his previous battles with depression
Lamar explored themes of suicide and depression in his song "u," and in a 2015 interview with MTV, he confirmed the lyrics were pulled from his personal experiences.
"I've pulled that song not only from previous experiences, but I think my whole life, I think everything is drawn out of that," he said. "Nothing was as vulnerable as that record. So it's even pulling from those experiences of coming up in Compton. It's pulling from the experience of going through change and accepting change — that's the hardest thing for man, accepting change."
4. He's feuded with the controversial Azealia Banks
Banks picked a fight with Lamar on Twitter after he spoke up about his thoughts on Ferguson, Missouri. Not a huge surprise, considering Banks has tried to pick a fight with pretty much everyone in the entertainment industry.
5. He backed up Macklemore
After Macklemore and Ryan Lewis dominated the 2014 Grammys, they came under some major backlash, and many said that Macklemore shouldn't be in the hip-hop category.
But Lamar went on record to rush to Macklemore's defense.
"It's other people's opinions. Whatever he put his heart out to do, you know he raps, and people receive it as that — it's just opinions," Lamar said in an interview with MTV. "He just needs to do him. I wouldn't listen to what nobody got to say."
6. He's part of a mutual admiration society with Taylor Swift
After Swift admitted she listens to Lamar's song, "Backseat Freestyle," whenever she wants to go from "feeling victimized to feeling awesome," Lamar replied, "I appreciate Taylor Swift for not only supporting my music but just the hip-hop culture."
Swift also celebrated her mega 1989 sales by rapping along to "Backseat Freestyle" in her car.
7. He's a Calvin Klein model
https://www.instagram.com/p/BBBTFyalebs/
Calvin Klein recruited Lamar to be in its spring 2016 campaign.
Before you go, check out our slideshow below.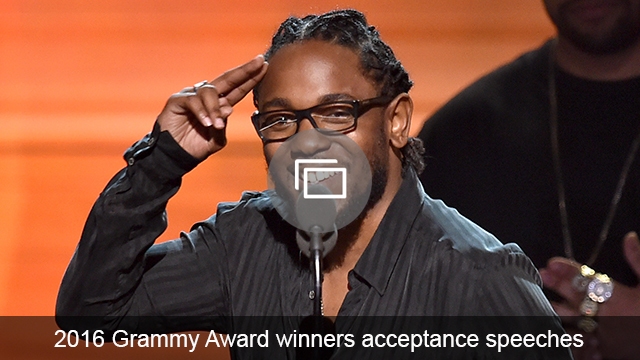 ttttt