Netflix's Gilmore Girls revival is in full force. It's one of the most exciting things to come from the beloved series since it first went off the air. However, there is one key player missing that is putting quite a damper on the reboot. Apparently, Melissa McCarthy is not returning as Sookie St. James.
More: Jess' official return to Gilmore Girls could mean bad news for Dean fans
In early February, McCarthy tweeted about Gilmore Girls and said that she wasn't asked to reprise her role. After a fan tweeted her to please come back, McCarthy replied, "Thanks for the invite, but sadly no one asked me or Sookie to come back to Stars Hollow. Wish them all the best!!"
Her response contradicted what GG creator Amy Sherman-Palladino told TV Line that she definitely wants McCarthy back, but understands that her schedule is super busy. "She's really f—ing busy," Sherman-Palladino said. "But the thing I have said [to her team] is, 'Look, if Melissa is available and has an afternoon free, I'll write her a scene. Melissa was one of us. If she has a spare moment to run over [to the set] — even if for just a cameo — we would be totally game. And if it's a last-minute thing, I would write her in and we would figure it out. That's the way we left it."
Despite the contradictory statements from McCarthy and Sherman-Palladino, it remains to be seen if Sookie will or won't show up in Stars Hollow. Here's hoping she does make an appearance in some capacity, because Gilmore Girls just wouldn't be the same without her. It's almost like the revival shouldn't even happen without her, because Sookie was such an integral part of the dramedy.
Of course, I have all the faith in Sherman-Palladino that the four 90-minute episodes will be glorious, because most of the cast is returning, including Lauren Graham (Lorelai), Alexis Bledel (Rory), Scott Patterson (Luke), Kelly Bishop (Emily), and many, many others.
That said, Sookie's absence might have somewhat of a negative impact on the Gilmore Girls revival — and here's why.
1. Lorelai's best friend will be MIA
Like Lorelai and Rory, Sookie and Lorelai had one of the most cherished relationships on Gilmore Girls. Their friendship is something everyone could hope to have during their lifetime. They were best friends, who respected one another and gave each other honest advice whenever they needed it. To see Lorelai hanging out in Stars Hollow without her bestie, well, that's just going to be strange and very difficult to watch.
2. The Dragonfly Inn's co-owner won't be around
Remember when Lorelai and Sookie worked very hard to build their inn from the ground up? I assume they are still co-owners of the Dragonfly Inn and running it. So, if Sookie isn't spotted around the inn, where is she at? I mean, she is also the chef, who doesn't like to hand over her kitchen to just anyone. Is she off being a famous chef around the world, or what?
3. Who's going to give Luke cooking tips?
From time to time, Sookie would head into Luke's Diner and offer up some advice. Their banter was hilarious, so who is going to irritate Luke about his menu? Obviously, the other Stars Hollow residents aren't strangers to that, but it won't be the same as Sookie.
More: 8 Details about the Gilmore Girls revival that'll get fans excited
4. Fans might not see Jackson and their kids — grown up
If Sookie doesn't return, then that means fans won't get to see her and Jackson being all adorable. Not to mention, viewers might not even get to see their kids, Davey, Martha and the third that Sookie was still pregnant with at the series' end. There's a good chance Jackson could pop up with the kids, but I want Sookie and Jackson side by side. I'm sure my fellow GG fans feel the same.
5. Viewers won't get to enjoy Sookie's humorous mishaps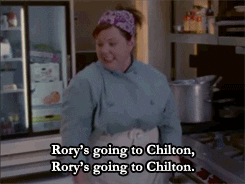 There is no one else who can pull off Sookie's charm, humor and her hysterical accidents in the kitchen. She made cooking look fun, you know, minus the fires. Can you imagine another cook in her kitchen at the Dragonfly Inn? That's just pure madness.
6. Overall, it just won't be the same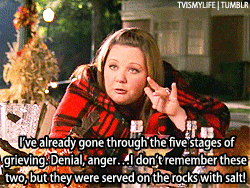 No Sookie = not the revival fans have hoped and wished for since the show ended in 2007. Watching new episodes without McCarthy's fabulous portrayal of Sookie definitely won't be the same Gilmore Girls fans remember.
More: Gilmore Girls: 6 Things we know so far about the revival
Before you go, check out our slideshow below.