Uncle Vernon would be going absolutely mad right about now, because Harry Potter just broke the Internet.
In case you haven't heard, there was earth-shattering news released today, and the Harry Potter fandom has been responding appropriately and accordingly.
I'm going to need that Harry Potter and the Cursed Child book now. Willing to trade. pic.twitter.com/ZRWtzFKJm7

— Victoria Gravyard 🦃 (@VictoriaAveyard) February 10, 2016

The eighth story in the most ubiquitous tale in most of our childhoods will officially be published in book form and released on July 31, which any Potterhead worth their salt knows is a very important day — Harry's (and JK's!) birthday.
This date is doubly important in that it is the day after the official opening of the play in London, which means the chance for spoilers from those of us not lucky enough to live there or see it live will be drastically reduced.
Scholastic is thrilled to be a part of this! via @pottermore: https://t.co/ApexRKCkUj #WizardingWorld pic.twitter.com/4LxRCpCmOl

— Scholastic (@Scholastic) February 10, 2016

More: 10 Reasons it's great to watch Harry Potter for the first time as an adult
This is a huge relief to fans, as many were left with mixed emotions when news broke that the expansion of the Harry Potter series would in fact only be confined to the stage, so an official date for the book's release has us all breathing a little easier.
The president of Scholastic Trade, Ellie Berger, said in a press release, "As the U.S. print publisher, Scholastic introduced Harry Potter and J.K. Rowling's Wizarding World to American readers nearly 20 years ago and experienced firsthand the anticipation and excitement of the publication of each of the books over the years. We are thrilled to publish Harry Potter and the Cursed Child this summer."
Anticipation and excitement? That's the understatement of the century.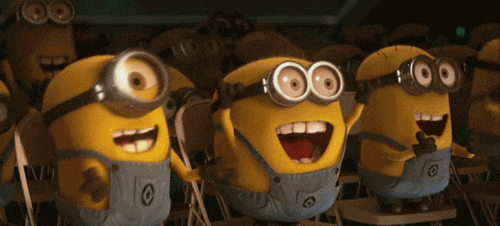 The first seven books have sold more than 400 million copies worldwide, but this will be unlike any of the others. The publication will be not in novel form but rather the actual script of the play. The two-part stage production is a collaboration of our favorite wizard creator "Herself," J.K. Rowling, and theater stalwarts Jack Thorne and John Tiffany.
It will be a unique publication of the story, dubbed the Special Rehearsal Edition, and will contain the play as it was in early editions of the script, meaning changes may be made to it for actual production.
More: J.K. Rowling reveals the names of three new Harry Potter wizarding schools
A "Definitive Collector's Edition" will be published at a later date and will contain the final script as it was performed onstage. In addition to the first copies published by Scholastic in the States (and the Little, Brown Book Group in the U.K.), Pottermore will be releasing a digital version, allowing fans in other countries to have access to it upon release as well.
The book will tell the tale of Harry and his children 19 years after the final battle. It will be the "untold part" of the chosen one's life, showing him as an overworked Ministry employee and a father. As Harry sees two of his children off to Hogwarts, the youngest, Albus, "stuggle[s] with the weight of a family legacy he never wanted. As past and present fuse ominously, both father and son learn the uncomfortable truth: sometimes, darkness come from unexpected places."
Jamie Parker, who was seen in The History Boys and Valkyrie, has been cast as Harry. Ron will be played by Paul Thornley, which caused quite a stir some weeks ago. Noma Dumezweni will be Hermione, a choice that was considered "controversial," as Dumezweni is black, leading many on the Internet to call her "black Hermione" instead of something more appropriate, like… maybe just grown-up Hermione?
I'm not sure how I feel about a black Hermione, but it's not like I'm gonna watch the play. So I'll wait 4 the book. pic.twitter.com/68bptfyJxe

— Matt (@doutoratroz) January 31, 2016

The news of a publication date has fans on the edge of their seats, biting their nails and anxiously waiting for summer's arrival. Meanwhile, if you need me, I'll be picking out which robe I'll be wearing to the midnight release party.
More: Potterheads leave touching tribute to Alan Rickman on Platform 9 3/4