Good news, Scream Queens fans! At the Television Critics Association winter press tour, it was announced that Scream Queens scored a Season 2 renewal. It's about time, right? Now that fans can stop worrying about whether or not the Fox dramedy will return or not, it's time to discuss what the sophomore season will entail. So, with that, here are all of the exciting details (so far) about Scream Queens' second season.
More: Scream Queens: 10 Red Devil clues we should have seen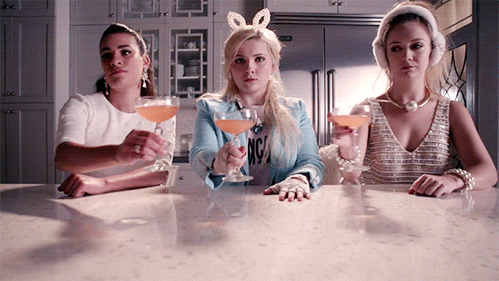 1. It will take place in a hospital
Of course it will. Now, what type of hospital is that? As Fox boss Gary Newman said, per TV Line, "It's going to take place in a hospital and explore some of the most interesting medical fascinomas. This is something Ryan Murphy loves and had a lot of fun with on Nip/Tuck, and he, Brad [Falchuk] and Ian [Brennan] are going to infuse that sensibility on Scream Queens."
2. Some Season 1 characters may return
Now, it's not official, but it looks like there is a good chance some familiar faces will be back. "Ryan definitely intends to bring some of the actors from the first installment back," Fox's Dana Walden said via TV Line. "I believe they will be the same characters. We've just started having very preliminary conversations, so [I'm] not 100 percent sure exactly what their plans are, but the initial conversations were very much to return [to] some of the characters."
3. The summer camp story probably isn't happening
Unlike Scream Queens star Oliver Hudson previously dished, it doesn't seem like Season 2 will revolve around summer camp — unless there is some type of summer camp that takes place at a hospital, but I highly doubt that.
More: Scream Queens: 7 Storylines we need to see in Season 2
4. Hester could be the new victim
As Lea Michele teased to Entertainment Tonight after the Season 1 finale, "Ryan shared that next year there would be a whole new killer, and so to see [Hester] really in the position of being the victim, I think would be really fun to play."
5. There will be a time jump
While talking about who will return to the series, Newman said via Entertainment Weekly, "Our instinct is that at least a few of those characters will be back with the same actors playing the same roles, but it will be anthological in that there will be a time jump and it'll be in a different setting."
6. It won't resemble American Horror Story: Asylum
"I don't think it's anything like Asylum, which was set in a period," Newman said, per Entertainment Weekly. "The medical is an incredibly rich area to tell stories in. Ryan has always loved the medical area. Nip/Tuck was a show he really enjoyed the creative on. It seemed like a great, broad area."
Who else is already nervous and excited for Season 2?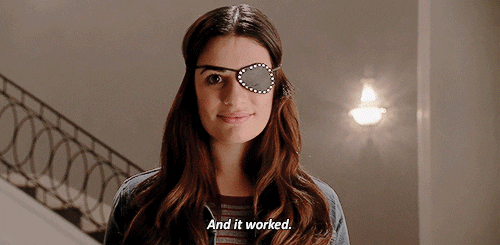 More: Scream Queens: Hester is totally the other Red Devil killer