It was a sad day when it was announced that fan-favorite Michael Weatherly would no longer be a part of NCIS after Season 13. I, like many others, was (and still am) devastated over the news. How can original character Tony DiNozzo be leaving? It just doesn't seem right, possible or real. Like when Ziva (Cote de Pablo) exited at the beginning of Season 11, it won't really sink in until both Tony and Weatherly say goodbye.
More: NCIS fans react to Michael Weatherly's exit in an unexpected way
I'm sure it's passed through fans' minds that NCIS won't be the same without Weatherly — and it definitely won't be. There is no NCIS without Tony. Some might even think the CBS drama will fail without him, and there's a very good chance that might be the case. Overall, a bunch of viewers probably see this as a bad move for Tony.
That said, it's actually the right choice for Tony. I know, I know. I'm one of the biggest Tony supporters you will ever meet. He is the reason I started watching NCIS. However, I strongly believe this is what's best for the character. I'm sure many disagree with me, but let me argue my point.
Depending on how Tony is written out of the show, there are many great things that could happen for him and make him an even happier, better and stronger individual.
1. His career could flourish even more
In addition to being a successful and "very special" NCIS agent, there was one point in time Tony had the chance to run his own team. Even though he turned down the opportunity, maybe this time around he won't. That would be a great career move for Tony, who is more than qualified and ready to be the boss.
2. He might get to live out his movie obsession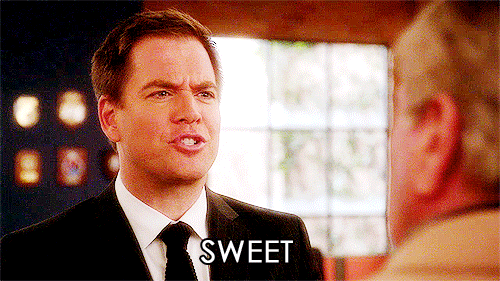 It's no secret that Tony is a movie junkie. Maybe he'll go off to Hollywood, star in a few movies and live in a warmer climate. He definitely has the charm and face for the entertainment industry. Yep, Hollywood would suit him.
3. He could end up on a beach somewhere relaxing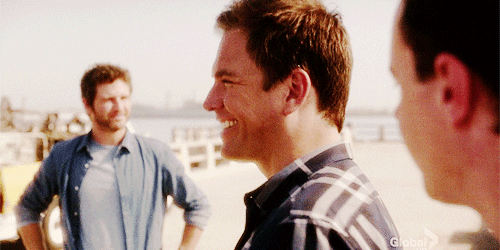 His fans know how much Tony loves relaxing on the beach drink in hand. Maybe he just needs some time off to regroup (like Gibbs) and chill for a bit. What better environment to do that than in the sun and sand?
More: INTERVIEW: Cote de Pablo teases an NCIS Tiva reunion
4. He might find his happy ending, whatever that may be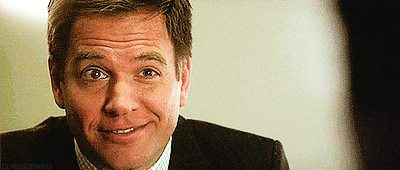 I believe Tony is happy in his life right now, but I'm sure he also wants more. Whether that be in his career or personal life, who knows. Whatever the case, his happy ending is still out there and it's time he finds it.
5. He could end up traveling all over the world
Tony loves to travel. If he ends up leaving to travel the world, well that would be perfect for him. And maybe he could take a special someone as his travel buddy?
6. He could find himself even more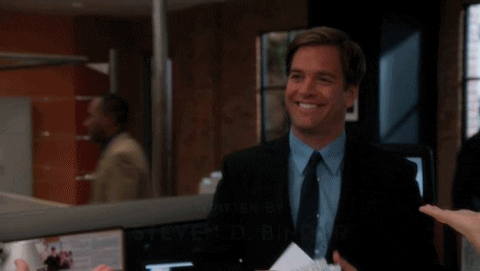 Tony has done a lot of soul searching at NCIS and has definitely grown throughout his time as an investigator. But maybe he needs to leave in order to get a fresh perspective on life and himself? Sometimes, a change of scenery is just what the doctor ordered.
7. His head won't hurt as much
No. More. Gibbs. Slaps. Though, I'm sure he'll kind of miss these, because it's all out of love.
8. He might finally reunite with Ziva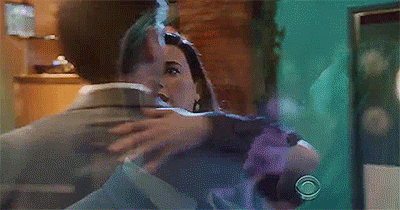 This is what most, if not all, fans are hoping for, right? If Tony has to leave in order to be with Ziva, then by all means, run, Tony. These two are destined to be with one another and now is the chance. It's kismet.
Who doesn't want what Tony wants, even if that means he will no longer be featured on NCIS? As much as I'm going to miss him (and will most definitely cry during his last episode), it seems fitting for Tony to say goodbye after 13 seasons. After all, that is a long time for any actor and/or character. At least we had 13 years rather than zero, right?
NCIS airs Tuesdays at 8/7c on CBS.
More: Pauley Perrette suffers "life-changing" attack by homeless man (VIDEO)
Before you go, check out our slideshow below.