If you didn't watch the 2016 Golden Globes, then you missed out on some mainly awkward and cringe-worthy moments [insert host Ricky Gervais], but there were many thrilling moments as well. For example, when it was announced that USA's Mr. Robot won for Best Television Series – Drama, well, it was exciting for both fans and the show. It beat Game of Thrones, Narcos, Outlander and Empire. Yeah, there was some stiff competition. Clearly, the Hollywood Foreign Press Association fell for the smart and complex series like the rest of its viewers.
More: Eva Longoria, America Ferrera slyly address racial mix-ups at Golden Globes
So, now that Mr. Robot is a Golden Globe winner that means if you're not watching it, you absolutely should be. You should've been tuning in last summer when it premiered (and scored a Season 2 renewal before it even aired), but I'll cut you some slack. This huge win is just all the more reason you should be bingeing the drama, stat, and before it returns with brand-new episodes.
If you still need some convincing, then here are eight things to know about Mr. Robot that will surely have you saying, "I'm calling off work, because I need to watch Mr. Robot."
FYI, the following list does not included spoilers and no major plot points are revealed, so read freely.
1. Rami Malek, Rami Malek, Rami Malek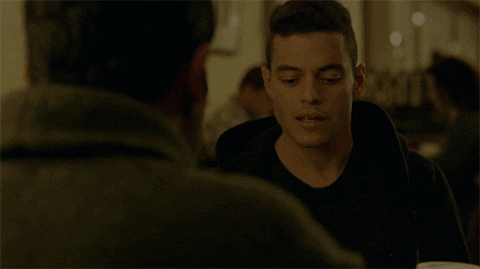 The lead star of Mr. Robot is Rami Malek, who plays hacker and computer genius Elliot Alderson. There's no doubt the entire series features some top-notch talent, but Malek is incomparable. The series wouldn't be the same without him — nor do I think it would survive and be as interesting.
2. It's not actually about robots
Despite "robot" being in the show title, it is not about robots. Do we have that cleared up? However, there is heavy focus on computers and the hacking world.
3. It offers complex storylines that will make your head spin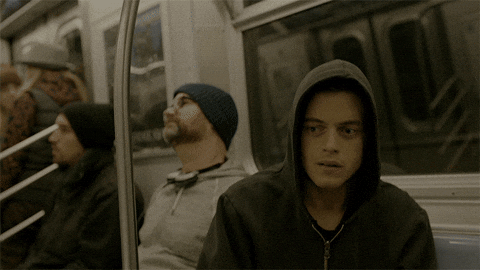 Never have I ever encountered a show that will make your head hurt — in a great way. You think you have a handle on the direction of the show and then it shifts in a way you didn't see coming. Basically, prepare to overthink everything.
4. There is a lot of narration
Like CBS' Limitless, there is a lot of narration from Alderson's point of view. That can be a deal-breaker for some when it comes to a TV series, but don't let that dissuade you from watching. It's not as annoying as it sounds and makes the series what it is.
More: Leonardo DiCaprio responds to that Golden Globes Lady Gaga GIF (VIDEO)
5. Technology isn't just a man's world
Mr. Robot proves that the tech world isn't only for men. Enter Portia Doubleday as Angela Moss and Carly Chaikin as Darlene, who show that they know the ins and outs of hacking, and can keep up with the best of them.
6. There's a really cute dog named Flipper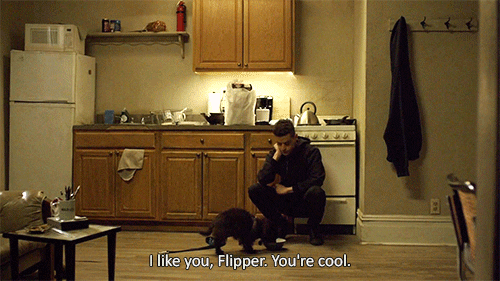 I mean, come on.
7. It is both mesmerizing and terrifying all at once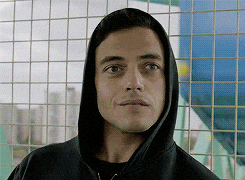 The way Mr. Robot presents the hacking world is both terrifying and mesmerizing. It will really make you think about your computer habits. Basically, you'll never want to use one ever again.
8. This hacker series is different than all the rest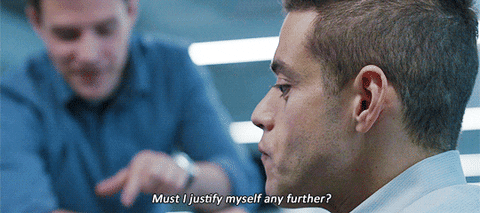 There have been many TV series and films about hacking, but Mr. Robot is very different. So, if you're sick of watching hackers on the small and big screen, give the USA series a chance. Oh, and don't quit after one or two episodes. You'll want to watch every episode, trust me.
Mr. Robot returns to USA in 2016.
More: 9 Times TV shows unintentionally predicted real-life events