Being that they called off their engagement more than a year ago and seemingly have had no contact, everyone has been scratching their heads recently at what's going on between Miley Cyrus and Liam Hemsworth. The pair, who met on the set of The Last Song and dated on and off for three years, have been spotted together a lot lately, so are they rekindling their romance? Sure seems that way!
Just friends? Eh, from the looks of things, that's pretty doubtful. Here are eight signs Miley Cyrus and Liam Hemsworth are totally getting back together.
More: Miley Cyrus on Liam Hemsworth split: "I'm the happiest I've ever been"
1. The two were spotted hanging out (and making out!)
Recently, at the Falls Music Festival in Byron Bay, Australia, Cyrus and Hemsworth were spotted cuddling and getting handsy with each other. If that doesn't say reunion, not sure what does!
But this wasn't the only time: They were caught "kissing and holding hands" at a Golden Globes party.
2. Cyrus bailed on a performance to be with Hemsworth
Cyrus was set to perform at a party on Wednesday in Los Angeles in honor of "Hands of Love," her gay rights song from the film Freeheld, but instead, she opted to stay in Australia with Hemsworth. Dang! That's not like deciding to stay home from a party! That's a major decision.
3. Cyrus has always been in love with Hemsworth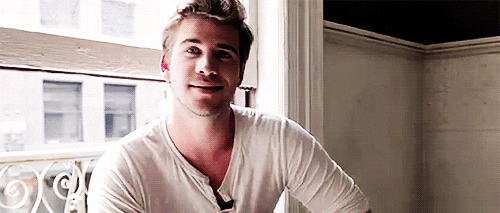 After the two were spotted together, an insider revealed that Cyrus "never stopped loving" Hemsworth. Aww. She must have been thrilled when Hemsworth reached out, which is how the story goes.
More: Liam Hemsworth cheats on Miley Cyrus?
4. Cyrus is trying to tone it down for Hemsworth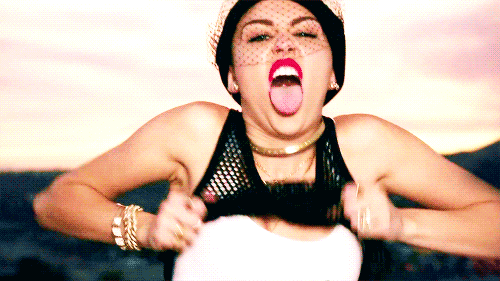 Hmm … while it's never a good idea to change how you are for someone else, a source is claiming that since Hemsworth wasn't a fan of Cyrus' sudden metamorphosis and wanted her to "grow up," Cyrus is trying to be all chill and laid-back in front of him right now. "Miley has been doing everything that she can to change her image to fit into what Liam wants her to be," an insider said. Definitely a sign that there's something going on between them, but how could they possibly last under those circumstances?
5. Cyrus and Hemsworth are shacking up together right now
Well, it's not like they're living together, but the pair is staying at the home of Hemsworth's brother, Chris Hemsworth and his wife Elsa Pataky, right now while they hang in Australia. You don't stay in the same house as your ex if there's nothing going on. Sorry.
6. Cyrus babysat Hemsworth's dog
According to TMZ, Cyrus dog sat for Dora, Hemsworth's pup recently. Come on now, out of allll the people Hemsworth could have asked….
7. Their reunion isn't out of the blue
Even though it seems out of nowhere to the public, apparently Cyrus and Hemsworth have been communicating for a while now. Sources say they have been texting, talking and FaceTiming since the fall, so seeing them out in public together was only a matter of time.
More: Miley Cyrus is engaged (VIDEO)
8. They spent New Year's together
Everyone knows you don't spend New Year's with just anyone. Totally back on.
What do you think of Miley Cyrus and Liam Hemsworth's reunion?