Will the Gilmore Girls revival break up Lorelai and Luke?
Dec 17, 2015 at 3:32 p.m. ET
Wait. Are Luke and Lorelai over for good? Based on some recent Gilmore Girls revival scoop, there's a chance. How disheartening is that? To be fair, I might be blowing this out of proportion. Also, I really doubt that Netflix would bring back the beloved show and have the fan-favorite couple not together. Fans spent way too many seasons having Luke and Lorelai apart, so that would be cruel.
More:Why Mike & Molly's cancellation is great news for the Gilmore Girls reboot
According to some intel gathered by TVLine, a new love interest is coming onto the Gilmore Girls reboot for one of the four major characters: Luke, Lorelai, Rory or Emily. See? Even though Luke and Lorelai could break up, I don't think it will happen. It took them forever to finally reunite, and why retell that story? Again, that's just playing games with our hearts and totally not OK.
Anyways, if it's not Luke or Lorelai, that leaves Emily and Rory. It kind of breaks my heart to see Emily without Richard. Since actor Edward Herrmann died in 2014, obviously the reboot will not feature Richard. I assume Richard's death will either be featured or addressed, meaning Emily is now a widow. So, she could get a love interest, but depending on when the new episodes pick up in relation to Richard's death, Emily might not be ready to date — who can blame her? However, if some time has passed, she might try dating again.
More: Gilmore Girls: 6 Things we know so far about the revival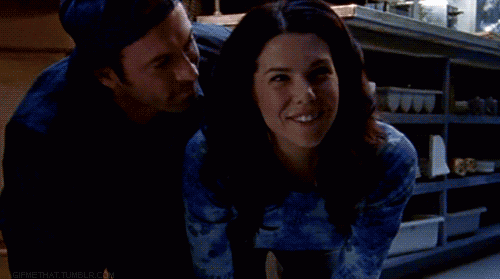 Next, we have Rory. Last fans saw her, she chose her career over Logan's proposal. After so many years, maybe Rory is dating again, married to someone, or still single. Whatever the case, she seems like the logical choice for this new love interest.
As TVLine previously reported in October, there is a high chance for all of Rory's former love interests, Logan, Jess and Dean, to show up in the four 90-minute episodes. If Rory is seeing someone, this might make for an awkward reunion, but that's nothing new for the youngest Gilmore, right?
Even though nothing is officially set in stone, I'll take whatever scoop I can get about the new episodes. However, if it's about Luke and Lorelai going their separate ways, yeah, I'd rather not know.
More:Gilmore Girls reboot: Where did the relationships end?
Before you go, check out our slideshow below.