Despite having a clothing line and landing a role in a horror movie, Jill Zarin is still talking about The Real Housewives of New York. You know, that show she stopped being on in 2011? Yeah, that one.
While talking to Page Six at the Z100 Jingle Ball on Friday, the subject, naturally, of RHONY was brought up. And unsurprisingly, Zarin was more than happy to chat about it. "There are some things about it I miss — there [are] a lot of things I can't personally handle," Zarin said. But she was quick to add, "It's not healthy for me."
More: Jill Zarin refuses to move on
Zarin also didn't stop there. Despite RHONY not being healthy for her, she alluded to the fact that it's doubtful that she'll ever be returning to the hit Bravo show. In what seems to be a jab at her former BFF, Bethenny Frankel, Zarin said, "I heard that one of the girls doesn't want me back on the show, and that's the way it is — she's in charge." There's no way she could possibly be talking about anyone other than Frankel. Who else is "in charge" on the show, and who doesn't like her?
More: Jill Zarin speaks out about the car wreck that knocked her unconscious
In October, Zarin spoke to Andy Cohen on Watch What Happens Live about Frankel, and from the sound of things, she wants to rekindle their friendship. "I miss her, and I want to make amends with her," Zarin said. "I do. I mean, we tried two years ago. Listen, she's way moved on, I've way moved on, but there's something about us together that was really incredible. I would like to make up with her."
Zarin was no doubt entertaining on RHONY, and, yes, her and Frankel's friendship was lovely before it went south, but for someone who claims that RHONY isn't "healthy" for her, she sure talks about it a lot. It seems like every time we've seen Zarin since 2011, she's discussed the show. Move on already, dude!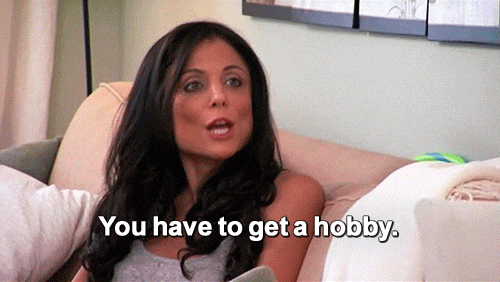 More: 5 Reasons Bethenny Frankel's ex, Jason Hoppy, sounds like a nightmare
Look, Zarin got her "start" on RHONY, so it isn't that weird that it's often brought up. But not only does she have other things going on, she often makes it seem like she'd love nothing more than to be asked back. Again, it's been four years.
Zarin seems like a nice person, but I don't know how many people are buying her whole "RHONY isn't healthy for me/I'm so much better off" shtick. She's essentially said that she's heard that Frankel is in charge — and Frankel doesn't want her on the show; and she's said that she wants to be friends with Frankel again. I don't doubt that Zarin misses her times with Frankel, but it seems so calculating.
From the looks of things, Zarin isn't going to be asked back to RHONY again anytime soon. Or, you know, ever. Regardless of Frankel's opinion of her, Bravo would have asked her back already if they wanted her on the show again. Frankel only came back this past season, remember?
If Zarin wants to be back on the show — which, come on, she totally does — she should just stop talking about it. In the immortal words of Elsa, let it go. Not only does it seem, well, a skosh desperate, it's a law of attraction thing. The thing you obsess over the most will never work out. If you love Housewives, Jill, set it free. If it comes back to you, it's yours. If it doesn't, it never was. Or something like that.
While Zarin's constant chatter about the show — especially the whole "I've moved on" bit — is totally ridiculous, it's hard to deny the fact that seeing her on RHONY again would be kind of interesting. Especially if Frankel was on at the same time. But again, if it was going to happen, it would have already.
Hopefully, the next time we see Zarin, there will be no mention of RHONY. But let's be honest here, there's more of a chance that Frankel will post an Instagram photo of herself with Kelly Bensimon along with the caption, "BFF."
In other words, not gonna happen.
Do you think Zarin has moved on from The Real Housewives of New York?