On Tuesday night, not only was the other Red Devil's identity finally unmasked, but Scream Queens Season 1 came to an end. It has yet to earn a renewal, which means it's time to start coming up with story lines for a potential Season 2. Anyone else hoping it revolves around Niecy Nash's character, Denise Hemphill? Me, too.
More: Scream Queens: 10 Red Devil Clues we should have seen
With that said, here are seven different story lines I've come up with. If there is a Season 2 (*fingers crossed*), I'd like to let Ryan Murphy know he can freely use some of my ideas.
1. Denise Hemphill at Quantico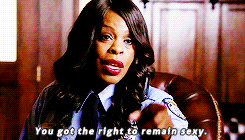 Not only did Denise and Chad end their torrid love affair, but she is off to Quantico to become an FBI agent. How amazing of a story line would that be? If Scream Queens won't use it, here's hoping Denise somehow ends up on ABC's Quantico.
2. All about The Radwells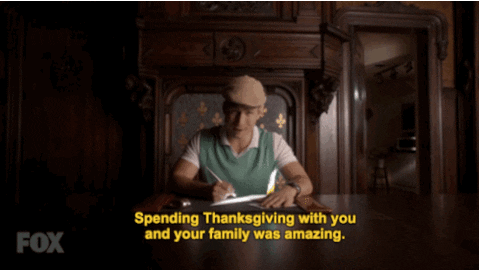 I. Need. More. Radwells. The Thanksgiving episode featuring Chad's egotistical family just wasn't enough. Plus, who doesn't want more Chad Michael Murray in their life as Chad's brother, Brad? If fans are lucky enough, maybe, just maybe, the show will create a Christmas episode around the Radwells. Do you think they play Pictionary during Christmastime, too?
3. Wes and Cathy's relationship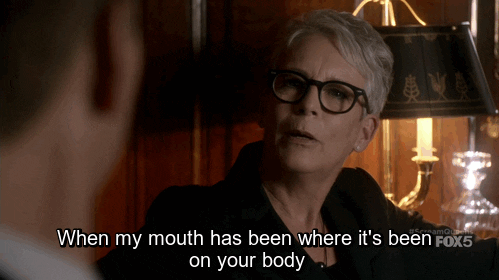 Now that Wes and Cathy are in a relationship (for real), who doesn't want to see how that ends up? Not to mention, the more awkward/hilarious love scenes, the better. Let's all just bow down to Jamie Lee Curtis for bringing Dean Munsch to life.
More: Scream Queens' Pete is obviously the Red Devil — or is he?
4. Scream Queens: Asylum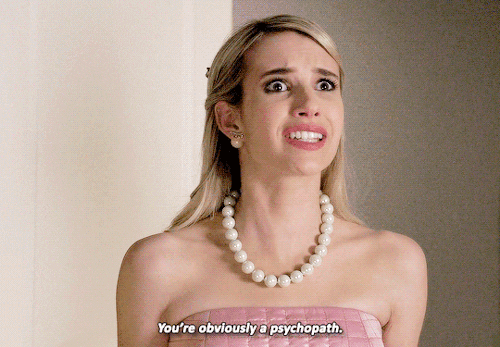 Seeing as Chanel, Chanel No. 3 and Chanel No. 5 are living in an insane asylum for being the Red Devils, thanks to Hester framing them, their story needs to be told. I think Murphy knows a thing or two about asylums, right? Also, based on that ending with Chanel, I need to know if she lives or dies.
5. Red Devil 2.0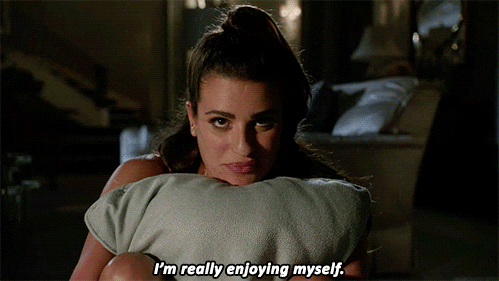 At the end of the Season 1 finale, was that Hester in the Red Devil costume standing over Chanel with a knife? Is someone else now taking on the role of the Red Devil? While chatting with Entertainment Tonight, Lea Michele said that there might be an entirely new killer in Season 2. "Ryan shared that next year there would be a whole new killer and so to see [Hester] really in the position of being the victim, I think would be really fun to play," Michele teased. So, Red Devil 2.0?
6. Party like it's 1995
Anyone else want to go back to 1995, the year all the madness in the Kappa house started? In addition to the bathtub babies, I'm sure there are even more mysteries to be told. Also, that means more scenes with Wes creating some awesome playlists.
7. This one time at summer camp…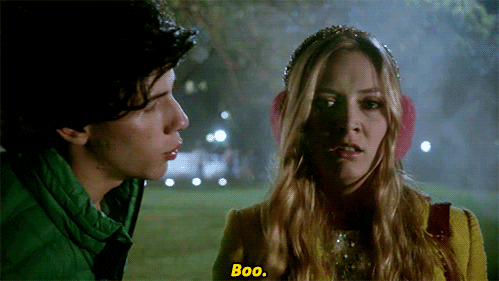 According to Oliver Hudson, he dished to Andy Cohen on Watch What Happens Live that Season 2 might be about a summer camp. "I have an idea," he said about the second season. "I don't know, it's so scary. I'm scared to reveal anything. But, we don't even know if it's going to be picked up, but whatever, but think summer camp." If a summer camp is featured, can you imagine the ghost stories Denise Hemphill would tell?
Now all fans have to do is sit back, relax and try to avoid the Red Devil until if/when Scream Queens gets renewed.
More: Scream Queens: Hester is totally the other Red Devil killer