OK, so it's usually kind of creepy to watch other people make out. But when Meghan Trainor and Charlie Puth do it on stage at the American Music Awards, it's perfectly normal to dissect every second of it.
So, here we go.
Trainor and Puth were performing their single, "Marvin Gaye," at the 2015 American Music Awards when they decided to take the lyrics to heart. What happened next was magic: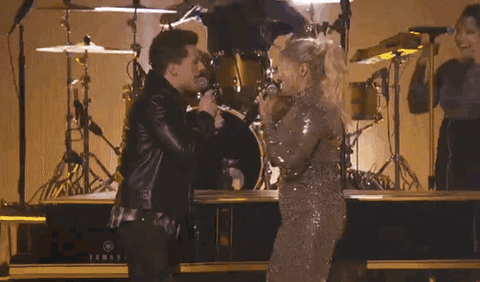 One more angle: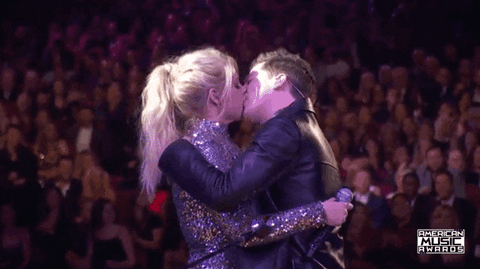 When asked about their relationship, a source said they were only friends and Trainor's rep told E! the same thing. With all due respect, we disagree. That's not how you kiss your friend. So they may not know it yet, but we're pretty sure they are soulmates. They were like two magnets on stage, pulled together by forces out of their control. The kiss was planned and rehearsed, so maybe they just practiced a lot?
But then, after the show, Puth was asked by TMZ about the kiss and he said it was "very fun" and "very real."
More: 9 '90s throwback moments at the 2015 American Music Awards
Luke Bryan joked as he accepted his award for Best Male Country Singer, "Charlie and Meghan getting it on over there smooching. It rolled after the commercial break too."
Even their music video gives hints that a romance has sparked. So, Charlie and Meghan, deny it all you want. We're on to you and cheering about it.
More: 2015 AMA fashion was black, white and sparkly all over
The kiss was even complete with a butt grab. The butt grab doesn't lie. And did we mention lots of tongue?
This is the ultimate mic drop moment.
Now watch the entire performance: