Scandal: 7 Reasons Jake is a horrible boyfriend
Nov 19, 2015 at 4:10 p.m. ET
If you're a huge Scandal fan, then you're either #TeamFitz or #TeamJake. Olivia Pope, Fitzgerald Grant and Jake Ballard make up one of the biggest love triangles on TV today. It's safe to say shippers of Olitz and Olake are hardcore and go to the ends of the earth to prove why Olivia either belongs with Fitz or Jake. However, if you think about it, both make pretty bad boyfriends. But I'm not here to pit them against one another. Rather, I'm here to discuss why Jake Ballard makes one terrible significant other.
More:Scandal's Fitz totally proved he can still wear the pants in Olitz
To be clear, I love Jake. Despite him being a murderer and all of the other horrible things he's done, especially to Olivia, there's just something about Jake I like. A huge part of it is probably the fact that Scott Foley plays him. I mean, who doesn't adore Scott Foley? So, I blame him for being adorable and his great acting on making me a Jake fan.
With that said, if I had to choose someone for Olivia to be with, I choose Fitz. That's right, I'm #TeamOlitz. Don't get me wrong, Olivia is probably better off being #TeamOlivia, but if she has to end up with someone, it's Fitz all the way. Ever since Jake first came on Scandal, I've never wanted him with Olivia. She makes more sense with Fitz. That's just the hard truth.
Plus, Jake isn't really a great person, but who is on the Shonda Rhimes show? Is there really one purely good person? OK, maybe David and Abby are the ones who could probably wear that famous white hat. Oh, and definitely Susan Ross.
More:Scandal: Did Olivia's latest move signal the end of Olitz?
Anyways, let me rip the Band-Aid off and get to all the reasons Jake is a terrible boyfriend.
1. He killed a ton of people
As B613's former command and professional killer, there's no doubt Jake is responsible for the deaths of a lot of people. He literally has blood on his hands. Anyone remember James? That scene still gets me. A killer isn't really boyfriend material.
2. He physically harmed Olivia
Remember that time Jake choked Olivia? In Season 4, he walked up to her and literally choked her. No. Just no.
3. He lies all the time
OK, so no one ever tells the truth on Scandal, which is the point. However, lying overall isn't a great quality to have.
4. He recorded Olivia without her knowledge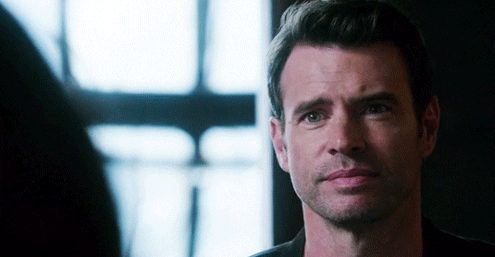 When Jake first came on the series, he had hidden cameras all over Olivia's apartment and watched her every move. Not cool, Jake.
More:Scandal: Why Olivia is a fool for constantly turning to Jake for advice
5. He threatened to kill Olivia
After Jake killed James and being command went to his head, he threatened to kill Olivia and anyone else who got in his way. If you really love someone, do you threaten to kill them? I don't think so.
6. He's a manipulator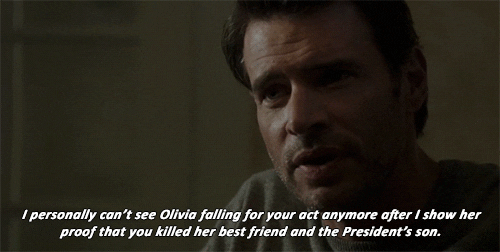 When doesn't he manipulate anyone and everyone to get what he wants? I guess being command and part of a secret assassin group does that to you.
7. He's obsessed with Olivia As much as it seems like Jake is trying to cut ties with Olivia in Season 5, he still is somewhat obsessed with her. Jake, move on and just leave D.C. altogether. You'd be better off.
Scandal airs Thursdays at 9/8c on ABC.