Even if you read The Hunger Games books, you may need just a bit of a refresher before seeing Mockingjay Part 2, especially since Mockingjay Part 1 didn't stick exactly to the first half of the book. Here are 11 moments that will get you up to speed.
1. Dramatic rescue to District 13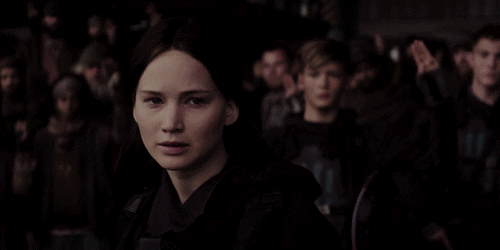 The movie starts after Katniss (Jennifer Lawrence), Beetee (Jeffrey Wright) and Finnick (Sam Claflin) are rescued from the destroyed arena where the Quarter Quell Hunger Games took place. But Katniss is infuriated when she learns Peeta was left behind.
More: Jena Malone reveals how The Hunger Games fan base impacted her life
2. The Everdeens are reunited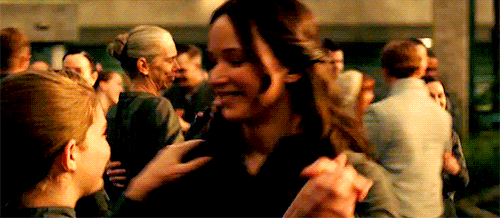 Katniss is reunited with her mother (Paula Malcomson) and sister Prim (Willow Shields). Katniss learns that the rebellion is spreading through the districts like wildfire.
3. Alma Coin asks Katniss to be the Mockingjay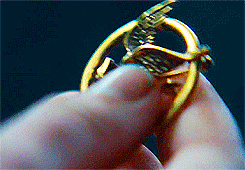 At first, Katniss declines Coin's request to be the Mockingjay, the symbol of the rebellion, but she changes her mind. She agrees to do it on the condition that the other victors get pardoned, and she gets permission to kill Snow.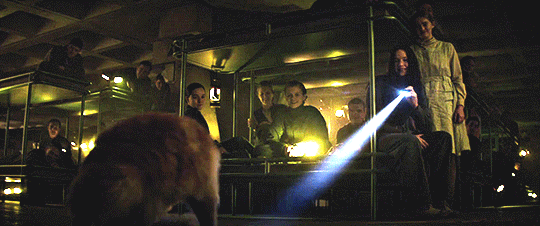 Also, her sister, Prim (Willow Shields), will get to keep her cat.
4. Propos
Katniss is forced to star in propaganda videos called "propos" that are shot by Cressida (Natalie Dormer) and her video crew. In another publicity stunt, they visit a hospital in District 8. Outraged after the hospital is bombed by the Capitol, Katniss gives a stirring speech into the camera that is broadcast, which sparks strikers in District 7 to kill a group of Peacekeepers.
More: Suffragette: 11 Reasons your daughter absolutely needs to see this film
5. Caesar's interview with Peeta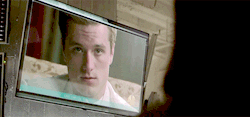 Katniss watches Peeta being interviewed and is stunned when Peeta reveals that the Capitol is about to bomb District 13. Everyone evacuates into underground shelters, including Prim, who almost got locked out when she decided to save her cat, Buttercup.
6. White roses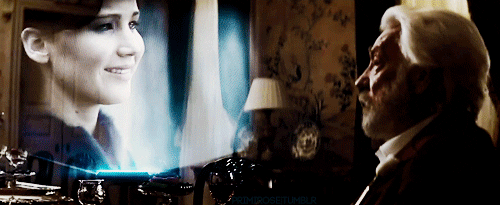 After the attack, Katniss discovers that President Snow has littered the entire area with white roses, mostly to irk Katniss. She now believes Snow is going to kill Peeta.
7. Peeta's rescue team
Gale is part of a team sent by Coin to rescue Peeta and the other victors from their prison, but the rescue is surprisingly easy.
More: Room author Emma Donoghue reveals the biggest film vs. book differences
8. Peeta gets violent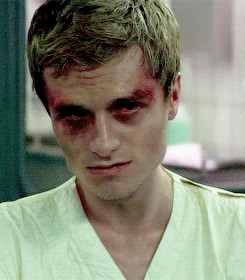 When Katniss goes to visit Peeta after the rescue, he attacks her and strangles her until she passes out. Boggs (Mahershala Ali) whacks Peeta over the head, knocking him out.
9. Peeta's brain gets hijacked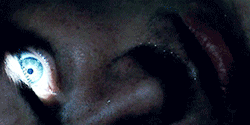 Katniss awakens in a medical facility and learns that Peeta's brain has been "hijacked" using tracker jacker venom to brainwash him into wanting to kill Katniss.
10. Waging war on District 2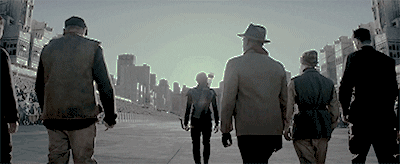 Coin announces that the victors have all been rescued and says they have their sights set on District 2, where they are going to attack the Capitol's military base.
11. Peeta in solitary confinement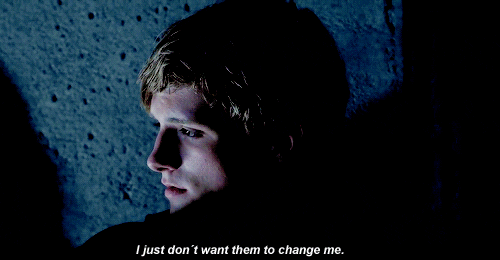 At an all-time emotional low, Katniss goes to visit Peeta, where she finds him strapped to a bed, writhing like a wounded animal.
The Hunger Games: Mockingjay, Part 2 opens on Friday, Nov. 20.