The Internet went into a collective meltdown not that long ago upon hearing the news that Scott Weinger will indeed be taking part in Netflix's Full House reboot, Fuller House. It's clear that Weinger is still as cute as ever, but how much do you really know about the guy? Here are eight tidbits.
1. He was the voice of Aladdin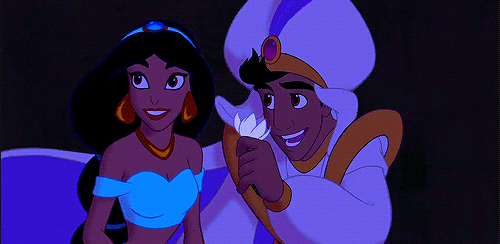 His work isn't only restricted to the animated film — he has also lent his voice to various Aladdin spin-offs, including the Saturday morning TV series, and video games.
2. And he has a really great sense of humor about it
Weinger's Instagram feed is full of shots like this one in which he pokes fun at his previous role.
More: 8 Things to know about Fuller House's Andrea Barber — aka Kimmy
3. He is married to someone who is not D.J. Tanner
D.J. and Steve are a work of fiction, but in real life, Weinger is married to actress Rina Mimoun, and they have a son, Mischa, who is 6.
4. He went to Harvard
That's right: Steve Hale may have been a little lacking on the intellect front, but Weinger is no dummy. He even graduated magna cum laude.
5. He is a television writer
Weinger has been writing steadily for TV shows for the past decade. His early writing credits include Like Family, What I Like About You and Privileged. He has since worked as a staff writer and penned episodes for 90210 (including the series' 100th episode), The Neighbours and Galavant.
More: Candace Cameron Bure and Scott Weinger tease Fuller House romance (PHOTOS)
6. He and Candace Cameron have played husband and wife
Weinger and Cameron Bure thrilled Full House fans last year when they made a cameo appearance on The Neighbours, in which they played husband and wife.
7. He is a regular at cast get-togethers
Sure, Steve and D.J. may have broken up all those years ago and are only now reuniting, but that doesn't mean Weinger has been out of the cast fold this whole time — his Instagram and Twitter feeds make that pretty clear.
8. He and Steve have at least one thing in common: A hefty appetite
More: 8 Things to know about Fuller House's Jodie Sweetin