Time magazine released its Most Influential Teens list today and may of the impressive names you might expect snagged spots: Malala Yousafzai, Tavi Gevinson, the first daughters. But rounding out the list once again this year are reality star siblings Kendall and Kylie Jenner.
I try to steer clear of young Hollywood politics, given girls like Kendall and Kylie Jenner — at 19 and 18, respectively — haven't fully crossed the threshold into adulthood. They're still impressionable and not impervious to the slings and arrows directed at them for perceived improprieties, regardless of how indifferent they might have us believe they are.
However, their names continually landing on this list is the proverbial elephant in the room: larger than life, laughable (if we're being honest) and impossible to ignore.
Time's list includes 30 young people under the age of 20, many of whom have indeed made a significant impact on the world. According to the magazine, "To determine Time's annual list, we consider accolades across numerous fields, global impact through social media and overall ability to drive news."
So while I remain unconvinced that Kylie with her massive social media following and Kendall with her modeling career should be celebrated on the list as game-changers like Nobel Peace Prize-winning Yousafzai or even the impassioned and articulate Amandla Stenberg, here they are.
And while this article was originally going to be about what Kylie and Kendall are teaching our teens as major influencers of the younger generation, writing it made me think about how I'd turn Kylie and Kendall's "influence" into teachable moments for my own kids if they were impressionable teens (thankfully, they've yet to graduate from potty training to waist training). Here's what I'd say to them.
1. Looks can be deceiving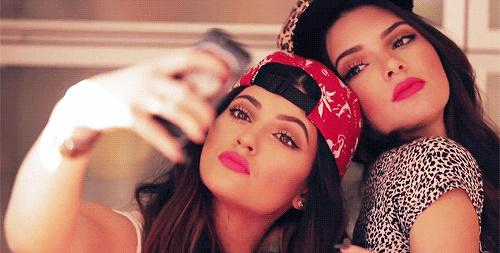 I get it, you guys — Kylie and Kendall seem to lead very glamorous and, by most accounts, charmed lives. Unlike other young influencers like tireless conservationist Bindi Irwin or 13-year-old entrepreneur Moziah Bridges, Kylie and Kendall haven't had to work as hard for what they have. Only, nothing in life is that easy. If it was easy, everyone would be doing it. Kendall likely keeps insane hours, thanks to modeling gigs. And if you need proof being Kylie is harder than it looks, just check out what happened when one woman walked in Kylie's metaphorical shoes for a week.
2. Missteps will happen — come out of them better than you came in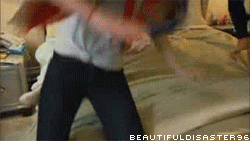 We were all young once, right? Some of you still are, bless your souls. So I think we can all agree that mistakes are inevitable in youth. They span the spectrum from sartorial miscalculations (hence my one-time obsession with Hammer pants) to betraying a best friend. Or, in Kylie and Kendall's case, errors in judgment, like sneaking into a 21 and over nightclub at 16 and 17 and rolling out plastered. You will make bad decisions, but the trick is to learn from them so you repeat them as little as possible.
3. Even if you didn't ask for responsibility, you can't shirk it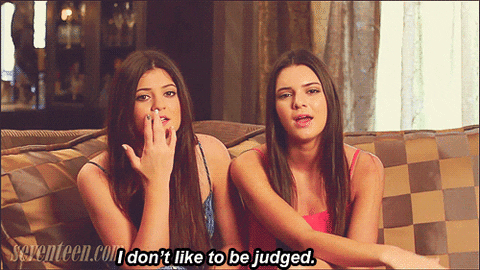 In the past, Kylie and Kendall have lamented growing up in the spotlight that subjects them to constant scrutiny and having people hold them to certain standards of behavior due to the watchful eyes of young fans. But while they may not have asked to be thrust into celebrity, celebrity is upon them. And every day they do a photo shoot or share a selfie, they are making a conscious decision to further that image. They may not have asked for the responsibility, but they owned it as soon as they banked the first dollar from a young, impressionable girl purchasing their apps or other merch.
4. Don't be in such a hurry to grow up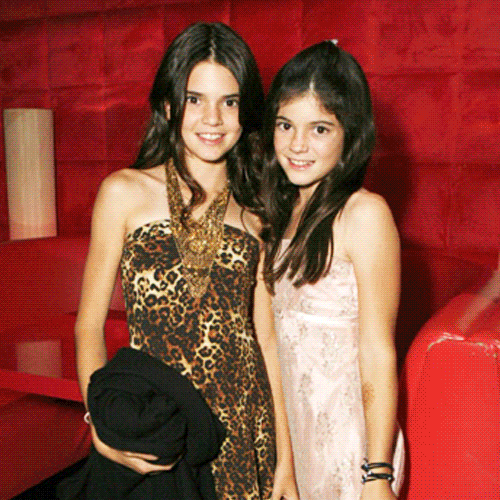 I remember being in middle school and idolizing an older group of girls. They had the coolest clothes, always wore makeup and scored dates with the hottest guys roaming the halls. I wished for the days when I could walk in their shoes, but now I long for the days when things weren't so… complicated. Don't wish away your childhood, because one day it will be gone and you'll miss it. Give yourself a hot minute before committing yourself to an hour-long morning makeup routine or miring yourself in a serious relationship with an older guy. You've got time — take it.
5. If you're going to say something, make it worth hearing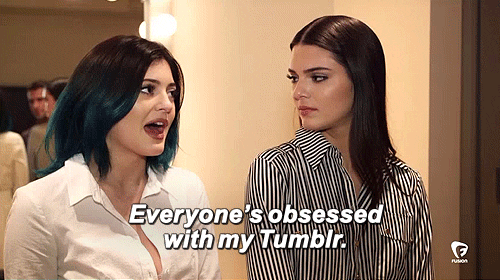 As two young women who are clearly in a position to influence millions of young people, you'd hope Kylie and Kendall would measure their words carefully; that, like Malala, they would try to empower other young women. To Kylie's credit, she did this earlier this year by starting an anti-bullying campaign. Emulate that, teens. Go against the grain! Call someone out for bullying. Speak up for women's rights. You can be an influencer, too.
6. You aren't entitled to anything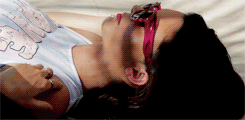 Sure, I'll admit that from the outside you could say that Kylie and Kendall Jenner live a pretty cushy life. And, yes, they were basically born into it. But life isn't fair. There, I said it. It bears repeating: Life isn't fair. No matter what was handed to them or not handed to them, you are not entitled to anything but the air you breathe. You might catch a lucky break one day but, until then, the only way to realize your dreams is through hard work and perseverance.
7. You are enough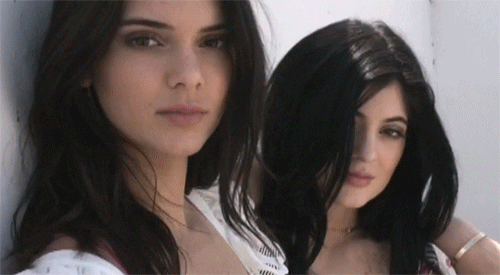 It's that simple. Just as you are, you are enough. Without hair extensions or lip-fillers or pricey designer clothes or $50,000 pet Bulldogs. The people who love you will love you for you. As for those who don't, they don't matter anyway. You are enough — no Photoshop necessary.