If you can't wait until January for new episodes of Pretty Little Liars, here's a new teaser for Season 6B to hold you over until then. It showcases even more footage than the first flash-forward promo, including details about the upcoming season straight from the cast. In typical PLL style, the video will leave you with even more questions.
More: What PLL's new sneak peek taught me about Season 6B (VIDEO)
Now that you've watched the promo, let's analyze it together by asking some questions.
1. Who is Hanna kissing?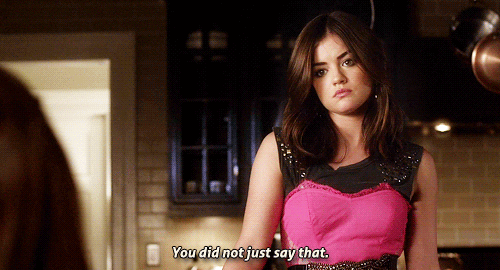 So it looks like Hanna is engaged and it's not to Caleb. My Haleb heart is breaking. TVLine spoke with Ashley Benson about the new mystery fiancé and she said, "I'm excited for her to have this new chapter in her life." I bet Haleb shippers aren't.
2. Why is Ezra so angry?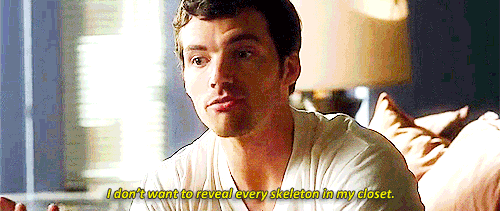 Whoa. Ezra is seriously mad about something. I've never seen him shout so loud. I think I jumped just like Hanna when I first heard him yell.
3. Will the Liars help Charlotte?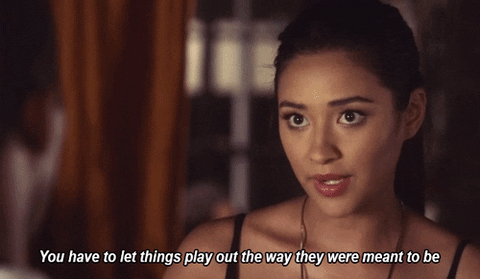 Despite the Liars returning to Rosewood, I don't know if Ali will convince them to help Charlotte get released. One thing remains certain: They definitely don't want to lie and pretend Charlotte never tormented them.
4. Have their lives really been better?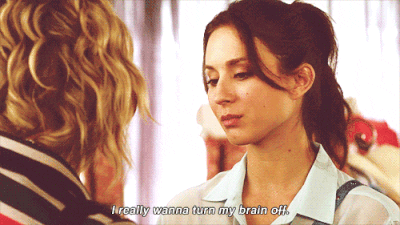 Even though they appear happier and healthier, the Liars are still struggling and battling some inner demons. I guess that's to be expected, especially after being tortured for five seasons.
5. Are Caleb and Spencer besties?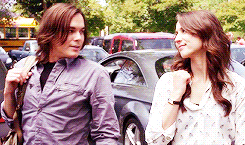 Caleb and Spencer appear a lot together in the promo, so does this mean they're now best friends? Or are they just relying on each other's skills to take down whatever new threat there is in 6B?
More: Pretty Little Liars releases new opening with 4 big changes (VIDEO)
6. Is there another A?
Based on 6A's finale, fans know there is an ominous "He." Based on the teaser, it almost seems like there is a new A. First, Aria receives this text from a blocked number: "You know what you did and I'm going to make you talk." Then, Caleb says, "This time, you are smarter and stronger." Smarter and stronger for what? To take down A again?
7. What did Aria do?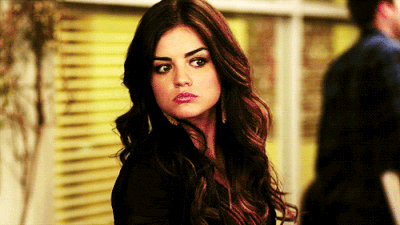 Aria seems to be hiding something. Hanna says to her, "It's time to tell us what really happened that night." What night? Oh, and Aria even declares, "Nobody can see that security footage," which seems to feature Ezra. Ezria, what kind of trouble did you get yourselves into?
8. What is Aria protecting Ezra from?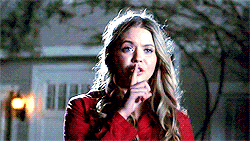 Aria appears very worried about Ezra and seems to be protecting him from something, but what? It sure doesn't look and sound good.
9. Whose stuff is that in the garbage can?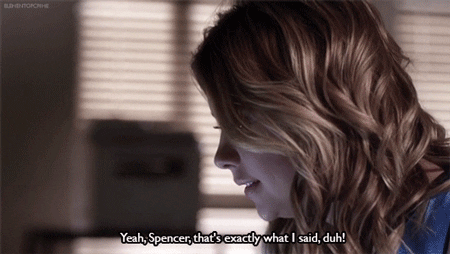 Caleb and Spencer find a garbage can in a storage locker stuffed with a phone and black clothing. Is it A's? Or maybe it's Sara's, who also makes an appearance in the promo wearing a black leather jacket?
10. What is happening to Emily?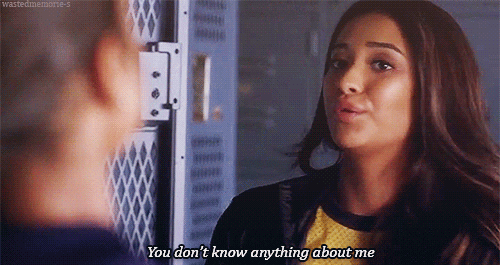 Is Emily being tortured? Why is she in a hospital gown, being held down and screaming her head off? It doesn't look like this is a routine surgery.
11. Who are the two new guys?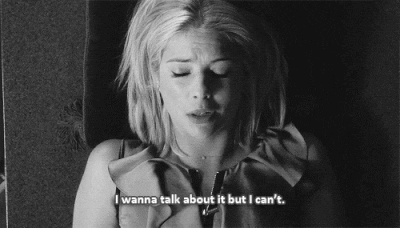 Not only do I need to know more about Hanna's fiancé, but who is that mystery man talking to Aria?
Pretty Little Liars returns Tuesday, Jan. 12 at 8/7c on Freeform.
More: PLL stars share behind-the-scenes pics from Season 6B (PHOTOS)