Grey's Anatomy: 30 Thoughts we had during the dinner party from hell
Oct 23, 2015 at 2:24 a.m. ET
In what is quickly becoming Grey's Anatomy's best season in years, tonight's episode marked two major milestones — the series' 250th episode and the evening Shonda Rhimes made millions of people momentarily stop breathing... numerous times, no less.
We already knew this would be a tough night, given that last week we found out the new girlfriend Callie can't stop gushing about was one of the doctors on call the night Derek died. Then and there, we acknowledged that Meredith's a better woman than us for inviting them in and that this will quite possibly be the most awkward dinner party to ever go down in history.
More:Grey's Anatomy's major plot twist pits Meredith against Callie's new GF
And, well, it was. It was also gut-wrenching, heart-stopping and what I'm trying to say is Shonda Rhimes nearly killed us with feels, you guys.
1. Right before Meredith opens the door, when Arizona says, "I think I need more liquor. I'm not ready."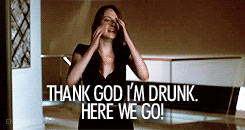 Something tells us there is not enough wine in the world to cushion the pain Shonda Rhimes is about to inflict upon our feels.
2. Then Meredith and Penny's eyes meet, you know they know... and you die a little inside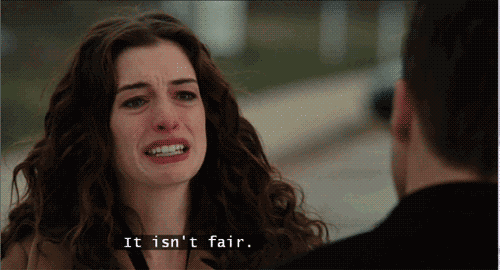 Is she seriously inviting them in right now? Meredith is a champ for pushing through those emotions. Meanwhile, could someone pass a box of tissues?
3. Meredith goes to fetch Penny a drink — and you just want to pour her a shot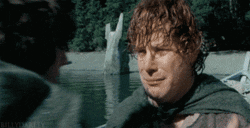 Oh, honey. If you were here, I'd pull you in close for a big hug.
4. Alex jokes, "This dinner's gonna be a disaster" — you said it, mister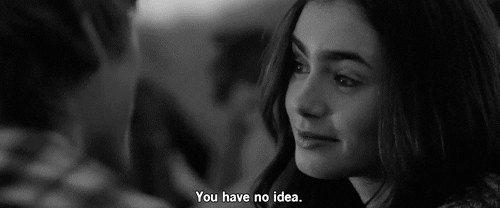 Thanks to the teaser trailer for this week, we realize this statement is pretty prophetic — and it has nothing to do with the food.
5. He then notices that Mer is "being weird," proving he's always been her other person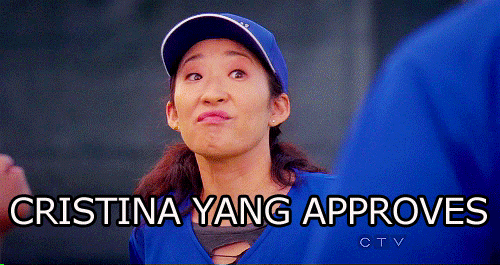 Cristina Yang will always be Grey's No. 1 person, but Alex has earned his rightful spot as the dude version of Yang.
More: 11 Seasons of Grey's Anatomy have been leading up to one hot night for Karev
6. Amelia starts chatting with Penny, which sends Meredith into manic margarita mode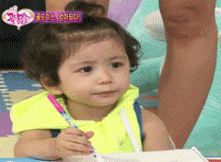 Step away from the margarita machine, Mer. Just walk away slowly.
7. Alex won't let up. though, and you just want her to tell him everything already
Oh, God. Is this about to go down? We're not ready. Better finish off the ol' wine bottle glass.
8. Then Penny actually asks Mer how long she has lived in this house — worst icebreaker ever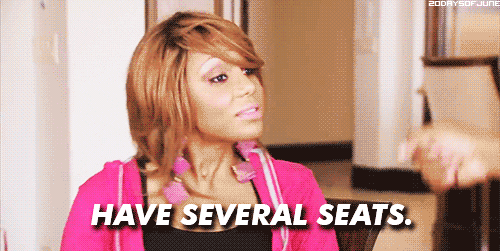 Seriously, how did she think this conversation was going to play out?
9. Mer takes cover in the upstairs bathroom, but she gets that far-off flashback look on her face and you know a montage of Derek's death is coming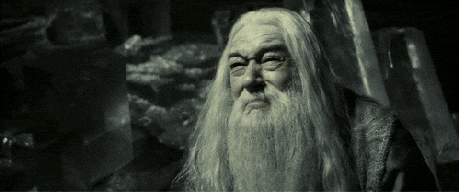 No, not deathbed Derek. Anything but deathbed Derek! Curse you, Shonda Rhimes. Curse you!
10. Meanwhile, a post-coital Maggie cannot stop peeing — wait... is she preggo?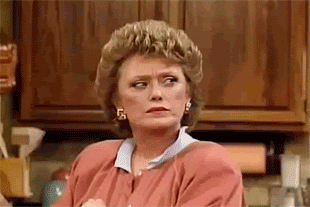 She has been knockin' boots with the hot new resident. Could she be? Wait, what are we saying? It takes longer than, like, one episode to feel the effects of a baby on your bladder. So what's up?
11. And then she blurts out to Mer and Amelia, "My house is on fire"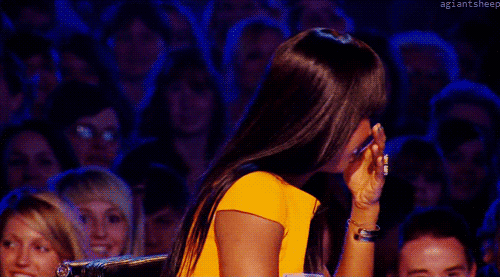 Ahhh, 'tis but a case of a raging UTI. Somehow, that's better in this instance.
12. Only, Maggie and Amelia are oblivious to Mer's pain, so you want to shake them a little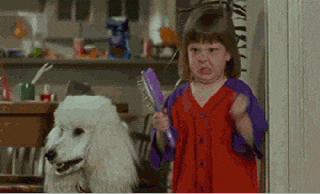 If you're going to bust in on a woman in the bathroom and pee in front of her, the least you could do is ask her why she's hunkered down there in the first place.
13. But Maggie rushes back out the door to have an STD panel run — at her place of employment, no less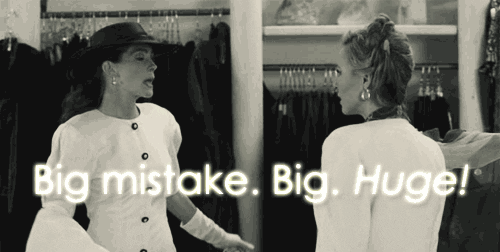 This will not end well.
14. Jackson shows up — and he wants some whiskey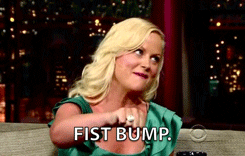 Jackson, my man.
15. He runs into April before making it to the bar, though, and can they just be a thing again?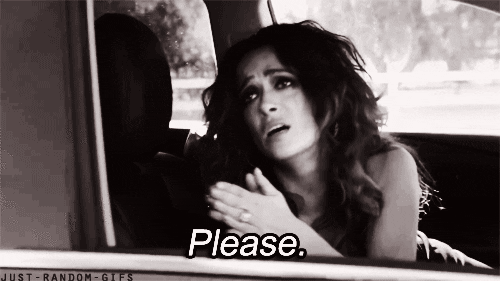 Not to sound like a total shipper, but if Calzona can't be a thing, then Japril must. They can't take all our fun away.
More: Which Grey's Anatomy ship should Shonda Rhimes save: Japril or Calzona?
16. Amazingly, things are just as awkward at the hospital, when McTasty turns out to be the OB/GYN resident on call to see Maggie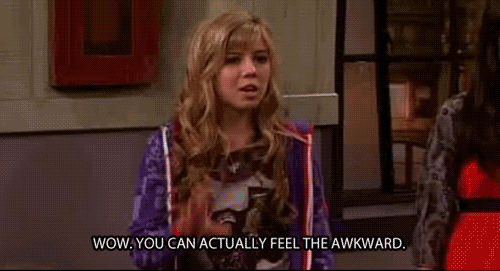 The secondhand embarrassment was strong in this moment. On the plus side, it meant we got to see Dr. McTasty's face again.
17. Meredith is just about to tell Alex the truth when Callie gets called for a consult, 'cause drama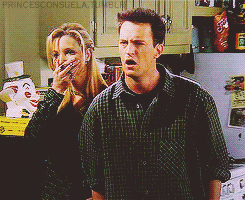 She won't leave her there. She can't. Oh, sweet heavens, she's definitely going to leave Penny there with Meredith. Someone cover my eyes for me so I can use my hands to grab my wine glass.
18. And, OMG, Callie asks Meredith to watch over Penny as a special favor
Surely this very conversation will be seared into Callie's brain for all eternity once she discovers the weight of what she just asked of Meredith.
19. Penny wants to talk to Meredith, who discreetly lays down the laws of the night, after which they'll never have to see each other again...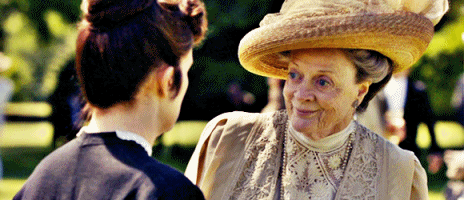 This is a no-brainer, really. But this is TV, which means at precisely the moment things are starting to make sense is when we know to expect all hell to break loose.
20. But then we find out Penny is a new resident transfer set to join Grey Sloan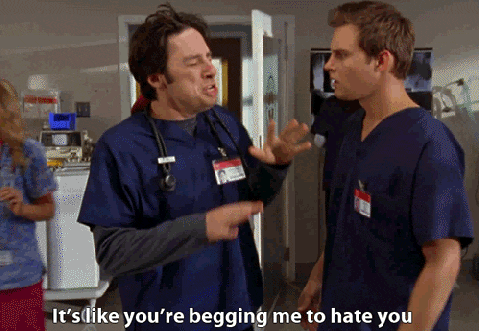 This cannot happen. Can it? Wait, no. Definitely not. Who's in charge of paperwork at Grey Sloan, because they need to get a pink slip and/or throat punch.
21. And Meredith's face in this moment will haunt our dreams forever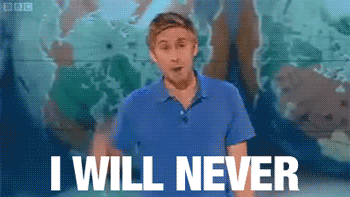 And now the secondhand heartbreak is real, too.
22. "Perfect Penny killed my husband... pass those peas!" Whoa, whoa, whoa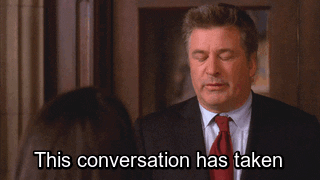 She did it — Meredith just dropped a truth bomb all up in the middle of that dinner party. We are gutted.
23. After the jump, Callie and Owen burst in, and you're literally yelling, "Abort, abort!"
After taking a breath, of course, since you realized during the commercial break you had actually stopping inhaling air into your lungs after Mer's outburst.
24. Amelia demands to know what happened — and it sucks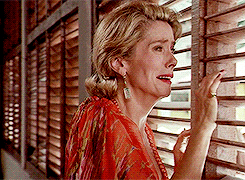 Sure, she can be a little self-absorbed, but she was Derek's sister (not to mention, she's adorable). She deserves this freak out! Get her, girl.
25. Meredith finally flips her shit, and now everyone in the world is ugly crying it out together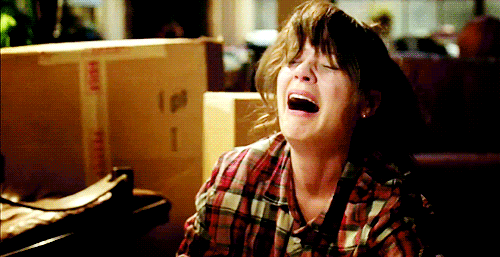 There are no words. Only tears.
26. Callie confronts Penny, asking what we all want to know: What was she thinking?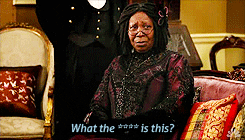 Seriously, though, we cannot fathom the thought process that brought her to the conclusion she should apply for residency at the very hospital the man she sort-of killed worked. Guuurrrl.
27. Back inside, Jackson tells April her cooking was good, giving us one tiny kernel of hope to hold onto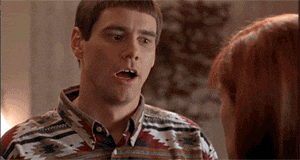 C'mon. He tells her that her dinner was excellent. He defends her. He tries to make her feel better. They are still totally in love, you guys!
28. Besides, that dinner did look good — what a waste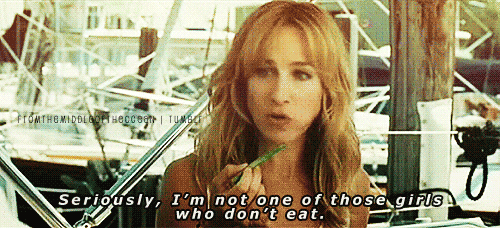 Wonder if the crew got to eat it. Those mashed potatoes looked amazing.
29. When Callie asks Meredith if she's OK, Meredith shuts the door in her face — yowwch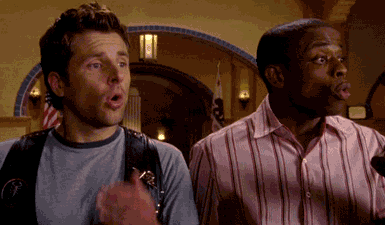 Listen, we all love Callie and she didn't know what she was doing when she brought Penny. But Mer still has a right to drown her anger in tequila with Alex.
30. Finally! The episode is over and we can function like normal humans again. Only, we can't because Meredith tells Penny, "See you Monday." Say what?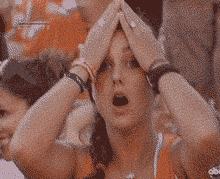 We cannot process this information without drinking copious amounts more wine while clutching our crocheted cat pillows and rocking back and forth quietly.