The Dark One and King Arthur aren't the only two evils the people of Storybrooke have to worry about. Come the second half of Season 5, it seems Once Upon a Time might be welcoming quite the dark figure and possibly introducing another Disney movie into the mix.
More: Once Upon a Time: 9 Times Arthur was even more evil than the Dark One
According to TVLine, there's a chance the devil is coming to OUAT. A "Distinguished Gentleman" or "DG" is being cast and he is described as a "mysterious, dangerous and vindictive God-like figure." Prior to this casting news, cocreator Eddy Kitsis summarized Season 5B as hell, which had many theorizing the Underworld would soon be featured. So, does that mean this "DG" is really the devil?
Furthermore, does this mean the Disney movie Hercules is going to come into play? There's a good chance that this isn't the devil, but maybe Hades. Whatever the case, if the devil or Hades is indeed coming to OUAT, here are a few actors that would be perfect for the role.
1. Ioan Gruffudd
Ever since ABC canceled Forever, I've been rooting for Gruffudd to snag the role of Merlin. Seeing as that didn't work out, he could always take on the role of the devil. There's no doubt he's "distinguished." Plus, a devil with an accent is quite agreeable.
2. Mark Pellegrino
Who better to play the devil than someone who portrayed a similar character? Supernatural fans know just how amazing Pellegrino was as Lucifer, so he'd definitely knock this role out of the park.
3. Robert Knepper
What villainous role can't Knepper pull off? From Prison Break to Arrow to Heroes, he has "devil" written all over his face and for sure wouldn't disappoint as the devil.
4. Harold Perrineau
If you're in the mood for a Lost reunion, cross your fingers Perrineau will join OUAT as the devil. After all, co-creators Kitsis and Adam Horowitz were executive producers on Lost. Plus, Perrineau briefly showed off his dark side on NBC's Constantine, so the devil is right up his alley.
More: Once Upon a Time: 6 Things we know about Hook's dad
5. Sendhil Ramamurthy
He will forever be good guy Mohinder from Heroes, but I'd love to see Ramamurthy embrace a more devilish side. Fans briefly saw it on Heroes after Mohinder gave himself abilities, but that just wasn't enough.
6. Jack Coleman
What character can't Coleman play? Whether he's playing good or bad on Heroes, Scandal or The Vampire Diaries, Coleman is a pro. He'd truly bring the devil to life in a fantastic way.
7. Mark Dacascos
If you're a fan of Hawaii Five-0, then you know that Dacascos is no stranger to playing evil. He seamlessly portrayed the iconic Wo Fat. I have faith that he'd do the same as the devil.
8. Terry O'Quinn
With O'Quinn, there could be another Lost reunion. Oh, and the fact that he played the devil on ABC's 666 Park Avenue is one of the many reasons he'd be perfect for the hellish role.
9. Dylan McDermott
Maybe this is just a shameless ploy to get McDermott back on my TV screen, but I do believe the American Horror Story alum would do the role of devil justice.
More: Once Upon a Time's new savior may steal the spotlight from Emma
10. Michael Ealy
While on The Following, Ealy showed he does bad good. Well, just picture him as the devil. Yeah, he and his baby blue eyes make a devilish team.
11. Jason Isaacs
Hello: He played Lucius Malfoy! Of course Isaacs would be amazing as the devil. Please let a Harry Potter character come to OUAT!
12. Tom Felton
If Isaacs doesn't work out, let's start a petition to get Felton, aka Draco Malfoy, to play the devil. Make this happen, my fellow Potterheads!
13. Tom Hiddleston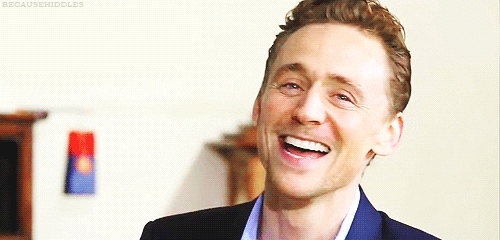 OK, I'm sure this will never happen in a million years, but, hey, a girl and faithful Hiddlestoner can dream.
Once Upon a Time airs Sundays at 8/7c on ABC.
More: Once Upon a Time: The Dark One is forging an alliance that could get messy