With all the celebrity splits that have gone down this year, wouldn't it be grand to hear a story of love triumphing over all in Hollywood?
There just might be a chance to make up for all the heartbreak yet, as Sandra Bullock has reportedly moved her boyfriend, Bryan Randall, into her home, according to Us Weekly.
And did we mention he's really hot?
More: Sandra Bullock scared by the constant attack on women in Hollywood (VIDEO)
Besides the fact that Bullock and Randall are now cohabiting, we've noticed some other reasons it might not be a bad idea for the couple to take their relationship to the next level.
1. He has his own career
Randall is a Los Angeles area photographer, so he's not really in the Hollywood loop per se, but he probably knows enough of what is going on to be a supportive partner to Bullock. It also doesn't hurt that he has his own talent and interests to cultivate.
2. He loves kids
Randall specializes in child photography. In fact, Bullock and Randall met when Bullock hired him to photograph her son Louis' birthday party back in January.
"Bryan's a child whisperer," a source told Us. "I've never met a kid who didn't love him."
More: Sandra Bullock makes a terrifying call to 911 about her alleged stalker
3. He's in with her friends
Not only did Bullock bring Randall as her date to the August wedding of Jen Aniston and Justin Theroux, the foursome went on a couple's getaway to Austin over the Labor Day weekend. Having friends' approval doesn't necessarily make or break a relationship, but it's definitely a good sign that Bullock's friends are comfortable spending large amounts of time with her beau.
4. He's not into the party scene
Randall may love to pose for fun photos, but apparently he isn't part of the Los Angeles club scene. "Bryan and Sandra are total homebodies," a source told Us.
5. He's keeping his own place
It might not sound great, but being prudent isn't necessarily a bad thing. Randall keeping his own place can be taken as a sign that he's not trying to take advantage of Bullock or make her rush into anything.
6. He's inked
We already know that Bullock is into tattooed bad boys because of the whole Jesse James debacle, and Randall's tattoos have a sweet meaning: He has the names of both his mother and his daughter on his finger, according to Us.
7. Did we mention he's hot?
We know, we know; looks definitely aren't everything in a relationship, but coming home to that every day certainly doesn't hurt.
8. Insiders say she's "open to marrying" Randall
Over time, Bullock and Randall's relationship has only gotten stronger — sources now say they're basically inseparable. Unfortunately, if they do tie the knot, don't expect to hear about it. Sources close to the couple recently told Daily Mail that they're the kind of people to keep their wedding small, intimate and out of the public eye.
Do you think Sandra Bullock and Bryan Randall are headed down the aisle?
Before you go, check out our slideshow below.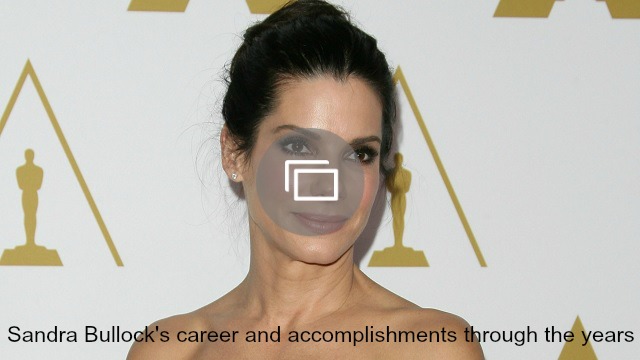 This article was originally published on Sept. 30, 2015 and updated on Aug. 16, 2016.