On Saturday, Girls star Allison Williams pulled a Jennifer Aniston and secretly got married. The actress wed CollegeHumor founder Ricky Van Veen at Brush Creek ranch in Saratoga, Wyoming — and unsurprisingly, the affair was seriously star-studded.
Williams and Van Veen announced that they were engaged in February of 2014, but delayed their wedding after the actress's father, Brian Williams, faced an investigation at NBC. Williams and Van Veen are happily wed now, though, and the day seems absolutely unforgettable.
More: Allison Williams shares first photo as Peter Pan
Here are seven things we know about Williams and Van Veen's gorgeous wedding. We're guessing our invitations got lost in the mail.
1. The guests didn't know where the wedding was
Despite the fact that Williams' closest friends were in attendance — see Lena Dunham's Instagram of Jemima Kirke driving in the mountains above — they had no clue as to where the couple was getting hitched. According to reports, Williams and Van Veen asked guests to fly to Denver, where they would be driven about three hours to the location. But until they got there, no one knew where the wedding was taking place.
2. Williams' dress was Oscar de la Renta — and it was stunning.
Thankfully, both Williams and Dunham Instagrammed a photo of Williams' breathtakingly beautiful couture dress. With its lace sleeves and the cathedral-length veil, it's a little reminiscent of Kate Middleton's look, no?
More: Girls star Allison Williams nabs a role in Peter Pan Live
3. The wedding was officiated by Tom Hanks
Evidently, Hanks is a close friend of the groom's, so the Oscar winner did the honors of making things official between the couple. Doesn't get much cooler than that, now does it?
4. Williams' father Brian walked her down the aisle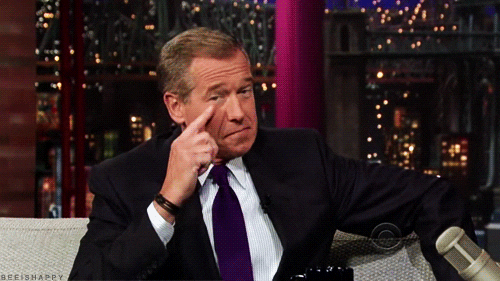 No doubt, it was bittersweet for the anchor.
More: Single no more: Girls star Allison Williams is engaged
5. The guest list was a who's who of Hollywood
In addition to Williams' Girls costars — Dunham and Kirke — other guests included Katy Perry, Diane von Furstenberg, Bruce Springsteen, John Mayer, Seth Meyers, Barry Diller, Mindy Kaling, Rita Wilson, Andy Cohen and Williams' other Girls costar, Zosia Mamet.
6. The music was provided by John Mayer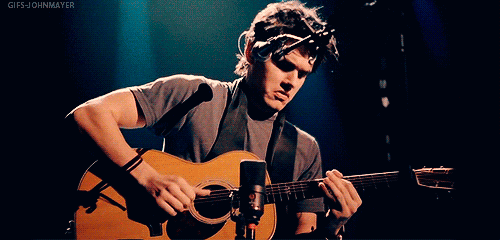 As if Tom Hanks officiating wasn't enough, they had to go and have John Mayer be their wedding band. Mayer apparently is a close friend of the groom as well.
7. The wedding was very bohemian
In addition to doing a "variety of ranch activities" on Friday night, the couple got married in front of a small creek with "spectacular views." And during the ceremony, guests sat on pillows. Love it.
How gorgeous does this wedding sound?