Big Brother: How Vanessa 'mean-girled' her way through the house
Sep 17, 2015 at 11:42 p.m. ET
Four Head of Households, three Power of Vetoes, tons of tears mixed with moments of paranoia, plus dozens of stupid hats and beanies: This sums up my girl, Vanessa Rousso, from Big Brother 17?.
More: Big Brother's Vanessa might have just made the worst move of her game
We're down to the final three and Vanessa seems to be running the house, regardless of whether she's wearing a key or a veto around her neck. She has both manipulated and lied her way right to the final week and there seems to be no stopping her.
Whether she wins the final HOH still remains to be seen, but her track record says that she's likely to. That and the fact that I predicted her winning on July 27. (Yes, I am one of those "told you so" kinds of people; my boyfriend loves that quality in me, lemme tell ya.)
That said, even I failed to recognize that Vanessa wasn't just playing a good game, and it wasn't only that she understood Game Theory (and said as much in more than one episode). What Vanessa has been doing all along is something more sinister than even the most astute #BB17 fan could possibly recognize. She was adopting both the queen bee mentality, mixed perfectly with the worst of Mean Girls' Regina George.
It was first called "queen bee syndrome" in 1973 by a bunch of smarty-pants scientists at the University of Toronto. They were attempting to explain how women in power stayed there and what made them ruthless or — in 1973 terms — "man-like." If you think about it, the very idea can seem a bit sexist. The basic concept is that women in charge don't help other strong women in order to keep the subordinate worker bees working for them — a theory that was disproved in June of this year at Columbia University. I don't know if Vanessa is as gender-biased as all that, but she did maneuver, control and promise an awful lot to several houseguests in exchange for getting what she wanted. And she did remain in charge of the house all season, sorta like a queen bee.
More: How Big Brother is The Godfather and Steve Moses is Michael Corleone
At her say-so, people threw veto comps, they voted out the people she wanted out and they even went against their own best interests in service of their queen — like Julia going up against her ally, Austin, at the veto comp on Sept 9. Vanessa also totally "mean-girled" them by appearing to be part of the Austwins (The Plastics in my analogy) but then turning on them twice.
She has the intimidation of a mean girl in the way that she will inundate you with numbers, statistics, theory and promises so that when you have come out of a Vanessa session you barely know your own name.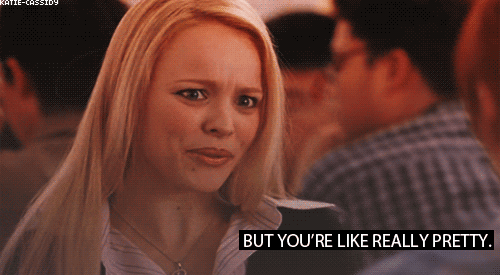 Remember that scene in Mean Girls where Regina tells Cady, "You're, like, really pretty." Cady says, "Thank you." And Regina comes back with, "So you agree? You think you're really pretty?" — catching her with her own words, making her turn self-confidence into self-doubt. That scene played in my mind many times watching Vanessa mislead other Big Brother houseguests.
I still think Vanessa can win the whole thing. And I do hope that if she does, she wins it fair and square. I say that because of some ugly gossip that has come to light. I would be remiss if I didn't share with you a rumor circulating throughout the poker world that has come to my attention.
If you recall, Vanessa is a professional poker player who has won over $4 million. The houseguests still don't know this about her, but we do and so does her industry, of course. There has been some gossip that Big Brother parent company CBS has been complicit in her being victorious on their show in order to promote a new show she is involved with called Poker Face. This is a rumor that Vanessa's girlfriend, Melissa Ouellet, vehemently denies.
What Melissa does confirm, however, is that Vanessa is always playing 10 steps ahead of everyone else. This skill has served her well in poker and it is this same skill that has been serving her in Big Brother. I like Vanessa. I respect her game, her intellect and do still hope she wins, but mostly because I like to be right.