Empire spinoff will follow young Cookie: 8 Things we already know
Sep 16, 2015 at 7:42 p.m. ET
Here are two tidbits that will surely brighten your day: Fox's cultural phenomenon Empire returns for Season 2 on Sept. 23, and — eek! — director Lee Daniels just confirmed a Cookie spinoff, promising, "It's coming."
The freaking out may now commence, fellow Cookie Monsters. Because while we're all huge fans of the brilliance that is Empire in general, Taraji P. Henson's performance in the groundbreaking series has been mesmerizing.
This comes as no surprise to Daniels, who is genuinely happy to finally see Henson receive due credit. "Taraji was what I call 'Project Royalty' because in the projects, honey, she is royalty," Daniels told The Hollywood Reporter. "She was Meryl Streep in the streets; it just took a moment for white America to catch on."
More:Empire spoilers: Everything you need to know about Season 2
And caught on they, well, everyone has. Rarely does a character come along who so wholly captivates the collective American consciousness. So it's only fitting that Cookie should be the subject of her own spinoff. Here's what we know about the impending (fingers crossed!) series, along with a few theories.
1. We will learn more about Cookie's family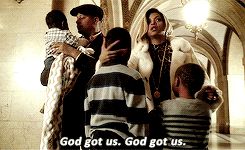 While we've seen bits and pieces of Cookie's past, there's much to be uncovered when it comes to her childhood and the people she grew up around. "There's so much ripe story that we've talked about already, about Cookie's family, what makes her her. That in itself is fascinating to me," said Daniels.
2. It would be more female-driven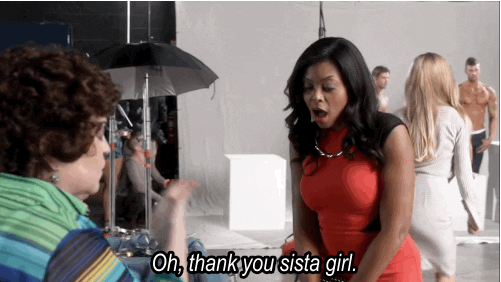 Don't get us wrong — there are plenty of badass ladies on Empire, Cookie included. But the drama centers on Lucious Lyon (played by Terrence Howard) and his and Cookie's three sons: Andre, Jamal and Hakeem. There are a few things this spinoff has going in its favor for a female-centric slant. The first is obvious, in that it is presumably all about Cookie's past. The second is that Empire showrunner Ilene Chaiken has a special knack for fem-fare (think The L Word). And, lastly, we already know that Cookie has two sisters. We met Carol, played by Tasha Smith, last season. This season, Vivica A. Fox joins Empire as Cookie's oldest sister.
3. It won't skimp on the drama
It couldn't be a show about Cookie without some drama. Right, boo boo kitties? If Cookie's life now is juicy, we can't wait to see what unfolded to bring her to this place. For his part, Daniels isn't one to shy away from the controversial stuff — "You gotta shake 'em up to make 'em think," he told THR.
More: The real Cookie Lyon? Here's how the lady suing Empire stacks up
4. Bunkie might come back from the dead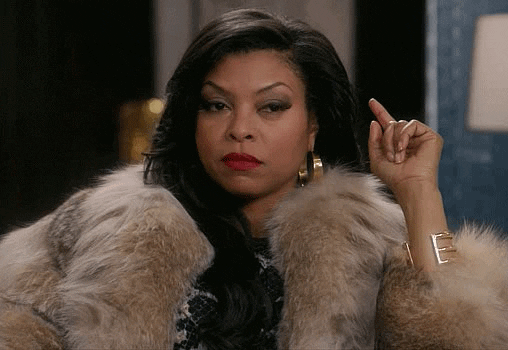 We're just guessing here, but how could you have a spinoff about Cookie's past and not include her most beloved cousin? Both prior to and in the wake of Bunkie's murder in Season 1 (at the hands of Lucious, no less), we heard about how he was Cookie's closest confidant and how he had a hand in helping to raise the boys. It's a fun idea, considering Bunkie was a likable character. You know, before he went rogue and tried to blackmail the family.
5. We'll get to see how Lucious and Cookie fell in love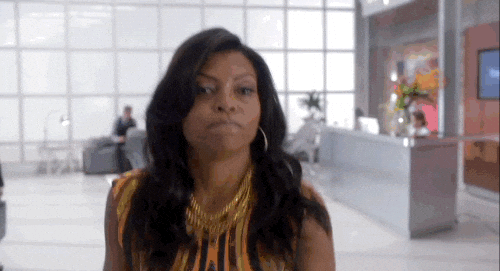 According to the Hollywood Reporter interview, the second season of Empire is going to dip its toes more into Lucious and Cookie's pre-fame-and-fortune backstory which — hello! — sets up the spinoff perfectly to fill in the blanks and give us a more in-depth look at the hows, whys and whens of Lucious and Cookie falling in love.
More: Being Terrence Howard: 11 Things to know about "Terryology"
6. One word: Puma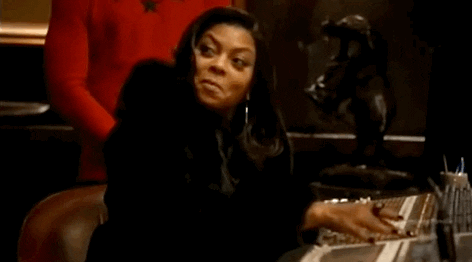 Remember back in Season 1 when Cookie tracks down her old "friend" Puma (played by Cuba Gooding Jr.) to write a song for Jamal? Only he doesn't pen any new lyrics. Rather, he gives Cookie a song that clearly has some sort of emotional significance for all parties involved: Puma, Cookie and Lucious, who refused to perform it back in the day and disapproves of Jamal's fresh spin on it.
7. It could get a little OITNB-ish
The first thing we learned about Cookie was that she had just spent 17 years in jail. Seventeen! And that chunk of time has largely been unexplored. It stands to reason, then, that a spinoff about Cookie would actually go behind bars to capture what her life was like for nearly two decades.
8. We might have to wait a while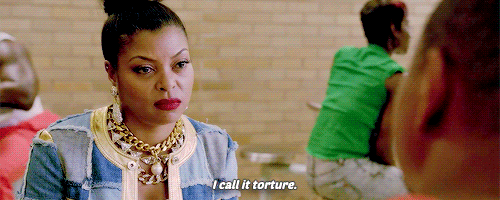 Although we're now officially dying for this to happen, like, yesterday, the reality is we've got a bit of a wait on our hands. When Fox expressed surprise over Daniels' insistence during a TV conference that there would be a spinoff, the director explained, "It ain't coming anytime soon, because we have to make sure this one is on the ground first, but it's coming."
Bonus! Casting predictions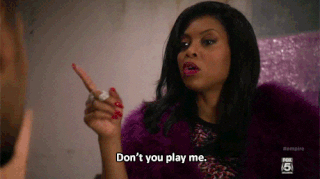 Just for fun, we took a stab at who might play the lead parts. Or, in any case, who we'd love to see in the roles: Taraji P. Henson as young Cookie ('cause she hasn't aged a day), Michael Ealy as young Lucious, Chiwetel Ejiofor as young Bunkie, Kelly Rowland as young Carol and Jurnee Smollett-Bell (yes, Jussie's sis!) as the younger version of Cookie's sister, soon to be played by Vivica A. Fox.