Fall TV is right around the corner, which means some of our favorites will soon be returning, including CBS' The Big Bang Theory. Can you believe we're already entering Season 9 of the award-winning comedy? So much has happened with these beloved characters since Season 1, and the same can be said for the upcoming season.
On Monday, Sept. 21, The Big Bang Theory will return with a brand-new episode, but until then, let's talk scoop for Season 9. For those who don't recall, Season 8 ended with Penny and Leonard running off to Vegas to get married, Amy and Sheldon breaking up, Sheldon having what appeared to be an engagement ring for Amy, Raj declaring his love for Emily instead of calling it quits and Howard and Bernadette trying to give Stuart the boot from their house.
More: 13 Awesome things you missed on The Big Bang Theory since you stopped watching
So, what will the premiere episode and the rest of the season bring? Here are spoilers that will hopefully hold you over until TBBT's return. Warning: There are some major spoilers, so stop reading if you don't want to be spoiled.
1. There are a lot of loose ends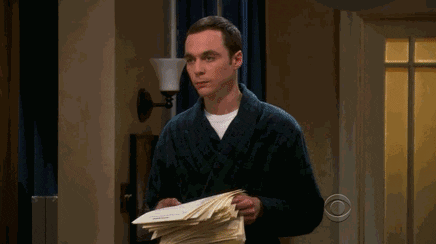 Image: Giphy
Mayim Bialik, who plays Amy Farrah Fowler, revealed some scoop about Amy and Sheldon on her Kveller blog. Not only did she reveal that the Season 9 opener "picks up literally less than 24 hours after Season 8 ended," but that there are a lot of loose ends. "It doesn't tie everything up in a neat package; our show rarely does that," she wrote. "It's a lot of group scenes, and some really good one-on-one scenes as well. Kevin Sussman ('Stuart') is back with some lines that are making me crack up in rehearsal already. It's a great season opener."
2. Leonard's "other woman" will pop up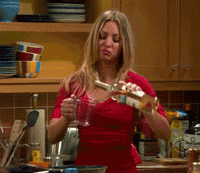 Image: Giphy
Remember that "other woman" Leonard kissed while on his North Sea expedition and it caused friction with Penny, since Leonard divulged the secret on their way to elope? Well, TVLine reports that Melissa Tang will play Mandy, said other woman. She'll appear in the second episode.
3. Star Wars will take over an episode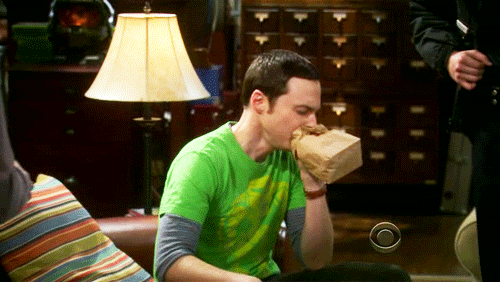 Image: Giphy
How can TBBT not include an episode about the new Star Wars movie? Per executive producer Steve Molaro, The Force Awakens will be featured somehow. "We're talking about how that will be weaved into [the guys'] lives," Molaro said. "And we have some really cool ideas."
4. The fate of Sheldon's ring will be revealed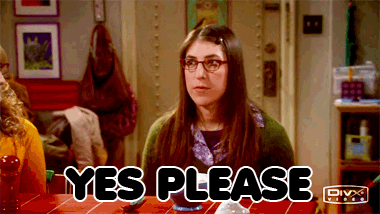 Image: Giphy
Per Entertainment Weekly, more details will be revealed about Sheldon's engagement ring. However, that's all that's being unveiled at the moment.
5. There are a lot of returning faces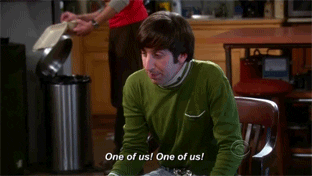 Image: Giphy
In addition to the return of Stuart as mentioned above by Bialik, Entertainment Weekly also reports that Laurie Metcalf (Sheldon's mother) will appear in the Season 9 premiere and Keith Carradine (Penny's father) will show up in the third episode.
6. Leonard and Penny's wedding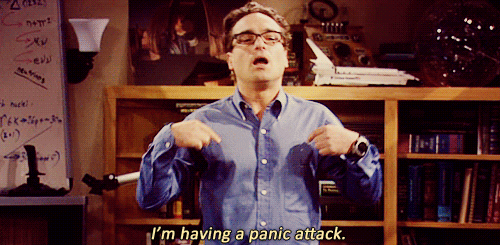 Image: Giphy
Are you ready for this? TVLine exclusively revealed that Penny and Leonard will get married in the premiere episode. However, exec-producer Molaro said "that's really only the beginning of the story. As fun and as great as it is to see them get married, that's only part of it." He added, "We're nine years in and we want to keep things moving forward, as well as exciting and scary and fun. And I think this a great way to do it. Penny has had commitment issues for years and years now, especially when it comes to Leonard, and even she feels, 'How much longer are we going to go back and forth on this? Let's just jump in and hope for the best.'"
More: Mayim Bialik receives hatred comments & threats for being religious
Are you even more excited for new episodes?
The Big Bang Theory returns Monday, Sept. 21 at 8/7c on CBS.