It's that time of year, aka another season of everyone's favorite dancing reality TV series is right around the corner. That's right, ABC is already announcing the celebrities for Season 21 of Dancing With the Stars. Let me tell you, the show just got a whole lot more interesting and exciting.
On Wednesday, Us Weekly announced that beloved and former Backstreet Boys member Nick Carter is joining Dancing With the Stars. Apparently, the boy bander was approached four years in a row by the show and this time he decided to finally accept. He told Us, "I'm excited."
Actually, my fellow boy band fans should be thanking *NSYNC's Joey Fatone and the former Dancing With the Stars contestant for persuading Carter to put on his dancing shoes. "He talks about it all the time and I was really debating if I wanted to do it, and he said, 'It's a great experience, it keeps you in shape and it'll teach you a lot of stuff,'" Carter told Us. "He said, 'You'll get what you put into it.' And I'm a hard worker, so I think it'll be fun."
Another reason the musician wanted to join was because of his brother, Aaron Carter, who also starred on DWTS alongside professional ballroom dancer Karina Smirnoff. "My brother was on it; he did great; and he's a great little dancer and entertainer so I saw it through his eyes throughout that experience," he said. "And there's a lot of competitiveness in me and I think there's a little something inside of me that says, 'OK, I'm going to go there and represent the Carter name and do even better than what he did!'"
More: Bindi Irwin joins DWTS: 8 Facts about the Crocodile Hunter's daughter
Well, there's no doubt Carter is going to do a fabulous job. I mean, he was in a boy band, right? He told Us that he doesn't consider himself the greatest dancer, but I have the utmost faith Carter will do an amazing job. Here's proof.
1. He isn't afraid to get sweaty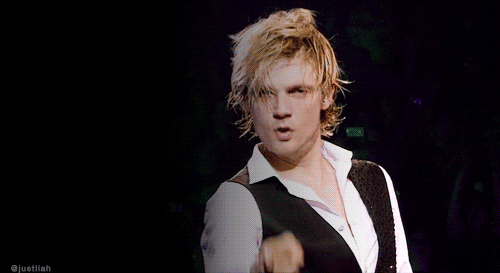 Image: Giphy
As he proved throughout his years as a Backstreet Boy, Carter isn't afraid to work hard, dance hard and sweat hard. Those qualities will definitely come in handy on DWTS.
2. He loves costumes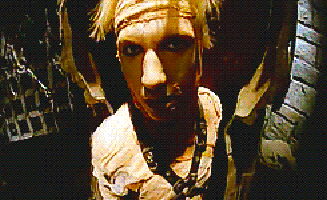 Costumes are a huge part of the reality TV show, and Carter is no stranger to dressing up while on tour and for music videos.
More: Backstreet Boys and *NSYNC movie: Everything we know about the zombie film
3. He knows how to have fun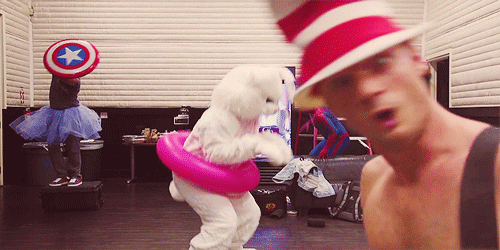 Image: Giphy
You can't be on DWTS if you're not ready to go out of your comfort zone and have fun. These are two things Carter has embraced continuously.
4. He has all kinds of moves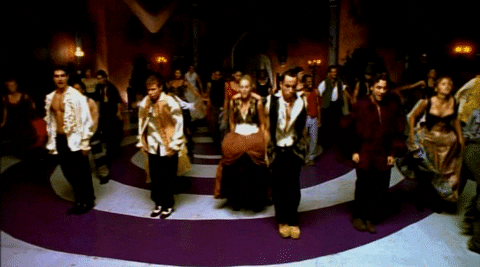 Image: Giphy
Carter is a performer and isn't new to dancing, so, yeah, he's going to totally rock DWTS.
Dancing With the Stars premieres on Monday, Sept. 14, at 8/7c on ABC.