Jennifer Aniston's secret wedding to Justin Theroux last week took everyone by surprise. The actress's nuptials were extremely private and intimate, with only 75 guests in attendance. We know that longtime friend Courteney Cox was a big part of the festivities, but what about the rest of the Friends gang?
Here's how each of Aniston's former Friends costars helped her celebrate her wedding.
1. Courteney Cox
Image: Giphy
As Aniston's longtime BFF, Cox didn't just attend the wedding, she also served as her maid of honor. According to People, Cox helped keep the party going until the wee hours of the night and was one of the last guests to leave the wedding at around 3 a.m. And her participation in the festivities didn't end there. Cox is also one of several famous friends who reportedly joined the bride and groom on their group honeymoon in Bora Bora.
2. Lisa Kudrow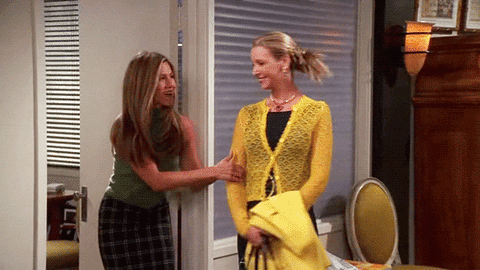 Image: Giphy
Kudrow wasn't quite as involved in Aniston's nuptials as Cox, but she definitely didn't miss out on her friend's big day. The actress, who toasted Cox and Aniston's respective engagements at a girls' dinner last year, was also among the 75 guests that helped celebrate the couple during their intimate celebration. We can only hope a rendition of "Smelly Cat" happened sometime after midnight.
More: Jennifer Aniston and Justin Theroux's wedding was missing one major family member
3. Matthew Perry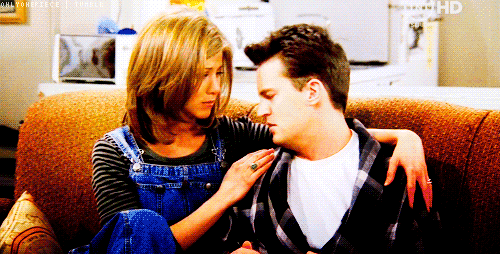 Image: Giphy
Aniston's wedding was apparently so private that not even all of her Friends costars made the guest list. As Perry recently revealed to People, he wasn't invited to the nuptials. Still, the Odd Couple star had nothing but good wishes for his former costar. "It was a surprise to me as well," he said of the wedding. "They're a lovely couple, and I'm happy for them."
More: Jennifer Aniston reveals the important lesson she learned from Brad Pitt
4. Matt LeBlanc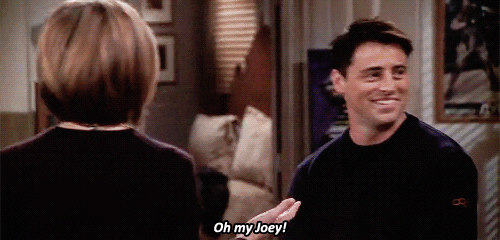 Image: Giphy
Like Perry, LeBlanc didn't score an invite to Aniston's nuptials, but he had only sweet comments to make about the newly married couple. "I think they're a great couple. I think she's happy. And that's all I care about is that Jen's happy," the actor said. He also stated that the Friends cast will always be their own little family, adding, "Jen's like my little sister."
More: Jennifer Aniston and Justin Theroux's relationship through the years
5. David Schwimmer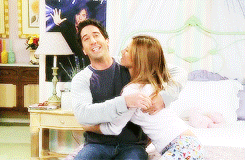 Image: Giphy
Ross and Rachel may have had a special — if tumultuous — relationship on Friends, but it seems the two have fallen out of touch since their days on the show. Schwimmer wasn't invited to the wedding and has yet to comment on Aniston's newly married status.