Empire fans, get ready to get very excited: Creator Lee Daniels just revealed that he's planning a spin-off series based on Taraji P. Henson's Cookie. The show would reportedly center on the character in her younger years. Considering what an amazing character Cookie is, there's plenty to explore. Here are six things we hope to learn about her past.
"There is going to be a spin-off from Empire, without question," Daniels said, per People. This is not to be confused with Star, Daniels' other new show that he recently announced. Instead, this project would serve as a prequel to Empire.
"I think there is so much ripe story," Daniels said of the future series. "We've talked about it in the room already — about Cookie's family, what makes her her, Lucious' family, what makes them them — that in itself is fascinating to me and stuff that I can get to."
More: Everything you need to know about Empire Season 2
Needless to say, that's pretty exciting news. Cookie is the best character on Empire and one of the most awesome figures currently on TV, so we can't wait to learn more about her history. Here are six events we hope the spin-off will explore.
1. The beginning of her love of music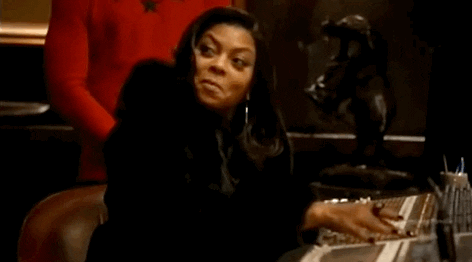 Image: Giphy
Obviously, Cookie has an ear for a good song. In the first season of Empire, we saw multiple scenes in which she helped Lucious find his sound and perfect a particular tune. But where did she get her passion for music? Is it a family love or just a natural talent? We need to know!
2. Her mom
Considering how sassy, fierce and fearless Cookie is, just imagine what a badass her mom must be. I mean, she had to get that no-BS attitude from somewhere.
More: The real Cookie Lyon? Here's how the lady suing Empire stacks up
3. Her family history
In addition to meeting her mom, it'd be interesting to learn more about her family in general. We briefly met her younger sister, Carol (played by Tasha Smith), but does she have any other siblings? Where are they now? And are any of her family members as awesome and talented as she is?
4. Her troubled upbringing
Image: Giphy
Cookie has made it very clear that her life hasn't exactly been a walk in the park, and that probably includes her younger years. As an adult, she's tough, and I can only imagine that's at least partly a result of a difficult past. Hopefully, viewers will get to see more about the years that shaped her into the strong woman she is on Empire.
More: Lee Daniels reveals 7 major Empire Season 2 spoilers from the set
5. Her school years
Can't you just picture a younger Cookie giving her teachers some 'tude and serving as the queen bee of her friend group in school? That's something I need to see on-screen.
6. Her exes
Lucious might be the one, but we're sure Cookie was a heartbreaker in her younger, pre-married days. How fun would it be to watch some of her past relationships play out? Especially since, knowing Cookie, there was probably plenty of drama involved.
7. How she met Lucious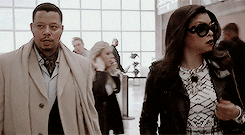 Image: Giphy
Empire fans have seen some flashbacks to Cookie and Lucious' life pre-fame, but we haven't learned all that much about the very early days of their courtship. Since there's no word on what exact period of her life the spin-off would focus on, it's unclear if she and Lucious would have already crossed paths. But how sweet would it be to see a younger version of these two huge personalities meeting? Yes, please.
Now the only question is, who will play the younger Cookie? One thing's for sure: Whoever it is will have a lot to live up to, following up Taraji P. Henson's awesome version of the character.