The Wayward Pines finale came and went like a tragic flash and, in its wake, we're left with some interesting prospects. Could our teens run the world? Warning: Spoilers ahead.
More: All the TV shows' ad movies we were reminded of while watching the premiere
In the interest of not completely boring people who haven't watched the show at all or spoiling it for them if they're still interested, let's not focus on who lives and dies. But, instead, we'll lead with only this: When Wayward Pines ended tonight, we were left with a newer, younger set of townies and the adults were no longer around. While most of the younger citizens had been brought up under much stricter guidance than our current generation of teens, we couldn't help but think about what the world would be like if younger people were in charge.
If, for instance, a plague swept across the globe and anyone over age 25 lacked the necessary immune system to kick it, could teenagers and young adults successfully lead a nation? Not this generation. We hate to be like that. It's never fun to be the people hating on the next, younger generation. But, can you imagine? It'd be a mess.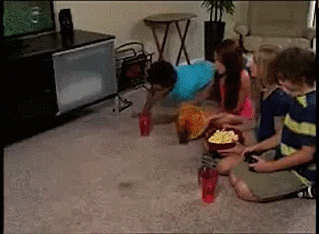 Image: Giphy.com
We spoil kids. We live in a society where we're told we should tell our kids they're deserving of everything and capable of anything. That's good to a point, but that's also bred a generation of some fairly entitled youths. I think the best way to demonstrate the change of mind-set is to look at holiday gift mind-sets.
More: Twin Peaks 101
Our grandparents asked for nothing. If they were lucky, they maybe got a new pair of shoes or a slightly altered hand-me-down dress. Two sisters close in age might get a doll to share if the crops were really good that year. We're not being dramatic. These are all stories we've heard from the grandparents who grew up in the '20s and '30s. Our parents asked for things, maybe made lists. But they had no idea what was coming to them, and they knew to be happy with what they got. On a good year, parents usually mixed in some of the kids' wants with their needs. These were the Christmases of the '50s and '60s.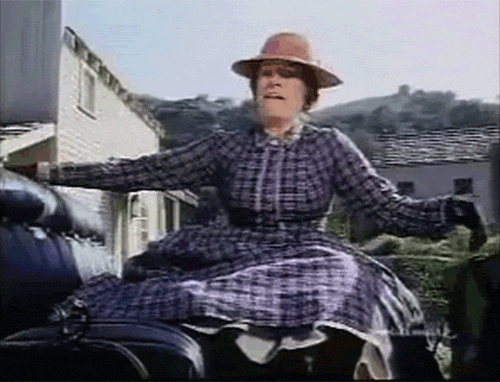 Image: Giphy.com
And then there was our generation. The holidays that took place in the '80s and '90s became a little more greedy. We made lists like our parents had done. But, they got a lot more specific, and we became a lot more desperate. There might not have been tears if we didn't get what we wanted, but '90s kids paid way more attention and found ways to get those items later, if they could.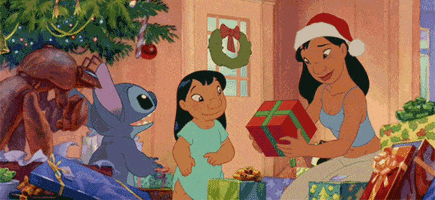 Image: Giphy.com
Now? The newest generation of list makers are very specific, and the lists are full of much pricier items. Nineties kids wanted Barbies, Huffy bikes or maybe, just maybe, a Nintendo to share with their siblings. These days, holiday lists include cell phones that cost hundreds of dollars, fancy cameras, new tablets and a never-ending collection of DVDs. When not given what they want, tantrums are in order.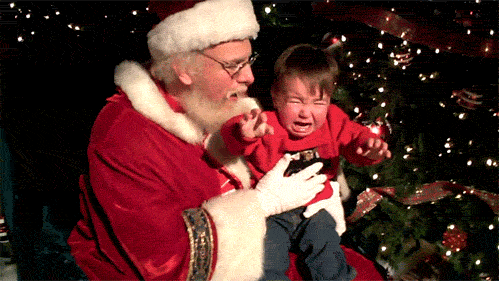 Image: Giphy.com
Can you imagine having these people in charge? Consider watching these kids try to divvy up food or shelter droves of young, parentless children with no homes. Sure, there are good seeds in every batch. But, something tells us that it's the strong-willed, "every man for himself" kids that become leaders. In our grandparents' days, it was pretty much the rule of the land that girls left school with they were in the eighth grade to stay home, help with younger siblings and take on household chores. How many kids do you think would be willing to sacrifice in any way for their siblings? Worse yet, how many of those children would be willing to sacrifice for their neighbor, an only child left entirely orphaned?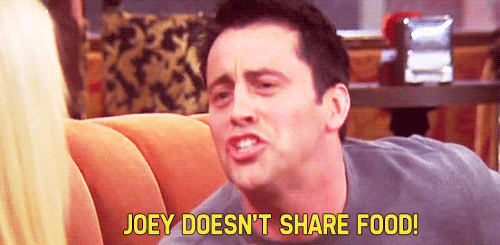 Image: Giphy.com
And, for the love of all that is good and holy, we'd better hope the internet and phone systems soon crash. If Wi-Fi is still available, nothing will get done. They'll be lucky to feed themselves.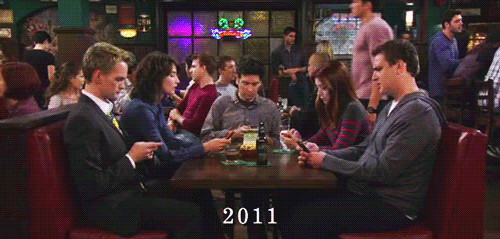 Image: Giphy.com
We left Wayward Pines in an interesting place. Many of us were devastated by how it all went down. While the show was originally supposed to be a limited run, people are already speculating what Season 2 might look like. Could you imagine a society run by children? Would you want to tune in to that version of Wayward Pines? We're still on the fence.
More: 5 Things that could go missing from a Twin Peaks reboot without Lynch