Leave it to Tumblr to uncover something completely mind-blowing about everyone's favorite geeky franchise.
More: J.K. Rowling has written another Harry Potter story… sort of
The Harry Potter movies have been out for so long now, a lot of people probably thought there were no more surprises to be found. Those people have clearly never met Tumblr user ravenclaw-enfp.
The scene where she discovered her Easter egg is the Battle of Hogwarts at the end of Harry Potter and the Deathly Hallows: Part 2.
"Guys. I just realized something," she writes. "I JUST REALIZED SOMETHING. In this scene in DH part II, Harry, Ron and Hermione are just running around doing shit. Until now, I thought it was rather pointless and that they just took it in the movie to add some action. But then. I REALIZED SOMETHING."
She explains the scene, one fans probably know pretty well. First, Harry, Ron and Hermione fight a giant, ugly troll creature. Then, they take on a wave of spiders. Next comes a werewolf. Last, they face dementors.
More: J.K. Rowling sends amazing message to fan who wants to give up on life
Not getting it? Allow ravenclas-enfp to explain further.
Images: Tumblr/ravenclaw-enfp
"THIS IS WHAT THEY HAVE ALREADY BATTLED AND NOW THEY DO IT AGAIN IN A SECOND WITH A SMALL SPELL AND IT SHOWS HOW MUCH THEY HAVE BEEN THROUGH AND HOW MUCH THEY HAVE GROWN," she explains, obviously in all caps because, hello, this is big.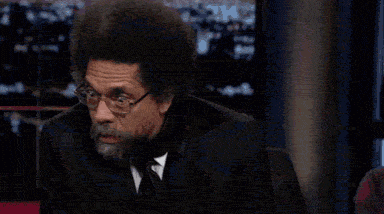 Image: Giphy
Don't believe it? Check out the clip of the battle below and see for yourself.
More: Matthew Lewis' underwear pics skeeve out J.K. Rowling (PHOTOS)
What do you think of the latest mind-blowing Potter revelation? Are you going to watch the movies again so you can catch this scene? Head down to the comments and let us know what you think.