Taylor Kitsch made a name for himself on the cult favorite series Friday Night Lights and is about to make a TV comeback in HBO's True Detective. But how much do you really know about him?
In a new interview with Elle magazine, Kitsch opened up about his childhood, his career and his relationship status. Here are 10 interesting things we learned about the actor that made us love him even more.
Image: Giphy
1. He grew up in Canada and was raised by a single mom
Kitsch was born in Kelowna, British Columbia, and grew up in a trailer park. But he's definitely not ashamed of his roots. "White trash. Growing up, I really was. Proud of it," he told Elle of his younger self.
2. He was a funny and artsy teenager
In high school, he was voted the funniest in his class. He was also super active in drama, an early indicator of his future career. "I always had to be the lead in the play," he said.
3. He's always been athletic
Kitsch is apparently one of those rare people who is funny, artsy and athletic. In his younger days, he was an accomplished hockey player, even completing a brief stint with the Junior A Langley Hornets after his graduation in 1999. But his hockey career came to an end after he injured his knee.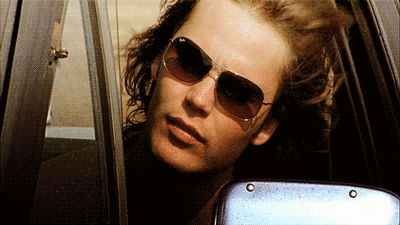 Image: Giphy
4. He started out as a model
Soon after the end of his hockey days, Kitsch was scouted by a modeling agency in Vancouver. He signed with the agency IMG in 2002 and began living and modeling in New York, which wasn't as glamorous as it sounds.
"It's not like I was this mainstream f***in' runway model," he said, later adding that lack of work made him lose his apartment in Spanish Harlem. "… I lost that, so I'd just catch the blue train. It skips a lot of stops at night, and then it stays up at 181st Street, I think. So I'd sleep there. And the security guy would come on and be like, 'Get out.' And I'd get out."
5. He wasn't an overnight acting success
While some may think Kitsch just came out of nowhere and immediately landed his well-known role on Friday Night Lights, that's not the case. When he first headed to Los Angeles to pursue acting, the star landed small roles in various projects (like John Tucker Must Die) in which he basically played a hunky neighbor or something of the sort. He landed his breakout role as FNL's Tim Riggins in 2006.
6. He almost had a different Friday Night Lights role
Thanks to his acclaimed turn on the cult show, audiences will forever associate Kitsch with his character, Riggins. But he was originally brought in to read for a different role: the part of straight-arrow quarterback Jason Street. Thankfully, things worked out just the way they should have.
Image: Giphy
7. While on Friday Night Lights, he improvised a lot of his lines
Per Elle, Kitsch says "80 percent" of his lines were improvised, which seems like a pretty high number. But it turns out FNL creator Peter Berg is known for letting his actors run free in order to add to the show's authenticity. Even FNL costar Kyle Chandler copped to Kitsch's improve skills, calling him "the most extreme" when it comes to on-the-spot riffing.
8. His career has already had ups and downs
After Friday Night Lights, everyone was calling Kitsch the next big thing and he definitely seemed destined for stardom, booking leads in two high-profile blockbusters, John Carter and Battleship. Unfortunately, both ended up tanking commercially and critically. Still, Kitsch, who has stuck to smaller-scale films like Lone Survivor and The Normal Heart since, says he doesn't regret either role.
9. He's sacrificed relationships for his career
Kitsch is refreshingly upfront when it comes to talking about his personal life and why he's single. In the interview, he admitted that his career has taken its toll on past relationships. "You sacrifice so f***in' much [as an actor]," he said. "How do you build a relationship with a gal and then tell her, 'Hey, I gotta do press all over the world. I expect you to have the same feelings you have now in eight weeks.' And that's not me playing the violin. It's my choice. But it better be worth sacrificing for."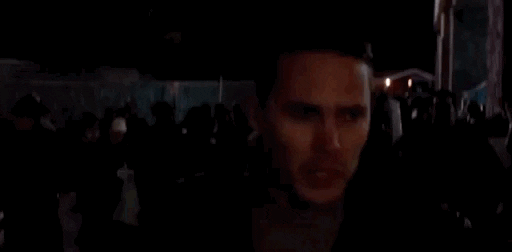 Image: Giphy
10. He was really emotional while shooting True Detective
Kitsch will portray troubled cop Paul Woodrugh in the second season of True Detective and he admits that filming the HBO series was an unexpectedly moving experience. "I didn't know True was going to be near as emotional. This season — f***," he said. "I could feel Paul seeping into me. I'd be doing something or acting a certain way and think, 'Oh, this isn't me.'"
Season 2 of True Detective premieres on June 21.