If there's a Guinness World Records award for most villains in one season of The Bachelorette, Kaitlyn Bristowe's got it in the bag, baby. This week, Nick shared the spotlight with an unlikely antagonist: Ian.
Before all that hoopla went down though, Nick wheeled his little carry-on right into Kaitlyn's bed the suite filled with angsty suitors.
Tanner, who I'm pretty certain spent the entire plane ride to the ranch coming up with zingers, comes at Nick with a witty dart to start the tense convo. "We just want to make sure you're not here chasing your 16th minute of fame."
Ooh, burn. Naturally, Nick defends himself by giving Kaitlyn a glowing endorsement. "I actually kinda dig this chick." Be still, my heart!
But the real scoop here is that Nick fesses up and gives a much clearer picture of his relationship with Kaitlyn prior to her coming on the show, admitting their correspondence had included phone calls. I call party foul — this cannot be fair, can it?
Joshua the welder and his giant banana hands are just not having Nick's semantics. "Is she a cool chick, or is she an amazing woman to you?" Apparently, the two are mutually exclusive, but Nick must have missed that memo when he was chatting with producers about the best way to throw a wrench into this season.
Tanner, who may even give me a run for the money in the tabloid reading department, presses about Nick's relationship with former Bachelorette Andi Dorfman. "I ran into Andi a few weeks ago, and we kind of buried the hatchet, so to speak."
Show of hands, who else out there thinks "buried the hatchet" is a euphemism for sex?
After a sufficiently awkward silence, the producers take pity and show us shirtless Shawn. I think he said something about pumping the brakes and mixed emotions, but who knows — I was distracted. I'm convinced Shawn's abs are like one of those circa 1995 3D pictures that, if you stare at it long enough, a picture will appear unto you.
Like, you know, a sailboat.
Then, miracle of all miracles, there is a rose ceremony… 10 minutes in. It's a good thing, too. I was all:
Only sub rose ceremonies for dinosaurs. The pre-rose ceremony cocktail party is taking place at Citi Field, because — wait, why was the cocktail party at Citi Field? Ahh, yes, so JJ could literally sweep Kaitlyn off her feet and carry her around the bases.
Was it wrong to wish he had pulled a hammy? Or perhaps, even better, he could sprain his tongue, rendering him incapable of saying things like, "I'm ready to hit a home run."
See also: What the ever-lovin'-h was up with JJ telling Shawn, "You're the most attractive guy here, but when your jaw is clenched, it's not a good look for you." Dear Clint, there is no such thing as "not a good look" for Shawn.
P.S., Nick's presence does not negate last week when you betrayed Clint and then proceeded to bawl in the shrubbery over your ex-lover, er, BFF. Joshua is still all riled up about Nick, telling Kaitlyn, "I can't pinpoint what it is about him…." It's the hair.
"But something's not right." It's the hair.
Shawn scores (see what I did there?) some one-on-one time with Kaitlyn, at which points he tells her Nick is "full of shit." He said some other good stuff, too, but I kept hitting mental rewind on the shirtless scene. Oopsie.
But it seems safe to say we have one more reason to lust after adore Shawn, though, since his choice of referring to Nick as "he who shall not be named" obviously means he's a Harry Potter fan. Hear, hear! One hundred points for Gryffindor!
Meanwhile, Nick's whining to the other guys about having had substantially less time than they have to get to know Kaitlyn. You know, not counting the text. And the tweets. And, oh yes, those pesky calls, too.
It didn't affect his chances too much since he gets a rose and Kaitlyn sends Jonathan, Ryan and Corey with an -e packing. But, let's be real, we were kind of relieved over that last one because now Corey can finally come clean about being [insert number much higher than 30] as opposed to 30.
Now that they've all frozen their wieners off in New York, Kaitlyn informs them they are headed to somewhere warm. Somewhere she's "actually always wanted to go." Hawaii? Fiji?
Uh, San Antonio. Texas. I read this article recently that said when people say "actually" it usually means they are lying. I'm now a believer.
Arriving at the hotel in Texas, Tanner quips about the impending dates, "This is not Nick's first rodeo." Ba-dum-tshh. Somebody give this guy a mic.
Kaitlyn is anxious because bringing Nick in during the fourth week really did throw everything off. Oh, honey. Ya think? She decides to assuage her anxiety by awarding the first one-on-one date to Ben H., aka sweetest guy ever.
As she pulls up in a vintage truck to cart Ben H. off to a two-stepping competition, she says, "Today, I'm really hoping to take a couple steps forward." I'm no psychic, but I predict they'll take at least two.
Ben H. takes this two-stepping stuff super seriously, and well, he's just as cute as a button, you guys.
Shortly before the competition begins, we learn several things. No. 1, that this lady from the United Country Western Dance Council is the head judge.
No. 2, that there exists a United Country Western Dance Council. And No. 3, that Betty Jo is quite possibly the coolest chick ever, as Nick V. would say. We should all most definitely mail in a million ballots voting her as the next Bachelorette.
As the dancing begins, Ben H. and Kaitlyn hold their own pretty well. And by hold their own, I clearly mean don't fall and break their faces. Who really cares if they got tapped out in the second round, when Ben H. says, "To get to do this in front of these people with this woman? Yeah, I think I won."
Aw, shucks.
Back at the dude ranch, as I've dubbed it, a date card reading "I love a man in uniform" comes for Justin, Jared, Ian, Chris, Tanner, Joe, JJ, Ben Z., Joshua and — drumroll please — Nick.
While the guys stew over the fact that they will have to share their date with Nick V-is-for-villain, Ben H. is wooing every woman in the world by gushing over how perfect it was "scootin' around the dance floor" with Kaitlyn.
Things get a bit dicey when Kaitlyn awkwardly forces Ben H. to talk about his last relationship, but whatevs, I guess. It's her party, and she'll make boys cry if she wants to.
He opens up enough to pass her litmus test of love, though, so he gets a rose. He tells her he likes her, she says she likes him. The only thing missing is the handwritten note asking her to check the box if she'll be his girlfriend.
Fast forward to the group date, where a mariachi band rounds the corner, and a 12-year-old starts serenading Kaitlyn. Then it dawns on the other guys that they'll be singing mariachi. And then it dawns on them that half-naked sumo wrestling might not be the most embarrassing thing they will do this season.
Eesh.
Ian trumps himself up as a great performer again, and once again fails to rise to the occasion. Methinks this may be a metaphor for his performance somewhere else, eh (wink wink, nudge nudge)?
JJ sucks at the guitar, Justin sounds like he's possessed by the 12-year-old mariachi singer, Jared makes the 13-year-old girls in the crowd giggle, Joshua is abysmal and Joe wins the day by asking Kaitlyn, "Will you mariachi me?" and then giving her a kiss.
Nick goes grandiose, escorting Kaitlyn to the balcony to serenade her. His definition of serenade, you should know, includes the phrase "huge erection."
Later, at the cocktail party, Joshua decides to let Kaitlyn know he trusts her by letting her do his hair. Since she's a barber. The knowledge of which I apparently drowned out with a box of wine during Chris Soules' season.
I believe Justin sums up Joshua's new look the best when he says, "Josh's hair looks like he went through the woodchipper." Let's hope Kaitlyn has her dance teacher career to fall back on.
During Kaitlyn's alone time with Nick, things once again get dicey when she tries to force him to throw the other guys under the bus. To his credit, he does not. I do not know how this makes me feel.
After confronting Nick once more, Joshua pulls Kaitlyn aside to voice his concerns about Nick. He opens up about things Nick has been saying and how he makes all of the guys uncomfortable.
So, basically, he tells Kaitlyn the truth. She decides the best course of action here is to bring all of the guys together and tell everyone else that Josh just called them liars. 'Cause that always works out so well.
Sadly, everyone essentially throws Joshua under the bus. Because, dillholes.
Kaitlyn gives Nick a rose, acting a bit petulantly if you ask me, but since you didn't, we'll move right into her one-on-one date with the one who makes everything better: Shawn.
Shortly following Kaitlyn gets a tad too "it puts the lotion on its skin" when talking about Shawn's smell, Shawn mans up and tells her the truth about what went down with Joshua. Because, Shawn. Duh.
They then proceed to have the cutest 10 moments in reality TV history, complete with this ending: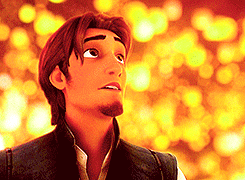 Well, almost. He does tell her he is falling in love with her, though, and — gasp! — she says she feels the same way. Such a rebel, that one.
Back at the dude ranch, Joshua starts crying during an interview, and I just want to hold one of his meaty banana hands and tell him everything will be all right.
Kaitlyn takes Jared to her room for a pep talk, and he tells her he is falling in love with her. Then they make out on her bed, which is inexplicably decorated with towel swans and rose petals like a cruise ship cabin.
Like, 13 seconds later, she is making out with Joe on a park bench, and thus begins the unraveling of Ian.
He simply can't understand how Kaitlyn couldn't be attracted to his Princeton graduate, former model self. "Kaitlyn wants the truth," he tells the camera, "but she can't handle the truth. She's not half as hot as my ex-girlfriend… Kaitlyn doesn't want me. If one of those lames is better than me, pick one of the lames… I'm not here for Kaitlyn. I don't find Kaitlyn interesting. I have fun in my own life, and I meet lots of chicks, and I have lots of sex."
In the immortal words of Carrie Bradshaw, it was like a bomb that just kept exploding.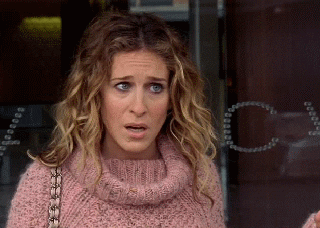 Determined to have his last stand, Ian intercepts Kaitlyn as soon as she returns from her park bench canoodling with Joe. "I came here expecting to meet the girl who had her heart broken by Chris Soules, not the girl who wanted to have her field plowed."
Oh, so you wanted the emotionally damaged, vulnerable girl to prey upon as opposed to the sexually liberated one. Gotcha. This guy is one popped collar away from becoming a bad frat boy trope on Law & Order: SVU. It doesn't stop there, though. Right before our eyes, Ian becomes someone else. Ian becomes Kelsey.
"I am an enigma, and who I am is a gift that you unwrap for life." He considers himself to be a riddle wrapped in an enigma wrapped in a gift. Basically, what I'm getting is that he's the turducken of the douchebag world. So, tur-douch-en.
Next week: Kaitlyn sends Ian packing, then later has sex with another suitor. Buckle up, folks — it's going to be a bumpy ride.
More on this season of The Bachelorette
Kaitlyn Bristowe lost some of my respect last night
'Brokeback Bachelor' twist is melting our brains
8 Spoilers that prove this is the most dramatic season ever