Susan Olsen (Cindy Brady) just dropped some serious backstage scoop from her The Brady Bunch days. Brace yourself: Your childhood memories are about to be forever tainted.
The Brady Bunch was one of TV's most wholesome shows. When it hit the air in 1969 it was one of the first TV shows to portray a blended family. Whether you watched the show when it first aired or caught it in reruns, The Brady Bunch has been a childhood staple for generations, thanks to its kid-friendly storytelling. Well, like all of your other childhood favorites, The Brady Bunch had a dark side, too, and the youngest Brady, Cindy (Olsen), spilled some serious scoop to news.com.au.
Here are the seven juiciest, most unsettling backstage stories Olsen revealed in her interview.
1. Everyone hooked up with everyone else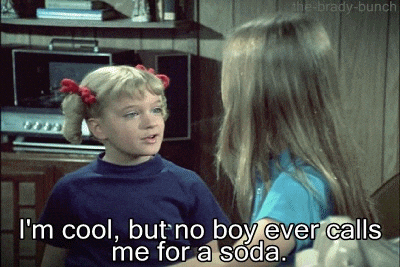 Image: Giphy
Rumors of behind-the-scenes hookups have always run rampant, but Olsen confirms the young actors were all hooking up with each other in one way or another. "We led a sheltered life for part of the year, so if there was anybody to get a crush on or try to date, it would be our counterparts." That's not so bad; they weren't real life brothers and sisters, after all. But this next image will forever be burned inside your heads.
More: Henderson's unforgettable time with the NYC mayor
2. Cindy and Bobby were making out in the doghouse when they were 9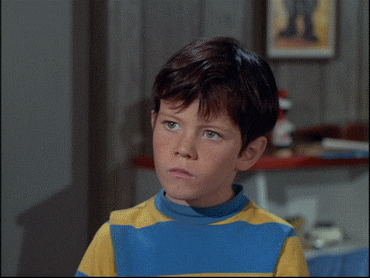 Image: Giphy
That's right. According to Olsen, she and Mike Lookinland (Bobby) started having make-out sessions in Tiger's doghouse when they were just 9. That thing you're feeling is the last shreds of your innocence dying. What would Alice have said?
3. Marcia and Jan really did hate each other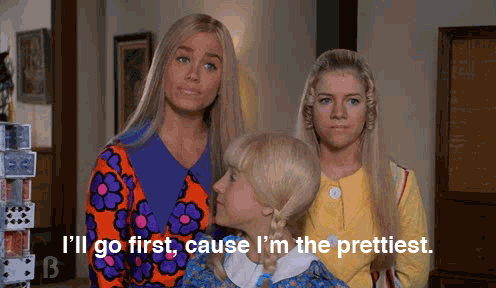 Image: Giphy
The sisterly rivalry was not just on the screen. Although Olsen didn't mention what caused the rift between Eve Plumb (Jan) and Maureen McCormick (Marcia), she did say she was more sympathetic toward Plumb. Weren't we all, though?
"I think it's kind of petty," Olsen said in the interview. "From day one with these two I have always been in the middle and now it's at the point where there isn't even a desire to communicate through me."
At least they still sound like a family. The show has been off the air for years, but Olsen appears to still be trying to bridge the gap between her onscreen sisters.
4. The Brady Bunch wasn't rolling in the dough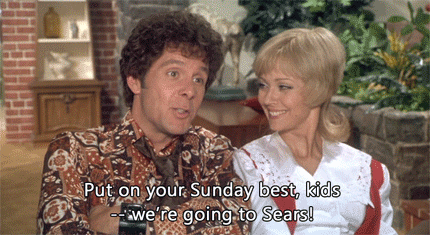 Image: Giphy
If you thought The Brady Bunch cast was raking in the cash, you were wrong. Despite being part of a hit show, the cast was not paid well at all as Olsen recalls. Furthermore, they had to pay to park on the lot where they worked. ABC in the '70s was hardcore.
More: Alice really was the best
5. Cindy grew up to be a pot farmer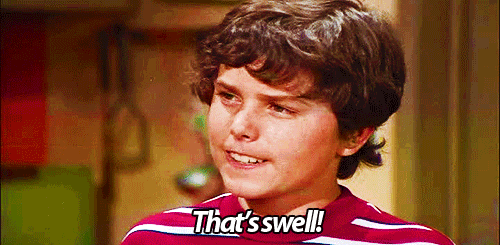 Image: Giphy
Olsen admitted she did grow pot with her ex-husband, but it is not something she enjoyed. As a gardener, she appreciated the plant's uniqueness, but smoking marijuana made her "paranoid." She also added that one of the reasons she ultimately left her husband was because she was not fond of partaking in an illegal activity.
6. Marcia shoplifted for fun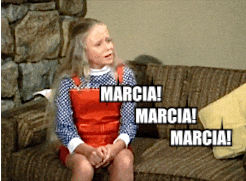 Image: Giphy
When asked to tell a fun story about McCormick, Olsen broke out a tale of McCormick's youthful shoplifting games. Olsen alleges McCormick once got caught shoplifting with her friend, Susan Cowsill (who was part of a band at the time), and hid in a car while Cowsill took the rap. What a Marcia move.
More: Check out The Brady Bunch reunion
7. Greg had the hots for Carol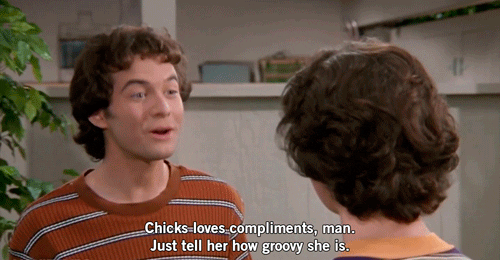 Image: Giphy
Finally, the most disturbing news of all: Barry Williams (Greg) had a huge crush on his TV mom, Florence Henderson, so much so he wanted to hook up with her. Luckily for our collective memories of The Brady Bunch, Henderson made sure her relationship with Williams stayed platonic. Still, just knowing Greg had the hots for his stepmom is going to make The Brady Bunch rewatches very uncomfortable.
Will you ever be able to look at The Brady Bunch the same way?