Sense8 is a stunning, super-confusing sci-fi series that might just be your next addiction.
The minds of Andy and Lana Wachowski have always been full of dense and sprawling fantasy worlds. These are the siblings who gave the world The Matrix trilogy, Cloud Atlas and the baffling Jupiter Ascending. Sci-fi is in their blood. Now they are bringing their unique vision to Netflix with the 12-episode first season of Sense8, a series that might very well redefine the genre with its emotional, humanistic storytelling.
Before you jump into a binge-watch when the series hits Netflix in its entirety Friday, June 5, there are a few things stars Naveen Andrews (who plays Jonas) and Daryl Hannah (Angel) want you to know about the mind-bending series. During a recent conference call, Hannah and Andrews opened up about the show's focus on characters, its spiritual side and just how often even they had no idea what was going on.
1. It all begins with a sacrifice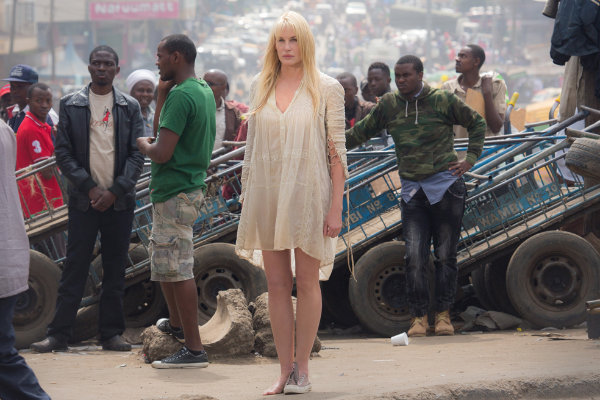 Sense8 is about the journey of eight characters who are spread out across the world. When a tragic death happens, they suddenly discover they are connected mentally and emotionally. Weird, right? Hannah's character, Angel, will be the catalyst for the chosen eight's sudden gift of shared experience. Hannah noted it was through her character's sacrifice that she began to understand who Angel was as a person.
More: Here's what you should be watching on Netflix
"There's a sort of pivotal scene at the beginning that I'm in," Hannah shared. "My character makes the ultimate sacrifice for those that she loves. And that's something that was pretty easy for me to latch on to because that's the kind of thing that I do in my advocacy and activism work."
2. Jonas is mysterious because he has a lot on his mind, OK?
To get a good idea of exactly what kind of sci-fi show Sense8 is, you should know both Hannah and Andrews admit that even after filming they still don't totally understand their characters. They had so many questions about their characters that they brought a list for Lana Wachowski, but no answers were forthcoming. Andrews has his own theory as to why Jonas, a sort of guide for the chosen characters, is so mysterious all the time, and it sounds vaguely apocalyptic.
"I think that the one thing that I hung on to, for me, was the fact that our journey seems to be carrying the weight of some unbearable knowledge," Andrews said. "You could feel the weight of it all the way through the scenes in the way he interacts with the various Sensates, as if that knowledge is too much."
Sound heavy? Brace yourself because it's about to get heavier.
3. There are eight main characters, but they are one main character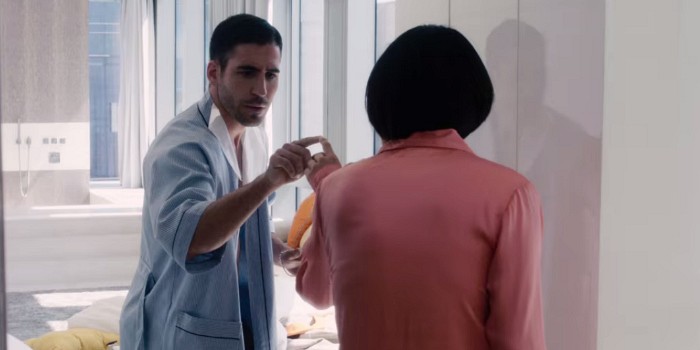 The "Sensates" are comprised of Chicago cop Will, Icelandic DJ Riley, Matutu bus driver Capheus, kickboxer/businesswoman Sun, closeted actor Lito, pharmacist Kala, a locksmith named Wolfgang and political blogger Nomi. While they are eight separate characters, Sense8 will bring them closer and closer to becoming one character, thanks to the whole shared emotions thing. Hannah describes it best: "One become eight. And so there are eight main characters in Sense8, but at the same time they really — even though we do follow all of them, we do realize that they are one. And there's that theme of interconnectedness that is so deep in the show that all of the characters become more and more one."
More: Which Netflix series did Miley Cyrus save?
4. The cities are also a character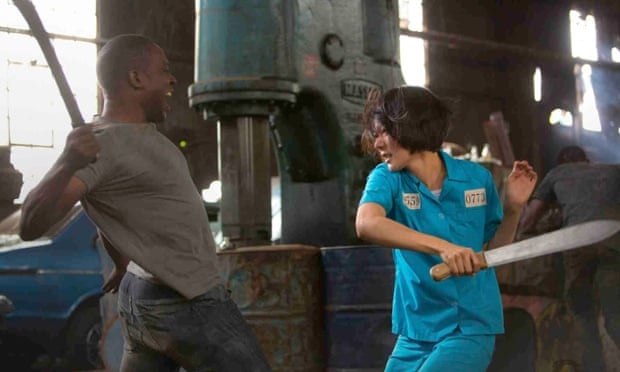 Andrews revealed that the cities and cultures are as much a character as the humans are. As Jonas, one of the few characters who actually gets to interact face to face with the other characters, Andrews actually got to travel a good deal for the show, although not as much as he would have liked.
5. Sense8 will tackle topics most sci-fi shows shy away from
Having the characters share experiences is a way to drive home the ways in which everyone is connected by their humanity. To achieve this goal, Sense8 gives each of its characters a unique attribute or struggle. Kala is a Christian being forced to marry a man she doesn't know; Nomi is a transgender woman; Sun is leading a double life, and so on.
More: Refresh your OITNB knowledge before Season 3
Sense8 is way more concerned with human struggles than it is with its sci-fi hook. It is an emotional journey about sexuality and understanding strangers that also happens to have a huge dollop of mystery on top.
6. Andrews and Hannah believe the Wachowskis have created an unprecedented series
Sense8 is a slow boil kind of show. While it is definitely sci-fi, it is a meandering, philosophical sci-fi. It truly is unlike any other show out there. Andrews and Hannah both agreed that was exactly why they signed on. They put their faith in the Wachowskis even though they spent a good deal of time acting opposite no one at all due to the global scale of the story.
"I think that they take incredible creative risks," Hannah gushed. "They always deal with humanity and more complex issues in an incredibly, wildly entertaining, innovative way and with so much passion, and so much humanity and empathy. When I met them and heard about what they were intending to do — this project that had to do with interconnectedness and in a sort of a strange sense, I guess, sci-fi, but not really, it's more like a mental sci-fi — I just was very excited."
7. Binge-watch at your own risk
Andrews and Hannah joined the rest of the cast to marathon the entire season in one sitting and it blew their minds. While they both say it was a mind-expanding experience, they suggest fans take the show one episode at a time. Trying to absorb the entire series at once could be headache-inducing. This might be the first Netflix show that plays best in small doses, rather than watching in one, long, popcorn-fueled binge.
Images: Netflix