Hulu picks up The Mindy Project for an extended Season 4. What changes will the move bring?
Listen up, Fox, nobody puts Mindy Kaling in a corner! Just a week after Fox canceled Kaling's buzzy The Mindy Project, Hulu has swooped in and picked up the series for a supersized 26-episode Season 4. That means not only will that pesky cliff-hanger ending between Mindy and Danny be solved, but that the episode order will definitely take Mindy through her pregnancy. Little baby Lahiri-Castellano will have his day in the sun after all.
More: Why not having a Season 4 of The Mindy Project would have mattered
I know the excitement is very real right now, but the transition from Fox to Hulu will not be without its changes. There is no word yet on when Season 4 will premiere, or whether all of the show's staff and actors will be returning. Moving to the web could open new doors for The Mindy Project, while shutting a few others. Here are five possible changes the move to Hulu might bring for The Mindy Project:
1. More risqué storytelling
The Mindy Project is already a daring series— Kaling managed to do an episode all about anal sex in Season 3 —but without any network restraints holding the writers back, Kaling and her team can push the always-progressive comedy even further than before. I doubt the series will suddenly go all HBO, but there is more room to talk freely about the sexual and social issues Kaling loves to explore.
2. Less office, more Mindy and Danny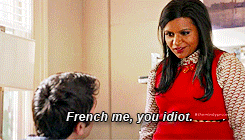 One of the show's problem areas has always been its extended cast. The turnover rate for the supporting cast is ridiculous. Remember Betsy? How about Shauna? No? You are not alone. The Mindy Project is a romantic comedy that far too often tries to force office hijinks. The inconsistency of the office storytelling has long been the show's biggest problem. With Mindy opening her own practice, now would be the perfect time to let go of the generic office story lines. Hulu must know fans are in this show for the Mindy and Danny of it all, and their personal lives are what keep fans coming back. If the office disappears next season, would anyone really miss it?
More: Xosha Roquemore talks Morgan and Tamra
With any luck, The Mindy Project with go through one more cast reconfiguration for Hulu and pare down the main cast to just the essentials: Kaling, Chris Messina and Ike Barinholtz. This would leave more room in the budget for…
3. The return of old favorites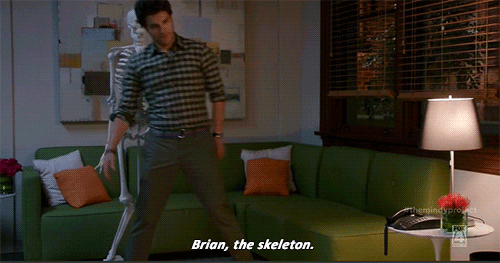 Some of The Mindy Project's best characters have left the series over the years. Given how online shows' shooting schedules tend to be more flexible, perhaps Kaling can bring a few fan faves back. No. 1 on the list would of course be Adam Pally (Peter). Even if Pally is not up for a full season commitment, surely he can drop by. Another welcome return would be Pitch Perfect 2 star Anna Camp as Mindy's best friend. Since Camp's character has a child, she would be the perfect person for Mindy to turn to for advice during her pregnancy.
4. More guest stars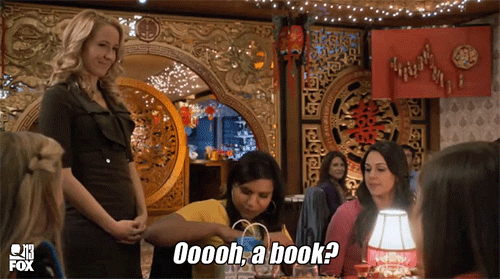 With 26 episodes to fill, Kaling has room to draft more of her famous friends to drop by for an episode or two. The return of Danny's mother (Rhea Perlman) is inevitable, but with all of the pregnancy issues Mindy will be dealing with, she is going to need lots of female support. Quick, someone put in a call to Reese Witherspoon.
5. New writers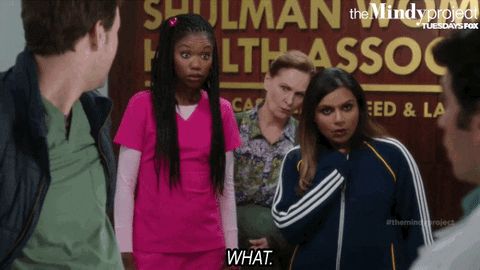 Kaling and Barinholtz are not going anywhere, but what about the rest of Kaling's writing staff? The hard truth is, even with an extended season, the writing staff of an online series tends to be smaller than that of a network series. Kaling may have to hand out a few pink slips, or maybe bring in a few new hires to better fit with the evolving tone of the series.
More: Mindy Lahiri quotes to live by
What changes would you like to see The Mindy Project make in Season 4?
Images: Giphy