Get ready for Empire Season 2 spoilers as Fox announces an expanded season, big-name guest stars and more.
Two months have passed since Empire's cliffhanger Season 1 finale, and we can all agree it is about time Fox started offering up some tantalizing Season 2 spoilers. While there is no word yet on how that killer season-ending Lucious twist will unfold — Fox has to keep some things secret, after all — thanks to the Fox upfronts presentation, we have some juicy scoop that will ease the pain of waiting for the Season 2 premiere.
During the big network event, Fox revealed the names of some exciting guest stars, announced cast promotions and unveiled big news about just how much Empire will be expanding.
A longer Season 2
After airing just 12 episodes in its first season, Empire's episode number will be increased to 18 in Season 2. Just think about how much extra drama creator Lee Daniels will be able to squeeze into six extra episodes. That's not all; additionally, Fox will split the season into two parts. The first half will air in the fall, and the second half will air later in the season. This means you can keep talking about Cookie's machinations all season long.
More: 23 Times Cookie threw shade and made us feel unworthy
Empire will also be staying put in its Wednesdays at 9/8c time slot, so there is no need to worry about clearing a different hour of the week from your fall schedule. Empire will be right where you left it.
Big-name guest stars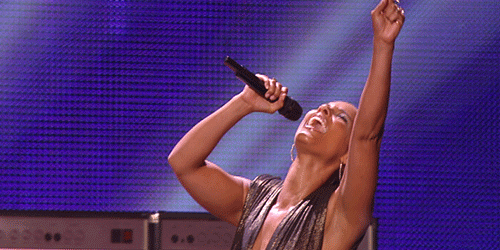 More: Empire wants Oprah, like, real bad
During the Fox upfront presentation, Fox co-chair Dana Walden revealed legendary singers Alicia Keys and Lenny Kravitz (a regular who previously starred in Daniels' feature films The Butler and Precious) will both be guest starring in Season 2. Also visiting the Lyon family in Season 2 will be comedian Chris Rock. There is no word yet on whether the actors/musicians will be playing versions of themselves or guesting as original characters ready to shake things up.
UPDATE: Kelly Rowland, of Destiny's Child fame, is also said to be joining the cast. It's been speculated for months, since a photo surfaced of her with the cast. Now, though, it looks like it's official!
Cast promotions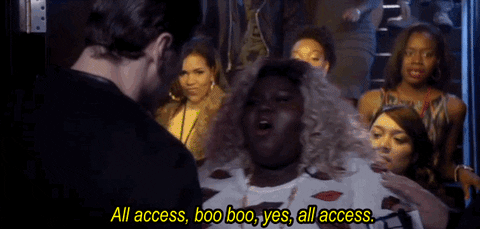 There is good news for fans of Cookie's fabulous assistants Becky and Porsha: TVLine reports Gabourey Sidibe and Ta'Rhonda Jones have both been promoted from supporting cast to series regulars. That means you can expect to see lots more of both characters as their roles in the show are expanded.
Naomi Campbell is coming back

Daniels spilled the beans on the red carpet of the Costume Institute at the Metropolitan Museum of Art gala that Campbell will be returning in Season 2. With Campbell's return confirmed, it is time for speculation about how her character Camilla will continue to stir things up with Lucious' favorite son, Hakeem, to commence.
More: 8 Ways Empire is like The Christmas Carol
Original music from Ne-Yo and Timbaland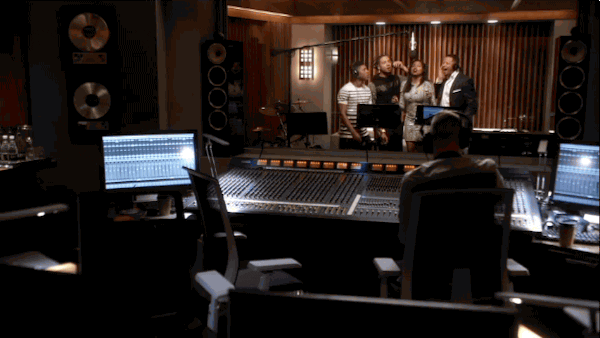 Ne-Yo will become the latest artist to contribute original music to Empire. He will be joining Timbaland to create even more amazing tracks destined to top the real-world music charts. Get excited, Empire fans.
Vivica A. Fox is on tap
If you weren't giddy for Season 2 before, maybe you can be now. It has been confirmed that Vivica A. Fox will join the cast later in the season. She'll play another one of Cookie's sisters.
Images: Giphy