6 Clues Revenge will be getting a spinoff show
Apr 29, 2015 at 7:52 p.m. ET
We're still reeling from McDreamy's shocking demise on Grey's Anatomy and ABC has already dealt another devastating blow to our roster of favorite shows: Revenge will end with the fourth season.
Admittedly, it's not a decision without merit. Since the show premiered in 2011, its viewership has slipped from 10 million to barely breaking 4 million in later seasons. And although we're totally invested in the saga of Emily Thorne/Amanda Clarke, her story arc seems all but resolved.
Well, aside from that pesky issue of being tossed in jail for Victoria's murder.
Still, hearing that the series' final episode will air on May 10 (Seriously? Too soon, too soon!) didn't exactly come as welcome news. Then we started thinking. Is it possible that a show in which resurrection was a prominent motif could, in some way, be resurrected, too?
We did some digging and found more than a few promising clues.
1. There's already a rumored spinoff in development
Pin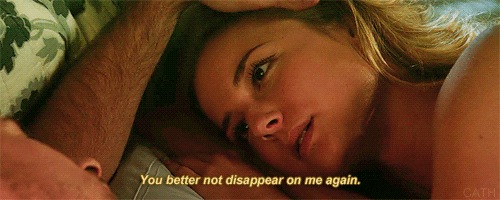 Image: Giphy
When asked about the theory that the upcoming ABC pilot, The Kingmakers, is actually a spinoff of Revenge, executive producer Sunil Nayar played coy with EW. "There isn't a whole lot that I can say to that except that Kingmakers is fabulous. I haven't had a chance to see it yet, but boy did I love the scripts. It's got the blood and passion of Revenge hardwired into what the show is but, at the moment, it is not a spinoff in that there's no characters from this show that are, at the moment, planning on being in that show... but never say never."
If the repetition of "at the moment" or the teaser "never say never" aren't enough to convince you, consider this: The Kingmakers' writer and producer is none other than Revenge's Sallie Patrick.
2. There are too many things left to be resolved
Pin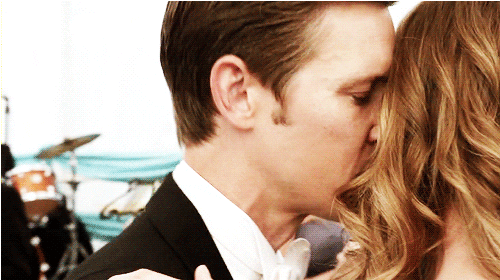 Image: Giphy
With the announcement the show will end this season, we have but two more episodes left of Revenge. Two! How can they possibly address all that lingers in that short amount of time? Do Jack and Amanda finally end up together? Will Nolan get his happy ending? We couldn't adore this character more, and it seems as though his time with the hot social worker has come to an end. Or has it? Perhaps Patrick will pop back into the picture, even! David has cancer — will he die? Is Ben, the sexy cop, going bad? What will come of Louise and Margaux teaming up to help drive the final nails in Emily/Amanda's coffin? Where in the hell is Charlotte? Will slimy author Mason Treadwell really be allowed to slink off into the sunset unscathed?
So. Many. Questions.
3. A cliffhanger is imminent
Pin
Image: Giphy
Thanks to Nayar, we know that at least one thing remains unresolved. "There's a tiny little cliffhanger in the series finale," he revealed. "We don't want people to get weary of the stories we're telling, so we felt like they deserve an ending to this novel that Mike Kelley started four years ago. I really feel like the last couple chapters are worthy of the first many."
4. The source holds hints
Pin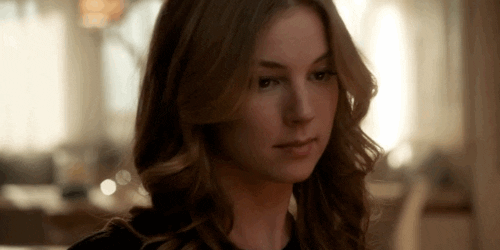 Image: Giphy
Let's take a look at Revenge's source material, shall we? It is said to be a modern take on Alexandre Dumas' 1844 novel, The Count of Monte Cristo. Emily represents the novel's protagonist, Edmond Dantès, who reinvents himself to exact revenge on those who wrongfully imprisoned him. Years later, after essentially accomplishing that and revealing his true identity, Dantès leaves his fortune behind and sets sail to chart a new course in life with his love. Sure, the series has taken liberties with the story line. But if they follow the novel's end at all, Emily may survive... and that, in and of itself, leaves the door open.
5. Madeleine Stowe suggests there's more to the story
Pin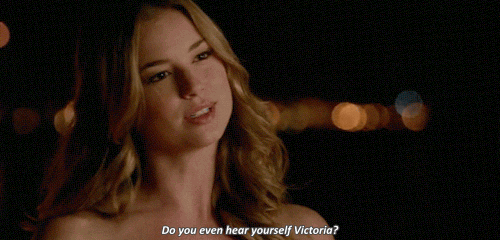 Image: Giphy
After Victoria's shocking suicide, Madeleine Stowe — who immortalized the character with her flinty performance — assured E! Online that she really does stay dead this time. But while her time on the show as an active character is over, she did hint that Victoria will continue to play a big part in the series and in Emily's life. "I can't give away the ending because I think it's going to be bittersweet, but I can tell you this: These women are always going to be tied together," she teased.
Bear with us here for a minute. Is it possible that Emily is actually Victoria's daughter? Wouldn't that be the ultimate twist? It wouldn't exactly make sense with the timeline, but then again, Emily/Amanda's history has been dictated to her by her dad. Isn't it feasible he could have fudged the dates to protect the truth?
6. The story has come full circle... or has it?
Pin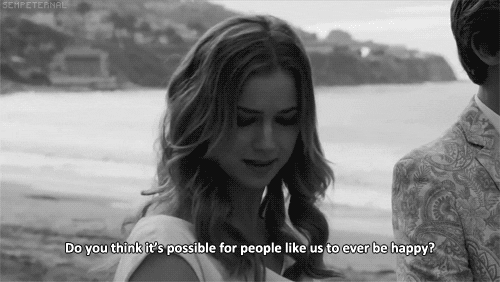 Image: Giphy
As we near the series' end, we find Emily/Amanda wrongfully imprisoned for a crime she didn't commit — and she was framed by none other than Victoria Grayson. Her journey (and the series) began with the framing and imprisonment of her father, David, at the hands of Victoria. So while it seems the show has come full circle, that's not entirely true. Where's the vindication for Emily/Amanda?
Considering the final episode is forebodingly titled "Two Graves" — a reference to the Confucius proverb, "Before you embark on a journey of revenge, dig two graves" — it doesn't look so hot for our (anti)hero. But consider this. If the graves are for Amanda and David, someone else could very well take up the mantle of revenge on their behalf and carry it into a spinoff.
More must-watch TV
Everything we know about the Bruce Jenner docuseries
5 Scandal theories based on Joshua Malina's cryptic tweet about David Rosen
Grey's Anatomy: 26 Thoughts we had during last night's terrible episode