Girls Season 4 has wrapped and, as it happens, we left each of the girls in better spots than we found them. Who grew the most this season? We ranked their progress from least to most growth.
More: Lena Dunham pens moving essay about rape culture: 12 Quotes that stood out
4. Jessa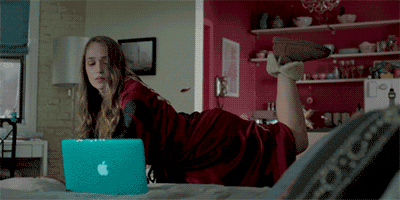 Image: Giphy.com
Jessa showed the least amount of growth this season. Admittedly, she also garnered the least amount of screen time. She wasn't devoid of change, though. We saw her attempt to be a decent friend to Adam, proving that some girls are just better at being friends with guys than with girls. We can even overlook her setting him up with Mimi-Rose so that she could get with Ace. Why? Because, ultimately, I think she agrees that Adam and Hannah just aren't a good match and was trying to save her friend, too. Her best moment of the season, though, definitely came in the finale. We watched her plunge headfirst into birth water to check on Caroline's baby, then rally the team in an effort to go against the screaming mother's wishes and transport her to the hospital.
3. Marnie
Image: Giphy.com
OMG. Marnie. This was a truly rough season for Marnie. She tried very hard to take her music career seriously, all while dealing with Desi who was, unfortunately, the least reliable human on the face of the planet. Then, in one fell swoop of two episodes, we watched her go from giddy and engaged in the penultimate episode to being abandoned on the night of their big gig. Will Desi return? We have our doubts. While Marnie remained self-centered, we'd be remiss if we didn't mention the major step she took in the finale. On being ditched by Desi, she didn't quit the show. Instead (with a quick confidence boost from Ray), she made her way up to the stage and sang those song on her own, outdoing any prior performance we'd seen them do as a duet. We're hoping this is a sign of a much stronger, independent Marnie next season.
More: 16 Times Hannah made us feel less self-involved
2. Hannah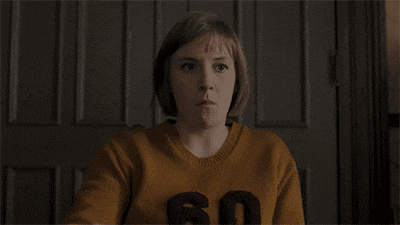 Image: Giphy.com
Hannah experienced a true season of self-discovery. While she may not have always liked what she found, she proceeded nonetheless and found herself in what could prove to be a truly great spot. Last season ended when Hannah ruined Adam's opening night with news that she was moving to Iowa to get her master's in creative writing. And this season spent half its time showing her flailing around a new town and struggling to make friends with the kind of Midwesterners that just do not have the time or patience to deal with Hannah Banana's BS. On returning home, she spent a minimal amount of time wallowing in her failed endeavors and failed relationship before landing a job as a teacher. Sure, she still has a lot of growing to do. But if any job can teach Hannah to be a little more giving and a little less self-indulgent, it's teacher. And that new boyfriend? Yeah… he seems like he may just be a winner. (So far!)
1. Shoshanna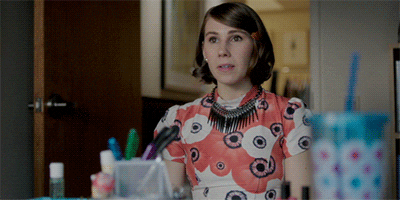 Image: Giphy.com
Shoshanna completely won Girls Season 4 thanks, mostly, to her job hunt. Our favorite and most awkward girl spent the season working so hard to find a place in the adult world, far harder than any of her BFFs. Along the way, she found herself with a cute, reliable boyfriend. Most importantly, though, she worked at repairing her relationship with Ray. She went above and beyond an apology and worked at helping him run for city council. In the end, it was her experience running his campaign that helped her land her first and only job offer. Now all we have to do is wait 10 months to find out if she'll take the job in Tokyo or stay in New York City to move in with that new dude.
So long to wait and so little to do! Hopefully, the actresses will keep extra-busy over the break, so we can at least check in with our girls that way.
More: 10 Times Lena Dunham proved personal style trumps the status quo